MHL Report: NHL Draft Recap
Dylan Griffing
2020-10-23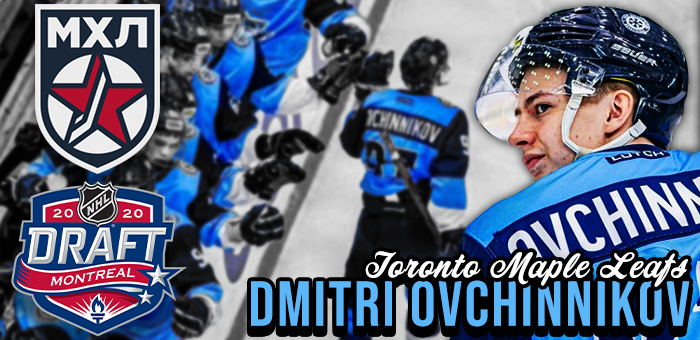 Eighteen players were selected out of Russia in the 2020 NHL Draft, ten of which came straight out of the MHL. Since this has been a strange and confusing start to the season due to COVID forcing games to be canceled, as well as players being moved between the three major Russian leagues more often, let's find out where everyone is and see how they're doing!
Sidenote: I will not be covering Yegor Chinakhov or any of the other players now playing in the KHL, as Aaron Coulter took a deeper look at them in his KHL Report.
Marat Khusnutdinov, C, SKA-1946 St. Petersburg (Drafted 37th by the Minnesota Wild)
Khusnutdinov is off to a very hot start in the MHL this season, and has put up 14 points in 10 games. In the 2019-20 season, he was getting inconsistent ice time, especially on the powerplay. The undersized center came straight into the new season with a head of steam, looking faster, stronger, and more dangerous. For 2020-21, he has been given a much bigger role for 1946, playing first-line minutes and is on the top powerplay unit. He also has a new partner in Matvei Michkov, who have combined to create a deadly pair at both 5v5 and on the powerplay. He was called up to the KHL due to COVID and has played a mere two games for SKA and was an unused substitute for two more games.
Alexander Gordin, W, SKA-1946 St. Petersburg (Drafted 171st by the Montréal Canadiens)
Gordin has been firing in goals for the MHL side, but just is not gaining anything from playing there. He's 19 years old (DY+2), and has only played seven games outside of the junior league. His scoring skill is still been good, though, tallying six goals in six games, including a hattrick on October 16th. He picked up two goals in his six VHL games, as well. However, the competition of the MHL is not going to lead him to success, as a major reason he was not drafted last season was his poor skating. This is still a major issue zone that he needs to work on, and despite many Canadiens fans wanting him to come over ASAP, he is not ready to play on North American ice at all.