Liiga Report – Wrapping Up the U18s (May 2019)
Lassi Alanen
2019-05-02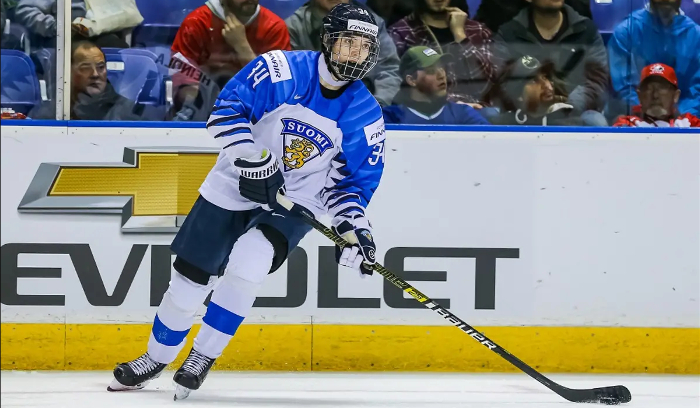 Usually, I would be writing my monthly column about prospects in the Finnish leagues. This time there is not much to write about as almost every league has already finished with only Liiga finals still going on. For that reason, I will be writing an in-depth U18 Worlds recap focusing on Team Finland and the players. I'll be combining traditional eye-test with even-strength data I manually tracked. Without further ado, let's dive in.
Finland went to the tournament as the defending champions and with a strong roster overall. They were missing Kaapo Kakko, arguably the best Finnish prospect since Aleksander Barkov and a clear top 2 pick for the upcoming draft, but still had some potential first rounders and a lot of depth in every position. The tournament ended up being a big disappointment, as the Finns won only one game in the group stage and they were dismantled 6-0 in the quarterfinal match-up against the USA.
There has been a lot of criticism thrown at the coaching staff, as almost every player underperformed and the team play was mediocre at best and terrible at worst. As a scout, you need to be careful not to draw massive conclusions from one tournament and that is the case especially with this team, as most of the players looked better in league play. Still, I think there are some players who looked pretty good all things considered and some whose bad performances you definitely can't disregard completely.
Goalies:
HIFK U20 netminder Roope Taponen was the consensus starter before the tournament and he ended up playing every game except one. Recording a .877 save percentage during the four games he played, Taponen didn't have a particularly good tournament, but at the same time, he wasn't the reason Finland lost the games. He didn't let in many easy goals and made a couple of very good saves during the tournament. NHL Central Scouting has Taponen ranked as the sixth best European goalie for the 2019 draft, so I would think there is a chance he gets drafted in the later rounds, but as a prospect, he isn't on the same level as the previous Finnish U18 goalies like Justus Annunen or Ukko-Pekka Luukkonen.
Kari Piiroinen, who played for the Windsor Spitfires this season, ended up playing only one game against the Czech Republic. He didn't have a very good game either, and likely won't get drafted this year, as he is ranked 17th among North-American goalies.
Defenders: