Winnipeg Jets – Offseason Prospect System Review
Jokke Nevalainen
2018-08-31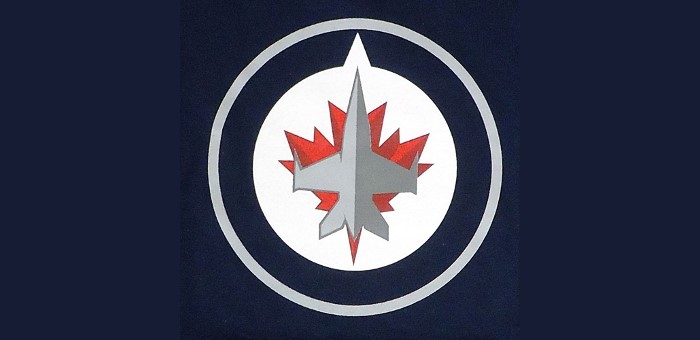 ***
Thanks for joining us for our August 31-in-31 series! Every day this month we will be taking a look at each team and diving into their prospect depth charts, risers and fallers, graduating prospects, and top ten prospects in the system.
***
Offseason Moves
The Jets have been focusing on re-signing their own players. They got Connor Hellebuyck locked up for six years whereas Jacob Trouba received a one-year deal from arbitration. They're still working on a new deal for Joshua Morrissey but that will likely get done before the season starts.
The Jets acquired center Paul Stastny at the trade deadline last season but lost him to free agency this summer. They had to acquire him when it became clear Bryan Little can no longer play that number two center role effectively, and he was dragging down Patrik Laine and Nikolaj Ehlers with him. They haven't brought in anyone to replace Stastny which means there's a big opening for one of their youngsters. If those youngsters are unable to take ownership of that role, the Jets might consider putting Blake Wheeler there considering how good he was at center when Mark Scheifele was injured.
If you want to get to know the players the Jets drafted this summer, check out this article from our July 31-in-31 series: Winnipeg Jets 2018 Draft Review and Development Camp Updates.
Graduating Players
Jack Roslovic – 35 points in 32 games in the AHL, and he also played half a season in the NHL – 31 games during the regular season and 10 games during playoffs. Has the golden opportunity to take over Stastny's spot as the number two center which would mean he gets to play with Laine and Ehlers on his wings – opportunities don't get much better than that.
Laurent Brossoit – As of right now, Brossoit is the backup behind Hellebuyck. He's 25 years old, and has a really good track record from the AHL. But he wasn't good at all in the games he got to play in the NHL last season with the Oilers. The Jets obviously saw something they liked because they signed him to a one-way deal as a free agent but his salary is small enough to bury in the minors if he doesn't deserve the backup job in training camp.
Marko Dano – Former first-rounder who turns 24 in November. Spent last season with the Jets because they didn't want to lose him to waivers but he only got to play in 23 games. There's more competition for roster spots this season, so the Jets may end up waiving him if he can't beat out those younger players who are looking to steal his spot.
Nic Petan – Petan is eligible for waivers this season, and the Jets don't want to lose him for nothing. He's small (5-9, 179) but has a lot of offensive talent, and had a great season in the AHL. The Jets have enough depth to have three good scoring lines, so Petan needs to earn a spot on the third line. But it's also possible he faces the same destiny as Dano last season, meaning he stays on the NHL roster but doesn't actually get to play.
Brendan Lemieux – 22-year-old winger who is ready to challenge for a roster spot after a strong season in the AHL where he scored 43 points in 51 games. Plays a physical, agitating style which means he's not wasted away playing on the fourth line. Could eventually work his way up to the third line. Decent gamble in multi-cat leagues but his offensive upside isn't very high.
Sami Niku and Mason Appleton – Both Niku and Appleton had great rookie seasons in the AHL which means they're knocking on the door for an NHL opportunity. Both will likely start in the AHL and get call-ups during the season when injuries occur. If either one is still available in a deep dynasty league, go ahead and add them to your team now.
Defensemen Logan Stanley and Luke Green graduate from major junior to the AHL whereas goaltender Mikhail Berdin signed his entry level contract a bit surprisingly after just two seasons in the USHL. Berdin will likely start his pro career playing in the ECHL.
Risers
Kristian Vesalainen – Great season in the Finnish Liiga where he scored 22 goals and 43 points in 49 games as an 18-year-old. He got to play big minutes with one of the best players in the league during his time with HPK, and his numbers suffered a bit when he joined Kärpät late in the season for their playoff run – but his team won the Liiga Championship. Great goal-scorer who wreaks havoc with his one-timer. Has great size as well at 6-foot-4, 207 pounds but still needs to learn how to better utilize that size. Pretty good playmaker as well, and his skating is really good for someone his size. On most teams, he would probably start the season in the NHL but considering the depth the Jets have at wing, will likely needs some time in the AHL.
Sami Niku – Won the AHL Best Defenseman award as a 21-year-old rookie after scoring 54 points in 76 games. Also got one game in the NHL and scored his first NHL goal in that game. Not many knew about him a year ago considering he was just a seventh-round selection in 2015 but he had a good season in the Finnish Liiga as a 20-year-old when he scored 27 points in 59 games. Still needs to work on his defensive game, and it's not easy to find offensive opportunities on the Jets' roster. But he's a talented offensive defenseman with a future in the NHL.
Mason Appleton – Won the AHL Rookie of the Year award as a 21-year-old (turned 22 in January) after scoring 66 points in 76 games. Lots of similarities to Niku with his situation because he was also a late draft pick in 2015 (sixth round, 168th overall) who flew under the radar before that strong rookie season in the AHL. He never even cracked the point-per-game mark in the USHL or NCAA, so his offensive breakout was really unexpected.
Fallers
Marko Dano – Played just 23 games last season with the Jets and scored three points. At this point, it's obvious he won't be a top-six forward but could still be a third-liner if he actually gets to play.
Jansen Harkins – Scored a lot of points in major junior but his rookie season in the AHL was disappointing as he only scored 13 points in 46 games, and even played a few games in the ECHL. He was never really considered to be a big-time scorer in the NHL but the Jets probably believed he could be at least a third-liner when they drafted him in the second round in 2015.
JC Lipon – At some point, it was believed Lipon could become a good multi-cat player. He was drafted in the third-round in 2013, he plays a physical style that leads to high PIM numbers, and he put up big numbers during his final two years in major junior. But now he's 25 years old, hasn't played any games in the NHL over the past two years, and only scored 38 points in 68 games last season in the AHL. His high PIM numbers have followed him to the AHL but it's unlikely his offense ever would.
Prospect Depth Chart
Left Wing
Kristian Vesalainen, AHL
Brendan Lemieux, AHL
C.J. Suess, AHL
Nicolas Kerdiles, AHL
Center
Jack Roslovic, NHL
Mason Appleton, AHL
Nic Petan, NHL/AHL
David Gustafsson, SHL
Pavel Kraskovsky, KHL
Jansen Harkins, AHL
Right Wing
Michael Spacek, AHL
Marko Dano, NHL
Seth Griffith, AHL
JC Lipon, AHL
Defense
Sami Niku, AHL
Dylan Samberg, NCAA
Logan Stanley, AHL
Tucker Poolman, NHL
Luke Green, AHL
Simon Bourque, AHL
Nelson Nogier, AHL
Johnathan Kovacevic, NCAA
Jack Glover, ECHL
Goalie
Eric Comrie, AHL
Laurent Brossoit, NHL
Mikhail Berdin, ECHL
Top Ten Fantasy Prospects
*
And that's all for now. Feel free to add comments below. Follow me on Twitter @JokkeNevalainen.
LATEST RADIO & DRAFTCASTS