Edmonton Oilers – Offseason Prospect System Review
Jameson Ewasiuk
2018-08-12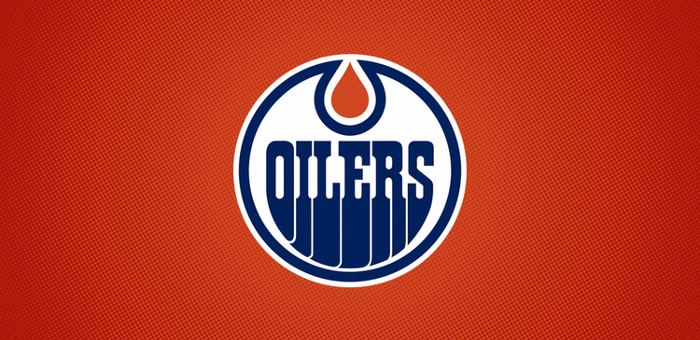 ***
Thanks for joining us for our August 31-in-31 series! Every day this month we will be taking a look at each team and diving into their prospect depth charts, risers and fallers, graduating prospects, and top ten prospects in the system.
***
Offseason Moves
Last season was yet another poor campaign for Edmonton in which they finished in the bottom ten once again, were 20th in goals scored, were 25th in goals against, had the worst power play in the league and had the 27th ranked penalty kill. Edmonton needed to make a change so they revamped their coaching staff under Todd McLellan for this upcoming season. They hired the 2018 Memorial Cup Champions' coach Manny Viveiros who has been known to run a strong power play. They also hired former Calgary Flames head coach Glen Gulutzan who has ran some potent power plays in his own right. To improve the penalty kill they hired former Anaheim Ducks assistant coach Trent Yawney who has helped Anaheim run a strong penalty kill and is known to have been able to help develop young defensemen.
Due to their lack of cap space, Edmonton wasn't able to make too many additions to improve the lineup. On July first they signed free agent and former Oiler Kyle Brodziak as well as former Oilers' prospect Tobias Rieder. Brodziak will improve the team's face offs and penalty kill. Rieder will also improve the penalty kill while also providing some speed and secondary scoring. Edmonton also signed former Los Angeles Kings' defenseman Kevin Gravel who is expected to be the team's number seven defenseman while potentially pushing Matthew Benning for the number six position. 
In terms of players being resigned by the team, Edmonton has renewed contracts to Keegan Lowe (D), Patrick Russell (RW), Drake Caggiula (LW) and Josh Currie (C). They also signed RFA forward Ryan Strome to a two year. At this point Edmonton has not signed RFA defenseman Darnell Nurse but it is obviously their top priority. There is a lot of speculation around Edmonton that the team might sign the young defender to a bridge type contract but nothing is confirmed at this point. 
Graduating Players
Two current Oilers, Drake Caggiula (127 regular season games) and Matthew Benning (135 regular season games) are graduating from prospect status. Both players struggled to live up to expectations in their second NHL seasons last year but both are expected to be on the Oilers again this season.
Risers
Kailer Yamamoto: If you can even call him a riser. He made the team out of camp last season and then dominated the WHL after being sent down. The Oilers don't have any natural winger as dynamic and offensively talented as Yamamoto. If he finds his way onto Draisaitl or McDavid's with then watch out. In terms of pure offensive ability, team situation and fantasy value, Yamamoto should be highly sought after. 
Kirill Maksimov: He had an excellent season in the OHL last season and has proven to be on of the better pure goal scorers in that league. Edmonton lacks a pure shooter and Maksimov is the best one in the Oilers' system. He will need time to refine his game but he could potentially do serious damage in the future if he continues to improve and if he has gets a chance to play with one of Edmonton's top playmakers. 
Ethan Bear: Bear was tied for the Condors' defenseman scoring lead with 18 points in just 37 games played and he played in 18 games for the Oilers. Other than Bouchard, no defenseman in the Oilers' system has Bear's pure offensive ability. His skating is a still a work in progress but he continues to turn heads. Benning and Gravel are in his way but with a very strong camp and preseason he could move past them. 
Stuart Skinner: He was inconsistent in Lethbridge but very good on a strong Swift Current team that ended up winning the Memorial Cup. Time will tell if he was a product of the Broncos or not but he'll turn pro this season and the hopes are high for the young netminder. Edmonton needs to finally develop a goaltender prospect but should be prepared to be patient with Skinner. 
Cooper Marody: Edmonton liked Marody enough to trade a third round pick in 2018 for the 2015 sixth rounder after his Hobey Baker nominated season where he accumulated 51 points in 40 games at the University of Michigan. Soon after the trade, Edmonton signed Marody and had him suit for three games for the Condors where he had three points. He will play for the Condors this season and should be given every opportunity to seize a top six role for them. 
Fallers
Ryan Mantha: Mantha's career might be ending due to a fluke blood clot that has affected to the central retinal artery of his left eye. There have been no reports as of late on how the eye is doing or if he will even be able to continue his hockey career.  He has NHL upside and there have been NHL player with vision in only one eye but at this point we have to wait and see. 
Caleb Jones: After two very good seasons in the WHL and World Junior experience with team USA, expectations became too high for Jones from fans. He produced well in junior but doesn't excel and in any one facet of the game. He can contribute in both ends of the ice but the pro level proved that he also needs to improve in both ends of the ice. His 17 points in 58 games last season isn't terrible but many were hoping for better. The adjustment to the pro level is a tough one but Jones will be given every opportunity to seize a major role on the Condors in his second pro season. 
Aidan Muir: A questionable draft pick at best back in 2013, Edmonton has until August 15th to sign him which is incredibly unlikely due to Muir's lack of any progression at Western Michigan University the past five years. 
Skylar Brind'Amour: The drafting under Peter Chiarelli and group has been much improved but the 2017 sixth rounder is a head scratcher at best. Last season in his draft plus one season the young center recorded a disappointing 24 points in 52 games in the BCHL. Obviously you never know how a player will develop or at what rate but at this point this pick is not looking the great to say the least. 
Note: Unlike in prior years, Edmonton's prospects appear to be performing well and living up to expectations (so far). Young players that were underperforming such as Laurent Brossoit, Anton Slepyshev, Ziyat Paigin have moved on from the organization since the start of last season. 
Prospect Depth Chart
Left Wing
Tyler Benson
Graham McPhee
Nolan Vesey
Patrik Siikanen
Aidan Muir
Center
Cooper Marody
Joseph Gambardella
Ryan McLeod
Tyler Vesel
Aapeli Räsänen
Joey Dudek
Skyler Brind'Amour
Right Wing
Jesse Puljujarvi
Kailer Yamamoto
Ty Rattie
Josh Currie
Kirill Maksimov
Patrick Russell
Ostap Safin
Mitch Callahan
Left Defense
Kevin Gravel
Keegan Lowe
Caleb Jones
William Lagesson
Dmitri Samorukov
Markus Niemeläinen
Matthew Cairns
Right Defense 
Ethan Bear
Evan Bouchard
Ryan Mantha
Joel Persson
Filip Berglund
John Marino
Philip Kemp
Vincent Desharnais
Michael Kesselring
Goalie
Mikko Koskinen
Stuat Skinner
Shane Starrett
Dylan Wells
Olivier Rodrigue
Hayden Hawkey
Top Ten Fantasy Prospects
Evan Bouchard, RHD: It's been a long time since the Oilers had a defensive prospect with Bouchard's ability to control the offensive zone. There's some work to do to shore up his defensive zone inconsistencies but his potential is excellent. NHL Arrival: Will likely play nine games for Edmonton this season but should probably make it full time for the 2019-2020 season.
Kailer Yamamoto, RW: He may have had a slow start with the Chiefs last season after being sent down by the Oilers after 9 games but he absolutely tore up the WHL in the second half of the season. He is the most offensively gifted prospect in the Edmonton's system and has next to no right wingers on the Oilers' depth chart ahead of him. NHL arrival: This season but could start the year in the AHL.
Ethan Bear, RHD: In his rookie season in the AHL last year, Bear established himself as the Condors top offensive weapon from the backend. He also got into 18 games for the Oilers. He could push Benning and Gravel for that number six Defenseman spot on the Oilers. NHL Arrival: He'll play games with Edmonton this season but should make the team full time in the 2019-2020 season. 
Tyler Benson, LW: It has been a long, rocky road for Benson but the hope is that he has finally put his medical setbacks behind him. He'll turn pro this season which isn't easy for any prospect but when he's healthy he's effective. NHL Arrival: He could potentially earn a spot on the Oilers in 2019-2020 but a safer assumption is that it'll be the 2020-2021 season. 
Cooper Marody, C: A nominee for the Hobey Baker last season, Edmonton appears to have high hopes for the recently obtained Marody. He'll turn pro this season and will play for the Condors. NHL Arrival: It would surprise me if he makes it full time before the 2020-2021 season.
Ryan McLeod, C: He fell further in the draft than expected but there's a lot of intriguing tools, such as his size and speed, to like with McLeod. Consistency has been an issue at this point but Edmonton should be patient with him. NHL Arrival: Will likely need a couple seasons in the AHL after his OHL career is completed. I'd expect to see him full time on the Oilers for the 2021-2022 season.
Kirill Maksimov, RW: He has strong offensive abilities and arguably the best shot of any Oilers prospect but his overall game is a work in progress. Last season the 2017 fifth round puck recorded 34 goals and 80 points in 62 games for the Niagara IceDogs. There aren't many right wingers ahead of him on the depth chart and none of them are pure goal scorers like Maksimov is. NHL Arrival: I would be surprised if he made the Oilers full time before the 2020-2021 season. 
Caleb Jones, LHD: His rookie season in the AHL didn't go as well as planned but the young defender does a little bit of everything on the ice. He'll have a big role to play in Bakersfield this season if he can seize the responsibility. NHL Arrival: Should challenge for a spot in the 2020-2021 season. 
Stuart Skinner, G: Hopes are high for Skinner after his strong play with Swift Current and their Memorial Cup win. The jump to pro is a tough adjustment so expectations must be kept in check. NHL Arrival: If all goes well in the AHL I could see him pushing for a spot on Edmonton in the 2021-2022 season. 
Olivier Rodrigue, G: Hard not to put a goalie who was consistently ranked as the top North American goaltender for the 2018 draft in the top 10 for the Oilers in terms of fantasy upside. He should challenge for a spot on the Canadian World Junior team this year. NHL Arrival: Patience is key as with any goaltender. I'd expect to see him push for a spot on the Oilers for the 2022-2023 season. 
Rookie Camp
The Edmonton Oilers held their development camp from June 25-28th. The top players like Kailer Yamamoto, Evan Bouchard, and Ryan McLeod came as advertised. Just like at the 2017 development camp, Kirill Maksimov was excellent in the scrimmage games and got opportunity to advertise his shot and goal scoring ability. Lesser known prospect Graham McPhee turned some heads with his high compete level and overall tenacity.
The Edmonton Oilers' prospects are not participating in any rookie tournaments this year but will play one game against the Calgary Flames' prospects on September 12th in Red Deer.
*
Thanks for reading and if you missed it, check out my July 31-in -31 on the Edmonton Oilers 2018 draft here. Also, if you missed any other teams' write-ups, be sure to check them out too here.
If you like what you read you can check out more of my thoughts and opinion on Twitter @JamesonEwasiuk
Jameson Ewasiuk
LATEST RADIO & DRAFTCASTS