Detroit Red Wings – Offseason Prospect System Review
markmhillier
2018-08-11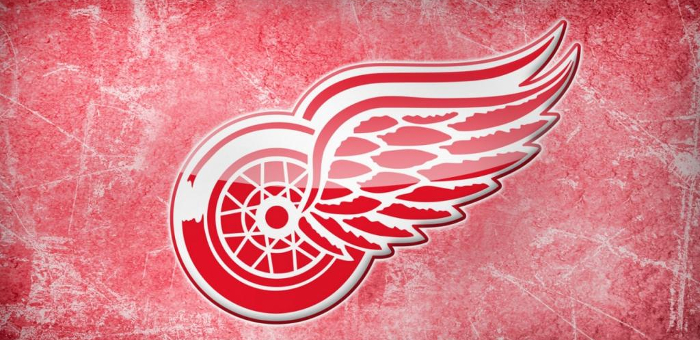 ***
Thanks for joining us for our August 31-in-31 series! Every day this month we will be taking a look at each team and diving into their prospect depth charts, risers and fallers, graduating prospects, and top ten prospects in the system.
***
Offseason Moves
The Red Wings are looking to get younger and add two or three of their prospects to their roster this fall. Despite the re-signing of Mike Green to a two-year extension, there will be a couple of opportunities on the blue line as  Xavier Ouellett bought out and Robbie Russo traded. Those spots are most likely to be filled by Joe Hicketts or Filip Hronek. If Dennis Cholowski shows well in camp, he may also have a chance to get a cup of coffee.
The signing of Thomas Vanek and Martin Frk make things more difficult for the likes of Filip Zadina, Evgeny Svechnikov, Michael Rasmussen and David Pope. But it's likely at least one of them makes the team. Rasmussen is a center but if he starts the season in Detroit, it will most likely be on the wing.
In goal, Jonathan Bernier, armed with a shiny new three-year deal, will compete for the starter role with Jimmy Howard. Newly signed Patrick Rybar and Harri Sateri will be the tandem in Grand Rapids and either one of them could get called up to fill in for injuries.
Graduating Players
Tyler Bertuzzi – Bertuzzi cemented himself in the lineup last season and will continue to be a key cog going forward.
Risers
Filip Zadina – The 6th overall pick fell into Detroit's lap and has the skill to make the team this year.
Michael Rasmussen – Rasumussen took big strides last season and got better as the year went on.
Filip Hronek – Quickly moved up the depth chart to pass other defensemen in the system. Has a chance to play in the NHL this year.
Joe Hicketts – A late season call-up last year and has the inside track on making the team.
David Pope – With a very successful college hockey career under his belt, Pope will look to compete for a spot on the Wings, but may end up spending the year in the AHL to continue his development.
Fallers
Vili Saarijarvi – Stalled in his development and eclipsed by Hronek.
Prospect Depth Chart
(AHL only contracts excluded)
Center
Michael Rasmussen, AHL/NHL
Joe Veleno, QJMHL
Zach Gallant, OHL
Dominic Turgeon, AHL/NHL
Christopher Ehn, AHL
Axel Holmstrom, AHL
Ryan O'Reilly, USHL
Chase Pearson, NCAA
Brady Gilmour, OHL
Mattias Elfstrom, Allsvenskan
Alexander Kadeykin, KHL
Left Wing
Evgeny Svechnikov, AHL/NHL
Filip Zadina (LW/RW), QJMHL/NHL
Tyler Bertuzzi, NHL
David Pope, AHL/NHL
Lane Zablocki, WHL
Axel Holmstrom, AHL
Dylan Sadowy, AHL
Dominic Turgeon, AHL
Otto Kivenmaki, Liiga
Right Wing
Filip Zadina (LW/RW), QJMHL/NHL
Givani Smith, AHL
Jonatan Berggren, SHL
Matt Puempel, AHL
John (Jack Adams), NCAA
Defense
Joe Hicketts, NHL/AHL
Filip Hronek, AHL/NHL
Dennis Cholowski, AHL
Villi Saarijarvi, AHL
Gustav Lindstrom, SHL
Libor Sulak, AHL
Kasper Kotkansalo, NCAA
Cole Fraser, OHL
Malte Setkov, SHL
Jared McIsaac, QMJHL
Dylan McIlrath, AHL
Jake Chelios, AHL
Brian Lashoff, AHL
Alec Regula, OHL
Seth Barton, NCAA
Alfons Malmstrom, (Sweden)
Reilly Webb, OHL
Patrick Holway, NCAA
Goaltenders
Filip Larsson, NCAA
Keith Petruzzelli, NCAA
Patrick Rybar, AHL
Harri Sateri, AHL
Jesper Eliasson, SuperElit
Joren Van Pottelberghe, NLA
Chas Perry, NCAA
Victor Brattstrom, SHL
Top Ten Fantasy Prospects
#1
Filip Zadina – Could buck the trend in Detroit and make the team straight out of junior.
#2
Evgeny Svechnikov – Be patient, has all the tools to succeed, just has to put it all together and stay healthy.
#3
Joe Hicketts – Showed flashes at the end of last season that he belongs in the NHL.
#4
Michael Rasmussen – Detroit's best prospect at center, may start out on the wing to further his development, possibly this year.
#5
Filip Hronek – Has developed quickly and succeeded at every level, could take the next step as early as this year.
#6
Dennis Cholowski – A dark horse to make the team, will likely spend another season developing.
#7
Vili Saarijarvi – Took a step backwards, but still has the potential to be power play QB.
#8
David Pope – Could make the big club this year or fill in here and there.
#9
Joe Veleno – All around center will continue to develop over the next two-three years
#10
Jonatan Berggren – Potential top line winger a few years away.
Just outside the top ten
Gustav Lindstrom
Filip Larsson
Patrick Rybar
Givani Smith
Dominic Turgeon
LATEST RADIO & DRAFTCASTS