Pittsburgh Penguins 2018 Draft Review and Development Camp Updates
Mark Allan
2018-07-23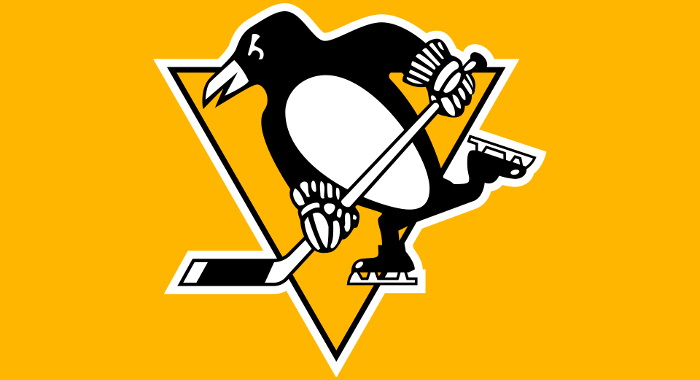 31 in 31 Series, July: Pittsburgh Penguins
Squeezed hard even against the increased $79.5-million salary cap limit, GM Jim Rutherford has had a hectic off-season. So far, he's drafted four hopefuls, dealt Conor Sheary, Matt Hunwick, Carter Rowney and Jarred Tinordi, and signed UFAs who include Jack Johnson and Matt Cullen – as well as retaining numerous prospects led by Daniel Sprong and Dominik Simon – and making at least a dozen other transactions.
Unless he indulges in one or more of the intriguing rumors making the rounds (i.e. trading Phil Kessel), Rutherford's lone remaining preseason challenge is extending top netminding prospect Tristan Jarry. According to CapFriendly, the Pens have 23 roster players under contract, another 21 signed and just a projected $745,000 left to retain RFA Jarry, whose previous AAV was $905,000. He'll expect a modest raise at the least.
Draft Review
2nd Round: 53rd Overall – Calen Addison, D
Compared to Kris Letang should he reach his potential, the 5-10, 180-pounder used keen offensive instincts and oodles of PP time to rack up 65 points in 68 WHL games for Lethbridge. That included 54 assists, underscoring his ability as a man-advantage QB, not a triggerman. Minus-18 with the Hurricanes, though, raises questions about defensive commitment. Unless he addresses this side of his game, Addison might top out as a bottom-four blueliner/power-play specialist.
2nd Round: 58th Overall – Filip Hållander, C/W
Pittsburgh liked the determined Swede enough to move up to draft him. The competitive, versatile youngster plays a mature, two-way game that includes diligent forechecking and backchecking. He shoots and passes equally well, although some scouts want more offense, physicality and better skating. He had just 20 points in 40 Swedish second-tier games, but impressed by playing through an injury. Signed to a three-year, entry-level deal, he projects as a pro third-liner with second-line upside. He's on loan to a Swedish Hockey League team.
5th Round: 129th Overall – Justin Almeida, LW
The pint-sized sparkplug erupted for 98 points (including 43 goals) in 72 games for Moose Jaw, almost three times the production of his previous 120 WHL games. Almeida ensured he wouldn't be overlooked in a second straight NHL draft by using superior skating and highlight-reel playmaking. Creativity, a quick release and silky hands are in his toolkit. His size undoubtedly was a factor in his draft position and he will have to prove himself against minor-pro men before getting an NHL shot.
6th Round: 177th Overall – Liam Gorman, C
The Penguins rolled the dice late in the draft on the 6-3, 194-pounder with a skimpy resume, although there are reports of explosive skating, a heavy shot and physical play. The Massachusetts kid has no major-junior or international experience, having gone pointless in two USHL games before potting 17 goals and 16 assists in 30 USHS-Prep games with St. Sebastian's School. The Boston University commit will get much-tougher competition with the Terriers and a good education should this hockey thing not work out.
Off-season Moves
Extensions:
Daniel Sprong, RW (two years)
Dominik Simon, LW (two years)
Kevin Czuczman, D (one-year, two way)
 RFAs qualified:
Teddy Blueger, C (one-year, two-way contract)
Ethan Prow, D (two-year, two-way contract)
Thomas Di Pauli, LW (one-year, two-way contract)
Jamie Oleksiak, D (filed for arbitration; signed three-year contract)
Andrey Pedan, D (Signed with AK Bars Kazan of the KHL)
Jean-Sebastien Dea, C (one-year, two-way contract)
Bryan Rust, RW (four-year contract)
Tristan Jarry, G
 RFAs not qualified:
Riley Sheahan, C (signed three-year contract with Pit)
Tom Kühnhackl, RW/LW (signed with NY Islanders)
Vincent Dunn, LW
Frank Corrado, D
 Incoming:
John Muse, G (Signed as UFA to one-year, two-way contract)
Jack Johnson, D (Signed as UFA to five-year contract)
Zach Trotman, D (Signed as UFA to one-year, two-way contract)
Jimmy Hayes, RW (Signed as UFA to one-year, two-way contract)
Stefan Elliott, D (Signed as UFA to one-year, two-way contract)
Matt Cullen, C (Signed as UFA to one-year contract)
 Outgoing:
Jarred Tinordi, D (traded to Arizona via Montreal)
Conor Sheary, LW/RW (traded to Buffalo)
Matt Hunwick, D (traded to Buffalo)
Carter Rowney, C (UFA signed three-year contract with Anaheim)
Josh Jooris, RW (UFA signed one-year contract with Toronto)
Michael Leighton, G (UFA signed one-year contract with Tampa)
There are no shocking moves listed here, although a five-year deal for a 31-year-old defenseman (Johnson) is generous, albeit with an AAV of just $3.25 million.
With one of the NHL's deepest and most-experienced forward corps, there was no room for Sheary, Rowney, Kühnhackl and others, as Simon is pushing for a top-six job, rugged prospect Zach Aston-Reese has a grip on the fourth-line RW role (if he comes to camp fully recovered from a concussion and broken jaw) and 41-year-old wonder Matt Cullen returns as the last-line middleman.
With Pittsburgh's enviable collection of talent and experience, there will be precious few opportunities for prospects to make the big-league roster. Sprong, Simon and Jarry have the best shots among Pittsburgh's underwhelming pool, which is what you get when you trade some of your future for several straight years to try to win now (a good strategy for the Pens). Otherwise, young hopefuls must wait for injuries or slumps, and make the most of whatever NHL exposure they get.
Development Camp Notes
All four of Pittsburgh's 2018 draft picks attended the Pens' annual development camp in late June at UPMC Lemieux Sports Complex in Cranberry Township, Pa. Other invited prospects included: LW Sam Miletic, LW Jan Drozg, RW Tobias Lindberg and D Niclas Almari.
Of the 22 forwards, 12 defensemen and four netminders invited, 13 were drafted by Pittsburgh. Two undrafted FAs signed before the 2017-18 campaign, Miletic and G Alex D'Orio, were there, too.
For the third consecutive year, the camp ended with a three-on-three tournament. All 38 players were distributed into four teams, each named for a Pittsburgh Stanley Cup winner who began his pro career at Pittsburgh's development camp.
The tournament winner now earns the Michel Briere Cup, named for a former Penguin who suffered major head trauma in a fatal car accident in 1971 after his lone NHL campaign. Pittsburgh has retired two numbers, Briere's and Mario Lemieux's.
Camp notes:
Hållander models his game after fellow Swede and Pittsburgh RW Patric Hornqvist's.
The Pens list Almeida at a mere 5-9, 158 pounds but they love his competitive spirit. His blueprint is Johnny Gaudreau.
* * *
We hope you enjoyed this all-things-Penguin update. DobberProspects is profiling all 31 NHL teams this month and next in our annual 31-in-31 series of feature articles. The August versions will delve into each organization's prospect depth charts and players who might be ready for the Big Time.
Mark Allan
Image courtesy of 1000logos.net
LATEST RADIO & DRAFTCASTS