Prospect Ramblings – Draft preferences Part 1 and 2012 – May 10 2018
Pat Quinn
2018-05-10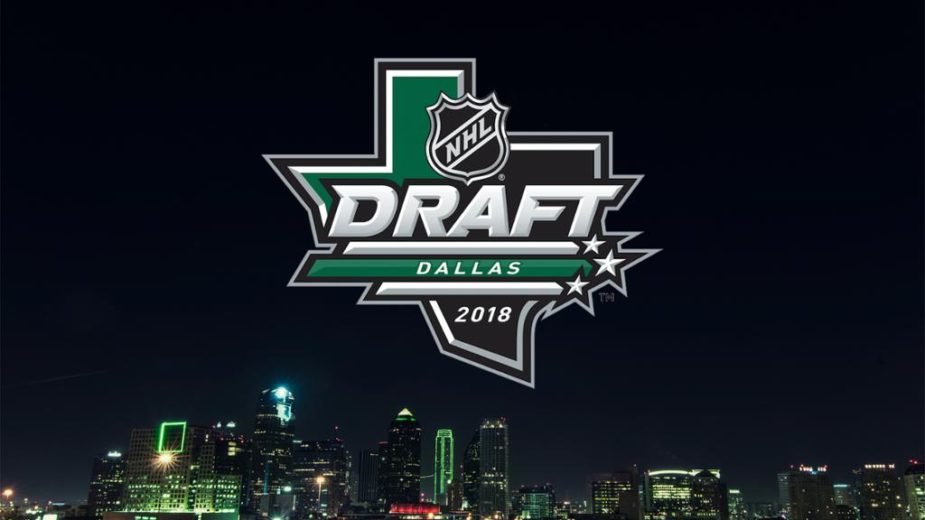 Welcome back to my Thursday ramblings or as everyone calls it "the must read ramblings" … that or "I'll ignore the website for the day" I can't decide.
I am going to go over the first half of my quick draft preferences for teams and a good 2012 draft story
****************
Let us start with my 2012 prospect draft story. The story starts with me having to blow up the team whose best players were Lucic, Rask, and Thomas in a points only pool (the one I referenced last week). I took the team over in the 2011-2012 season and managed to strip it bare and grab picks and young players, my best trade being Lucic for Tarasenko and a late round pick. In this pool though it did take me until the 2015-2016 season to see progress, so just an FYI if you try and take the long approach, it can last a while and you will lose money.
Back to the original story, my team finished dead last but of course lost the draft lottery (Thanks Edmonton) and I had second pick. The person who picked first of course took Yakupov and then it was my pick. I of course took Galchenyuk and that was apparently completely out of left field for the person who had the third overall pick, as they did not think I would take him and didn't know who else to pick. Anyway this is just a reminder that other GM's are unpredictable and you never know who will fall to you.
Side note: Also in this draft I took Teravainen with my fifth pick and in hindsight I should have taken Forsberg.
Dumb trade note: In the 2014 draft I believe I traded Grigorenko and Baertschi for third overall as I thought I was buying both low. Wow was I wrong. Anyway the GM ended up taking Sam Bennett so I guess we both lost?
************************
You might be asking "What does he mean by draft preferences?" Well I mean if a player of a certain nationality gets drafted by a team do I think their odds increase or decrease on making the team, and what position a team does better at drafting in the top two rounds / how many make it. I want to work on that project for a few weeks so first I will give you a taste. I will go quickly team by team on what I expect of their draft and if I would pick their drafted player over another team's. Actually I cannot really describe what I mean here as well as I want, just start reading and you will get what I mean.
Anaheim – The Ducks have been one of the best drafting teams since the 2006 and 2007 draft. I have complete confidence drafting a player they select in the top two rounds. Even though they seem to end up trading away good young players because they make awful UFA deals
My advice: Draft Anaheim picks, seemingly always guaranteed to be NHLers
Boston – I am hesitant to draft Boston picks in the first two rounds as they are incredibly hit and miss, but mostly miss. Easiest to see this in 2015 where their two second round picks may end up being better than their three picks in a row, and yes I do realize this is me saying Jakob Forsbacka-Karlsson could be better long term than Jake DeBrusk. It is likely not, but still imagine if they hit on all five of these picks. McAvoy and Vaakanainen seem like great picks, but then Trent Frederic seems so mediocre. I cannot figure them out, but they do make great later round picks.
My advice: draft with the masses on Bruins picks, if a bunch of twitter people go "why?" or "great pick" then they are usually right
Buffalo – Well this team has been good drafting top 10 since 2014, but what team wouldn't. Other than that they aren't great at drafting in the other rounds, add in Nylander taking a step back and this is a team I am not 100% sold on drafting, but you know any skill they draft will be given an opportunity sooner than later. Guhle is a nice pick in round two as well
My advice: Buffalo is players in the top eight to be in the top six, so draft away, but later on … pretty iffy. Selecting Dahlin is something you cannot screw up though, but I still would select Zadina and Svechnikov ahead of him (for fantasy).
Calgary – The Flames have been pretty good at drafting since 2012 (I still like the Jankowski pick), and even though they have had limited picks they have made some great value picks. They have one of the deepest defense prospect pools in the NHL
My advice: They will draft great defensemen but those will be stuck in a logjam, draft forwards from the Flames as they do have open spots on the wing
Carolina – The Hurricanes have made good picks but have never been able to draft that star player, and the closest player they have to a star they played on their third line last year with non-NHLers. Under new management it will be tough to know how they draft
My advice: With #2 overall they are guaranteed a great player, but after that is where I express caution
Chicago – Years of trying to win have depleted the cupboards and amount of picks they can use. They have had a lot of late picks but those players rarely hit. Schmaltz, DeBrincat and Jokiharju are great picks lately
My advice: The Hawks will do the most research possible to grab a great player to help them on either F or D. I would draft this player as they will be put in a spot to succeed
Colorado – This team has drafted top three picks very well, fourth overall, and randomly two great picks at #10. This team was help up a lot by its top line and still has a lot of holes to fill as a majority of its picks over the years have not been anything special, but they are getting better.
My advice: The 2018 Colorado pick should be a good value selection in the mid round as I feel they will go with more potential than safe
Columbus – This team is pretty good at drafting early and mediocre later as Abramov and Nutivaara are the team's best late picks since 2013. Alexandre Texier is a great pick in 2017 as well.
My advice: The Jackets usually find NHL talent with its first pick in the draft and I mostly expect that to continue
Dallas – This team has been pretty poor at drafting over the years, except when they get lucky and jump to third overall pick. Tufte, Nichushkin, and Gurianov seem to be more middle six players at best, while Honka seems good but needs playing time and Oettinger as a goalie prospect is an unknown
My advice: I really do not know here because at the draft it seems like they pick such a great player then later on the player just seems so average
Detroit ­– Its first round picks from 2013-2015 are great, Rasmussen is a safe pick, but the last three drafts I have found Detroit to be below average at drafting
My advice: Only pick the player if you are a Wings fan, a big fan of who they draft, or if they pick a competent defenseman at #6
Edmonton – Outside of picking first to fourth, or drafting Yamamoto, this team is bad at drafting
My advice: Rumour has it the Oilers are looking to move the 10th overall pick, and considering the last time they moved a pick for a player that player turned out to be one Mathew Barzal so pick away and hope to draft later
Florida – Since 2016 this team has drafted extremely well and before that they took Lawson Crouse 11th overall so, yeah. This team is pretty great at drafting since they hired a bunch of people from the Canucks Army site (I believe I am right here but if not yell at me in the comments)
My advice: Select whoever the Panthers draft as they will very likely turn out the be NHLers
Los Angeles – Outside of Vilardi and Clague this team has not drafted well, mostly due to picks traded in an attempt to win and also late draft positions.
My advice: This team needs offense, whoever they draft will get a chance in the future to be a star. As long as that player does not get the Toffoli treatment
Minnesota – I feel like they are a good drafting team, but looking at the team's record since 2011 they have drafted pretty poorly, outside Dumba, Eriksson Ek, Greenway and Kunin.
My advice: A new GM will want to make a splash and a great pick as the first pick of the new GM tenure. I would expect the team to do what it can to make this player an NHLer
Montreal – Well Montreal makes good first round NHL selections (as long as they do not trade them for players they put out of position later) but seemingly gets nothing much after, outside of Victor Mete since 2013. They should make a great selection at number three
My advice: As long as Montreal does not select outside the consensus top three this pick should be golden. The Habs needs offense and defense
Ok that is all for me this week. I will continue my quick gut preferences next week and then later on (before the draft) create a top 2-3 round draft preference guide.
Follow my Twitter here @FHPQuinn
LATEST RADIO & DRAFTCASTS