August 31-in-31: Ottawa Senators
Brad Phillips
2017-08-20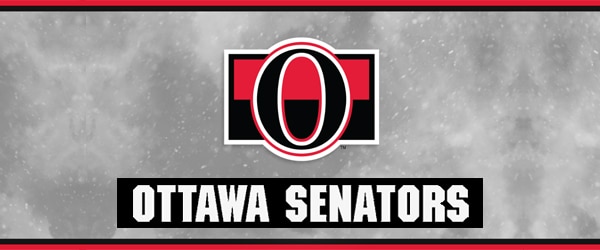 Coming within one goal of reaching the Stanley Cup Final can sometimes cause a GM to go out in free agency and make a big splash to grab that one last piece that will put them over the top. On the other hand there's the polar opposite; just make a couple depth additions and hope for a repeat performance. Pierre Dorion chose to take the latter route. Gone are forwards Tommy Wingels, Viktor Stalberg, Chris Kelly, lifelong Sens Chris Neil and Marc Methot. In their place are swiss army knife and faceoff man extraordinaire Nate Thompson and veteran defenseman Johnny Oduya. Oduya will likely be asked to fill the Methot role, play a sound defensive game freeing Erik Karlsson up to do his thing.
As a result of these signings, there isn't too much in the way of opportunity for prospects. However up front the door is open for Colin White as Derick Brassard will start the season on the sidelines thanks to shoulder surgery. On the blueline it's a pretty safe bet that some combination of Thomas Chabot, Ben Hapur and Fredrik Claesson will see extended time in the Nation's capital. But outside of those four the rest of the team's prospects will continue to develop at the lower levels.
Risers
No player in the organization had a bigger change of fortune this past year. After a much maligned 2015-16 that had management questioning his commitment, Chlapik put a bigger focus on conditioning and it showed on the ice big time. He was one of the best players in the QMJHL from the first puck drop and led the team in goals (34), assists (57), points (91) and PIMs (98) and finished fourth in the league scoring race. A skilled distributor of the puck with above-average vision the Czech could still use a bit of work in the skating department which will increase his chances to succeed at the NHL level. He'll provide a much needed injection of offence in Belleville for a team that was challenged in the goal scoring department this past season.
Ottawa hasn't exactly been known for churning out NHL calibre goalies, but they may have struck gold with the big Swede. Hogberg backstopped Linkoping to the tune of a 19-14 record while posting a stellar 1.89 GAA and 0.931 SVS. He was signed to an NHL contract when his season came to an end of saw time in three AHL games, giving up 13 goals in the process. Hogberg is head and shoulders above any other backstopper prospect in the system, backed up by evidence of his showing at the development camp last month. He'll spend the year in Belleville battling Chris Dreidger for playing time before making a case for NHL duty in 2018-19.
It's hard to believe that a player already considered to be the team's best can be thought of as rising, but