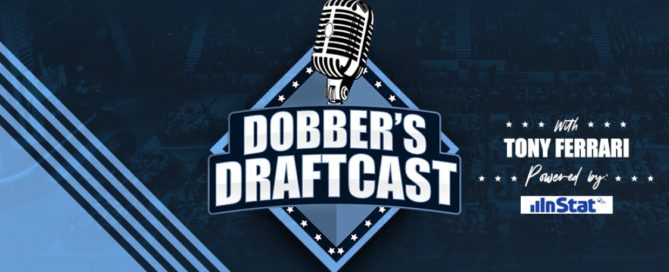 Summary
On this episode of the DraftCast, Tony is joined by Dyl …
Spotify
YouTube
iTunes
Follow
Guests on this podcast: Dylan Krill @Dylan_krill
Dobber's DraftCast is Powered by InStat Hockey @InStatHockey
Also Available On
Contents
On this episode of the DraftCast, Tony is joined by Dylan Krill, a USHL scout for FC Hockey! They preview the Biosteel All-American Game, the USHL draft showcase event. Going through the rosters and chatting about some of the likely stars of the event and also talk about a few guys who could put themselves into more conversations.
Team White's roster includes Matthew Coronato, Mackie Samoskevich, Brent Johnson, and Cole Sillinger among others. Team Blue (The U.S. NTDP U18 team) includes names such as Chaz Lucius, Sasha Pastujov, Sean Behrens, Jacob Martin, and Andre Gasseau among many interesting prospects.
After that Tony is joined by JYP Jyväskylä defender Valtteri Koskela to chat about his season and what his ascension to the Liiga has been like and so much more!
Thank you for listening! If you enjoyed the podcast, a 5-star rating and review would be greatly appreciated on any podcast platform!
Follow us on Twitter: @DobberDraftCast, @theTonyFerrari, @dylan_krill
Dobber's DraftCast is brought to you by DobberProspects and InStat Hockey