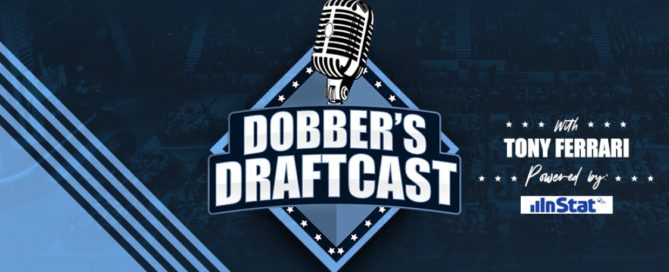 Summary
On this episode of the DraftCast, Tony is first joined …
Spotify
YouTube
iTunes
Follow
Guests on this podcast: Kenzie Lalonde @EastlinkKenzie
Dobber's DraftCast is Powered by InStat Hockey @InStatHockey
Also Available On
Contents
On this episode of the DraftCast, Tony is first joined by history maker, Kenzie Lalonde! She became the first woman to do play-by-play in the QMJHL on television last week. She talked about her journey to this point, why representation matters, the QMJHL season, and the Women's World coming to Halifax among other things!
After that, Tony was joined by U.S. NTDP forward Justin Janicke to talk about his season, the 2021 NHL Draft and more! Be sure to check out the Game Tape segment on Youtube where Tony and Justin break down some of his film from this season, going over what he is doing on the ice and what is going through his mind out on the ice.
Follow us on Twitter: @DobberDraftCast, @theTonyFerrari, @EastlinkKenzie
Dobber's DraftCast is brought to you by DobberProspects and InStat Hockey
Go to StopAAPIHate.org to educate yourself and donate if you have the means.