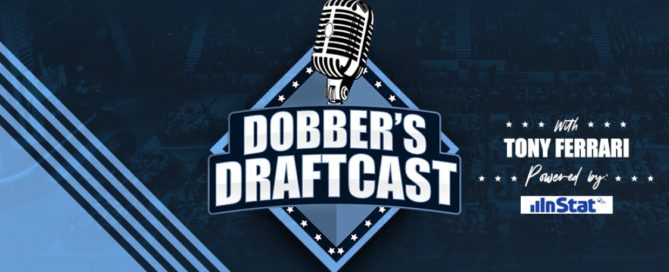 Summary
On this episode of the DraftCast, Tony is joined by Eet …
Spotify
YouTube
iTunes
Follow
Guests on this podcast: Eetu Siltanen @siltaneneetu
Dobber's DraftCast is Powered by InStat Hockey @InStatHockey
Also Available On
Contents
On this episode of the DraftCast, Tony is joined by Eetu Siltanen, the Finnish Scout for DobberProspects. They discuss all of the top Finnish players eligible for the 2021 NHL Draft and talk about a few of their favorites as well!
After that, Tony discusses some of the news from the WHL and OHL as both leagues start to get things rolling on their return to play. Things are heating up for both leagues as the WHL makes it through their first round of testing and the OHL starts to lay out a plan.
There is no player interview or new Game Tape episode this week but be sure to check out in the latest Game Tape with Tony as he is joined by 2021 NHL Draft prospect Brandt Clarke! They go over his first professional goal, how his defensive game has grown and what it's like to be cross-checked in the back by a grown man.
Follow us on Twitter: @DobberDraftCast, @theTonyFerrari, @siltaneneetu
Dobber's DraftCast is brought to you by DobberProspects and InStat Hockey
Players covered include:
Aatu Räty, C, Kärpät
Samu Tuomaala, W, Kärpät
Samu Salminen, C, Jokerit
Samuel Helenius, C, JYP
Ville Koivunen, W, Kärpät
Oliver Kapanen, C, KalPa
Niko Huuhtanen, W, Tappara
Topias Vilen, D, Pelicans
Atte Lehikoinen, LD, KalPa
Jimi Suomi, LD, Jokerit
Aleksi Malinen, LD. JYP
Aleksi Heimosalmi, RD, Ässät
Valtteri Koskela, LD, JYP