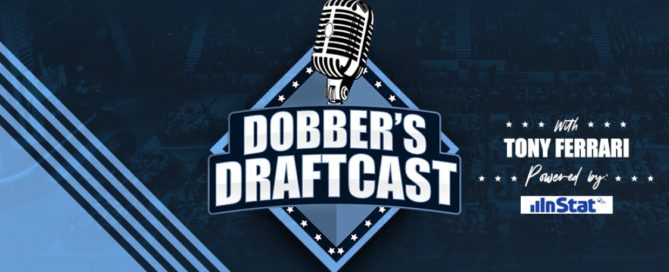 Summary
On this episode of the DraftCast, Tony is joined by Dob …
Spotify
iTunes
Follow
Guests on this podcast: Dylan Griffing @GriffingDylan
Dobber's DraftCast is Powered by InStat Hockey @InStatHockey
Also Available On
Contents
On this episode of the DraftCast, Tony is joined by DobberProspects' scout Dylan Griffing who focuses on the Russians. They talk about some of the best Russian prospects for the 2021 NHL draft including Nikita Chibrikov, Daniil Chayka, Fyodor Svechkov, and more! Dylan always talks about some deeper sleepers and confuses Tony with a guy he's never seen! The MHL talk is exciting as the hockey!
After that, Tony is joined by Brandt Clarke, one of the top prospects for the 2021 NHL Draft. Clarke talks about his choice to go play in Slovakia with HC Nove Zamky and how the transition has gone to this point. They also discuss what it's like playing against men as a teenager, what it's like getting under his opponent's skin, how the adjustments aren't just for him and so much more.
Be sure to catch the full interview with video review in the latest Game Tape with Tony! They go over his first goal, how his defensive game has grown and what it's like to be cross-checked in the back by a grown man.
Follow us on Twitter: @DobberDraftCast, @theTonyFerrari, @GriffingDylan
Dobber's DraftCast is brought to you by DobberProspects and InStat Hockey