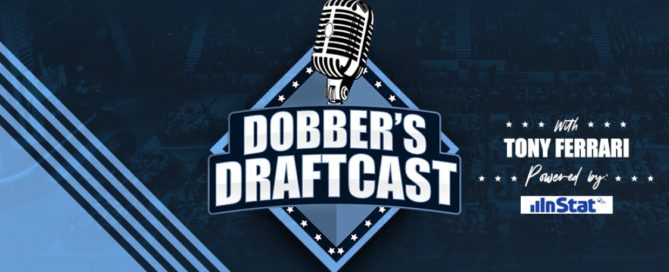 Summary
On this episode of the DraftCast, Tony answers your que …
Spotify
YouTube
iTunes
Follow
Also Available On
Contents
On this episode of the DraftCast, Tony answers your questions from Twitter! He answers questions on who he thinks has the most upside in the 2021 NHL Draft, whether Luke Hughes belongs with the top defenseman, his favourite hair products and more! Thank you to everyone for their questions on Twitter!
After the mailbag, Tony is joined by Charlottetown Islanders defenseman Oscar Plandowski to talk about what it's like growing up with a father who scouts, how he feels he's dealt with the pandemic, his thoughts on his game, along with so much more. Thank you to Oscar for joining the DraftCast, be sure to check out his Game Tape with Tony segment on YouTube for the rest of the interview where they break down some game tape and talk about how he thinks the game!
Follow us on Twitter: @DobberDraftCast, @theTonyFerrari
Support for the DraftCast is brought to you by ​MANSCAPED™! Use promo code "DRAFTCAST" for 20% off AND free shipping at MANSCAPED.com!
Dobber's DraftCast is brought to you by DobberProspects and InStat Hockey