August 32-in-32: San Jose Sharks
Donesh Mazloum
2023-08-25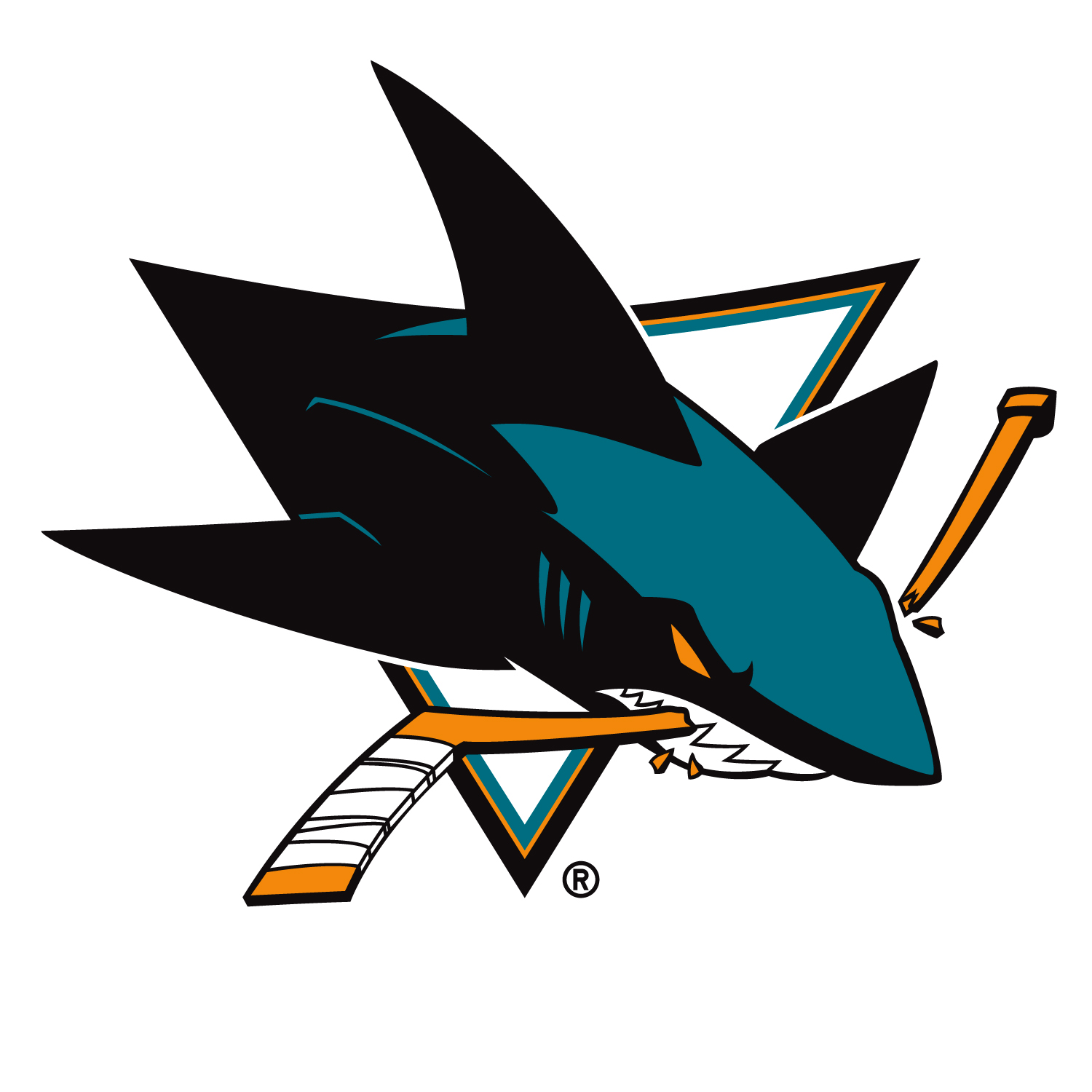 ***
Welcome to the August 2023 edition of the DobberProspects 32-in-32 Series. This month, we are diving into the depth of each organization, looking at their recent graduates, risers, fallers, and top-20 prospects.
****** The Sharks moves this off-season very much resemble the usual playbook for a rebuilding team. They offloaded their biggest trade chip in reigning Norris Trophy winner, Erik Karlsson, for a poor return and their off-season as a whole does not inspire a ton of confidence for success in the short term. Now that the dust has settled with trades and signings, the new additions are a mixture of veterans looking to keep their foot in the league such as Mike Hoffman, Mikael Granlund, Jan Rutta, and Anthony Duclair; as well as reclamation projects looking to regain the pedigree they once had such as Filip Zadina and Mackenzie Blackwood. They come into this season with star power and depth lacking at every position and are the odds-on favorite to finish last in the league. Sharks fans are in the meat of the rebuild and while it will be painful for at least a few more seasons, the draft capital and prospect depth added will hopefully pay dividends down the line.
Barabanov – Couture – Kunin
Hoffman – Hertl – Duclair
Zadina – Granlund – Labanc
Lindblom – Sturm – Zetterlund
Eklund – Peterson – Smith
Ferraro – Benning
Vlasic – Rutta
Simek – Burroughs
Mukhamadullin – MacDonald
Kahkonen
Blackwood
Makiniemi
*****
Graduates
William Eklund – LW
Eklund is only 20 years of age however this still feels like a make or break season for him. He has gotten a cup of coffee with the Sharks in back to back season's however he has yet to show that he can stick, or that the offensive streak he has shown at lower levels can be translated to the highest level. Development is never linear and you would never write of a player of his caliber this early, but if he can't force his way onto this anemic roster and play a significant chunk of games for the big club, it will have to be viewed as a disappointment. *
Jacob Peterson – LW
It is hard to pinpoint exactly where it went wrong for Peterson last season as the memories of his impressive rookie season with the Dallas Stars faded away and a disgruntled player putting up middling AHL numbers emerged. Peterson never seemed to earn the trust of new head coach Pete Deboer and it leaked into his AHL play. After his trade to the Sharks organization he showed signs of life with improved production in the minors and an impressive 8 points in 11 games for the Sharks in a late season call-up. At 24 he will look to build on that late year surge and re-establish himself as an everyday NHL option. *
On the Cusp
Thomas Bordeleau – C
Bordeleau has continued to take small but consistent steps forward in his development and showed well in his first full season in the AHL. His 22 goals were good for second on the Barracuda and his 41 points placed him in a tie for third. There remains a lot to like about his game and as an undersized player he has navigated the increased size and speed at each increased level very well. He will be relied on to shoulder more of the load for the Barracuda this season and if he gets off to a hot start he should be looked at as one of the first injury replacements at the NHL level.
Tristen Robins – C
Robins has long been a favorite of mine as his versatility and intelligence makes him a player that you can throw out in all situations. That continued in his first season at the AHL level where he quickly endeared himself to the coaching staff and he looks poised to play big minutes for the Barracuda this year. Robins may not have the offensive potential of some of the Sharks other top prospects but he better fills a lower line energy/penalty killing role and would be looked early if that need arose at the NHL level.
Daniil Gushchin – RW
Gushchin's development since being drafted has very closely mirrored fellow 2020 draft pick Thomas Bordeleau and their AHL stats last season were also remarkably similar. Gushchin scored an identical 22 goals while finishing second on the Barracuda with 45 points. Both are undersized yet skilled play creators with a nose for the net and there will likely be a battle all season to attract the eye of the NHL brass. Bordeleau has the positional edge as a centre however Gushchin has had the more impressive NHL audition with points in both of his games for the Sharks last season. It may be dramatic to say that there is only room for one however they definitely fill a similar niche.
Shakir Mukhamadullin – D
I considered including Mukhamadullin in the graduates category as it is clear that he is one of the six most talented defenders that the Sharks have, however, I think there is still a chance that he plays the year out primarily for the Barracuda. He has yet to play a full season in the AHL, and although his dozen game audition last year was a rousing success and despite his ample KHL experience, it makes little sense throw him to the wolves on a barren Sharks D core. It would not shock me to see him on the opening night roster but I also would not be surprised if they choose not to rush him and give him a full year of AHL domination.
Risers
Filip Bystedt – C
The prevailing wisdom with Bystedt when he was drafted was that there was potential in his game but that he was far from a polished prospect and needed a long runway. One year later and he looks far ahead of schedule, surpassing his more hyped Swedish peers in a single season. Bystedt led the way both domestically and internationally for Sweden. His 20 points in 45 SHL games was the best point per game mark for a U21 player outside of Leo Carlsson. He also paced the Swedish world junior team with 10 points in seven games as one of the few bright spots on an otherwise disappointing showing. As someone who was considered a distant fourth to the three-headed Djurgardens monster of Ostlund, Ohgren, and Lekkerimaki in the draft a year ago, Bystedt has made the Sharks look very smart in drafting him.
Magnus Chrona – G
After struggling to establish himself in the Swedish junior ranks, Chrona made the jump to the NCAA ranks for the University of Denver and posted sparkling numbers over four seasons with the Pioneers. He will make the jump to the AHL ranks this year and should battle for playing time with Eetu Makiniemi. Chrona possesses the kind of size that teams chase in a goaltending prospect and his consistency throughout his tenure at Denver should bode well for a seamless transition to the pro ranks. With the departures of Strauss Mann and relinquishing of Benjamin Gaudreau's rights, Chrona and Makiniemi remain as the two most likely goaltenders to take the mantle of "goalie of the future". Makiniemi is a little ahead in development but I think Chrona may have the higher ceiling.
Fallers
Michael Fisher – D
This season could not have gone more poorly for Fisher as he was injured in preseason action causing him to miss most of the season and when he did return his play did not inspire a ton of confidence. After torching the high school ranks in his draft year, he was not able to muster a single point in 14 USHL games this year. He is still a tools-y prospect but he will have to right the ship moving forward and the timeline has likely been pushed back significantly. *
Brandon Coe – C
Coe was on the "risers" list a year ago and now he finds himself in the "fallers" category. That's what the transition to professional hockey can do to a prospect as Coe really struggled to find a consistent offensive streak at the AHL level. His size and skill package is still intriguing but whether he can handle the pace of higher levels is a major question mark. We will need to see marked improvement from his 16 points in 56 AHL games as a rookie for confidence that he can be an NHL producer to remain. *
Ozzy Wiesblatt – RW
I am still a decided fan of what Wiesblatt brings to the table when he is playing at full health however his ability to stay on the ice has now been an issue for him in back to back seasons. Losing considerable time in core development years in consecutive seasons has derailed the careers of many once promising prospects and the concern is starting to build on if we are seeing that with Wiesblatt as well. The three players the Sharks drafted immediately after Wiesblatt in Bordeleau, Robins, and Gushchin, are all knocking on the door of NHL service time while Wiesblatt still feels far from that point. I am hoping he has a strong and more importantly full season with the Barracuda this year to re-establish himself as an integral piece in the Sharks rebuild. ***
Organizational Depth Chart
A combination of NHL readiness and upside
.
| | | |
| --- | --- | --- |
| Left Wing | Centre | Right Wing |
| William Eklund | Will Smith | Daniil Gushchin |
| Quentin Musty | Filip Bystedt | Kasper Halttunen |
| Jacob Peterson | Thomas Bordeleau | Cameron Lund |
| Adam Raska | Tristen Robins | Ozzy Wiesblatt |
| | Brandon Coe | Ethan Cardwell |
| | Alex Young | Yegor Rimashevsky |
| | Theo Jacobsson | Joey Muldowney |
| | Yegor Spiridonov | Mitchell Russell |
| | Reese Laubach | Timofei Spitserov |
| | David Klee | Martin Kaut |
| | Sasha Chmelevski | |
| | |
| --- | --- |
| LHD | RHD |
| Shakir Mukhamadullin | Mattias Havelid |
| Henry Thrun | Gannon Laroque |
| Luca Cagnoni | Leon Gawanke |
| Nick Cicek | Axel Landen |
| Evgeni Kashnikov | Eric Pohlkamp |
| Nikita Okhotiuk | Michael Fisher |
| Jake Furlong | Eli Barnett |
| Artem Guryev | |
| Valtteri Pulli | |
Goalie
Magnus Chrona
Eetu Makiniemi
Mason Beaupit
Georgi Romanov
****
Top 20 Fantasy Prospects
This section is intended to paint a picture of the San Jose Sharks prospects whose current trajectory projects them making the most positive fantasy impact at the time that they reach the NHL. Arrival date and NHL certainty have been taken into consideration. However, a player's potential upside is the most important factor in determining this list.
Will Smith
William Eklund
Quentin Musty
Filip Bystedt
Shakir Mukhamadullin
Thomas Bordeleau
Daniil Gushchin
Mattias Havelid
Kasper Halttunen
Tristen Robins
Cameron Lund
Henry Thrun
Luca Cagnoni
Magnus Chrona
Eetu Makiniemi
Jacob Peterson
Gannon Laroque
Ozzy Wiesblatt
Brandon Coe
Ethan Cardwell
***** Donesh Mazloum
LATEST RADIO & DRAFTCASTS