August 32-in-32: Pittsburgh Penguins
Tyler Ball
2023-08-24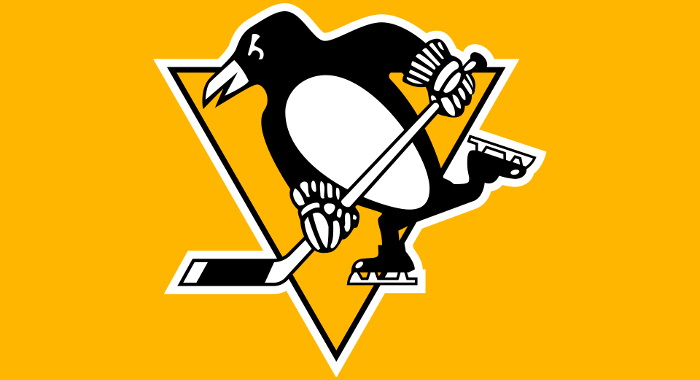 ******
Welcome to the August 2023 edition of the DobberProspects 32-in-32 Series. This month, we are diving into the depth of each organization, looking at their recent graduates, risers, fallers, and top-20 prospects.
******
After a disappointing 2022-23 season where the Penguins missed the playoffs, fans and media expected big changes, and the Pittsburgh Penguins' offseason has indeed been incredibly busy. It started with the hiring of new General Manager Kyle Dubas. After his hiring, the draft quickly followed, where the Penguins had the most picks they've had since 2017. This drastically changed the outlook of their prospect system heading into 2023. 
Then of course there was the Erik Karlsson trade which again changed the outlook for the organization. The trade added a key piece to contend in Karlsson but also had some interesting implications beyond the Norris Trophy winner coming to town. Let's dig in.
*****
Graduating Players
Graduates To The NHL
Drew O'Connor – Wilkes-Barre/Scranton (AHL) to Pittsburgh Penguins (NHL)
Pierre-Olivier Joseph – Wilkes Barre/Scranton (AHL) to Pittsburgh Penguins (NHL)
Graduates From Junior/NCAA To Pro
Jack St. Ivany – Boston College (NCAA) to Wilkes-Barre/Scranton (AHL)
Isaac Belliveau – Gatineau Olympiques (QMJHL) to Wilkes-Barre/Scranton (AHL)
Graduates From Europe To Pro
Joel Blomqvist – Karpat (LIIGA) to Wilkes-Barre/Scranton (AHL)
Graduates From Junior To NCAA
Luke Devlin – West Kelowna (BCHL) to Cornell University (NCAA)
*****
Risers
Valtteri Puustinen (Wilkes-Barre/Scranton Penguins)
Valtteri Puustinen continued his steady rise up the Penguins' prospect pool. His second year in North America came with a ton of improvement. He finished the 2022-23 season with 59 points in 72 games. This was a 17-point jump in one fewer game played from his previous season. The 24-year-old is a playmaking winger who uses his smooth skating to create space. While Puustinen is a primary playmaker, he did show the ability to score last season with 24 goals.
Jonathan Gruden (Wilkes-Barre/Scranton Penguins)
Gruden had a breakout year with Wilkes-Barre/Scranton in the AHL during the 2022-23 season. His point total jumped from 27 in 75 games to 31 in 54 games. Gruden looks to be a more confident player than in years past. He also was able to make his NHL debut with the Penguins this past season. At only 23 years old, Gruden has the highest potential of almost any player in the Penguins system at the moment.
Jonathan Gruden wins it in OT for WBS, his first career OT goal. His second goal, third point of the game. Mitch Reinke set it up.

Back-to-back 2-goal games for Gruden. That's his 10th of the year, ties his career high. pic.twitter.com/AiZJSCDJmE

— Taylor Haase (@TaylorHaasePGH) January 12, 2023
Sergei Murashov (Loko Yaroslavl)
Murashov had a fantastic year playing in Russia's junior league the MHL. He put up a 1.53 goals-against average and a 0.948 save percentage in 35 games in the MHL. He also got a chance to start a KHL game and only allowed one goal on 19 shots faced. Murshov is considered on the small end for a goaltender at 6-11. He makes up for his size with great athleticism and ability to read the play. Murashov will be back in Russia again next season and will likely get more opportunities to show what he's got at the KHL level.
Isaac Belliveau (Gatineau Olympiques)
Our final riser for this edition is Isaac Belliveau. Belliveau spent his 2022-23 season with the Gatineau Olympiques of the QMJHL. He was able to improve his offensive game significantly. Belliveau's point production increased from 38 to 46 in the regular season. In postseason play, Belliveau ended with seven points in 13 QMJHL playoff games. He will now be heading to the AHL, where he will look to continue developing both sides of his game at the professional level.
Here's the 3rd primary assist tonight for Penguins defense prospect Isaac Belliveau, this one was on the OT winner.

Belliveau now up to three goals and 14 assists in 14 games this season. Halfway to his assist total from last season in 20% of the gamespic.twitter.com/ml2YBWJttd

— Taylor Haase (@TaylorHaasePGH) November 5, 2022
****
Fallers
Filip Hallander (Wilkes-Barre/Scranton)
Filip Hallander is likely the biggest faller in the Penguins system this season. Many had high hopes that this would be the year that Hallander would finally break into the Pittsburgh roster. Instead, he played 43 games in the AHL and only an additional two in the NHL. After finishing his AHL season with 33 points in 43 games Hallander decided to sign back in his home country of Sweden. He signed a five-year deal with Timra IK. This likely means that although Pittsburgh still owns his rights this will be the last time we see Hallander play a game for the organization.
Samuel Poulin (Wilkes-Barre/Scranton)
Samuel Poulin is the next player that has fallen down the pecking order in Pittsburgh. This however is not his fault. Poulin only played 15 games in the AHL and another three in the NHL. Poulin stepped away from hockey for most of this past season to address his mental health. This led Poulin to not have much game action in 2022-23. Poulin's potential remains relatively high, and he could still be a key piece of the Penguins' future. The lack of games makes this less of a certainty than in past years. This upcoming season will be a big one for Poulin if he can get back to a strong start in training camp or in the AHL he could see some NHL time this upcoming season.
Filip Lindberg (Wilkes-Barre/Scranton)
This last faller for this year's offseason edition is goaltender Filip Lindberg. Lindberg spent his second full season in professional hockey with Wilkes-Barre/Scranton. After a strong NCAA career with UMass, Lindberg has struggled to find his way in pro hockey. He only made 19 appearances in the AHL this past season and had a 3.13 goals-against average and a 0.896 save percentage. Due to his struggles in North America and lack of playing time, Lindberg has decided to return to TPS. While Lindberg could return to the organization at some point, he is currently rapidly slipping down the goaltender depth chart.
******
Organizational Depth Chart
| | | |
| --- | --- | --- |
| Left Wing | Center | Right Wing |
| Drew O'Connor | Brayden Yager | Valtteri Puustinen |
| Alex Nylander | Tristan Broz  | Samuel Poulin |
| Emil Jarventie | Kirill Tankov | Corey Andonovski |
| Dillon Hamaliuk | Jake Devlin | Raivis Ansons |
|   | Lukas Svejkovsky |   |
|   | Zam Plante |   |
|   | Mikhail Ilyin |   |
|   | Ty Glover |   |
|   | Cooper Foster |   |
|   | Chase Yoder |   |
|   | Jordan Frasca |   |
|   | Filip Hallander |   |
| | |
| --- | --- |
| Left Handed Defenseman | Right Handed Defenseman |
| Owen Pickering | Jack St. Ivany |
| Ty Smith | Daniel Laatsch |
| Isaac Belliveau | Nolan Collins |
| Emil Pieniniemi |   |
| Kalle Kangas |   |
Goaltenders
Sergei Murashov
Joel Blomqvist
Taylor Gauthier
Filip Lindberg
*****
Top 20 Fantasy Prospects
Brayden Yager
Valtteri Puustinen
Jonathan Gruden
Owen Pickering
Drew O'Connor
Samuel Poulin
Sergei Murashov
Alex Nylander
Tristan Broz
Kirill Tankov
Joel Blomqvist
Ty Smith
Isaac Belliveau
Jack St. Ivany
Emil Jarventie
Emil Pieniniemi
Luke Devlin
Zam Plante
Mikhail Ilyin
Lukas Svejkovsky
*************
Erik Karlsson Trade
The Erik Karlsson trade may have made the biggest impact of any offseason move in the entire league. Karlsson was traded to Pittsburgh along with forwards Rem Pitlick, Dillon Hamaliuk, and a 2026 third-round pick in a massive deal involving three teams. The details of the full trade are below:
To Pittsburgh: Erik Karlsson, Rem Pitlick, Dillon Hamaliuk, 2026 Third-Round Pick (SJS)
To San Jose: 2024 First-Round Pick (Top-10 Protected PIT), Mikael Granlund, Jan Rutta, Mike Hoffman
To Montreal: 2025 Second-Round Pick (PIT), Jeff Petry, Casey DeSmith, Nathan Legare
Erik Karlsson is officially a Pittsburgh Penguin after a monster three-team trade. 🐧

The Sharks have retained $1.5M of Karlsson's salary while the Penguins have retained 25% of Petry's salary. pic.twitter.com/eXM9GMCYyd

— Sportsnet (@Sportsnet) August 6, 2023
This trade had a massive impact on multiple parts of the Penguins' organization. Karlsson of course becomes Pittsburgh's top option on defense. Rem Pitlick should add to the depth of Pittsburgh either as a bottom-six forward in the NHL or a top player in the AHL. Finally, 22-year-old Dillon Hamaliuk will likely play in the AHL and be a long-term developmental piece for the organization. 
They also get to offload several contracts in Mikael Granlund, Jeff Petry, and Casey DeSmith. All three of these players were going to be depth players for Pittsburgh even though they were all paid like key contributors. As far as prospects and future assets, the Penguins lost out on Nathan Legare, a 2024 first-round pick, and a 2025 second-round pick. Legare was struggling to make the transition from junior hockey to pro and a change of scenery back to his home province of Quebec may be exactly what he needs to get on track. 
The first- and second-round picks are both a necessary part of the Karlsson deal. This deal keeps the competitive window for the Penguins wide open. That 2024 first-round pick should be in the 20s or 30s if all goes according to plan. Karlsson will be a key contributor for several years to come and should be well worth the cost of acquisition.
****
Prospect Tournament
The Penguins have not yet attended their offseason prospects tournament. They are scheduled to head up to Buffalo to participate in a tournament with Buffalo, Boston, Montreal, New Jersey, and Ottawa from September 15th-18th.
****
That will be all for this prospect update. Thank you for reading! Follow me on X @Tylerball497 for more Penguins content throughout the year.
LATEST RADIO & DRAFTCASTS