August 32-in-32: Detroit Red Wings
Evan Sabourin
2023-08-12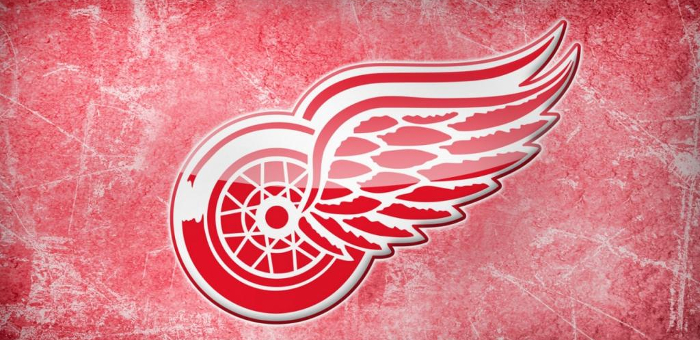 ***
Welcome to the August 2023 edition of the DobberProspects 32-in-32 Series. This month, we  are diving into the depth of each organization, looking at their recent graduates, risers, fallers,  and top-20 prospects.  
***************
Optimism reigns supreme in Motown as the Red Wings attempt to usher in a new era of prospects from a good prospect pool accumulated over the last seven years of high selections. The Wings and the teams' AHL affiliate, the Grand Rapids Griffins, both had subpar  seasons with neither clinching a playoff berth. Excluding the NHL lockout season of  2004-05, and the 2019-21 COVID seasons, this is just the second time since Grand Rapids' inception that neither the Griffins nor the Red Wings qualified for the playoffs. The Griffins finished the 2022-23 campaign in seventh place in the Central Division  standings for the second straight season, showing a 28-36-4-4 mark. But help is on the way for this once proud AHL franchise – in the form of top prospects Marco Kasper, Carter Mazur, Amadeus Lombardi and Sebastian Cossa to name a few. The emergence  of Elmer Soderblom last season, who shuffled back in forth between Detroit and Grand Rapids before suffering a season ending injury, also gave a glimpse into the future of  the 6-8 behemoth and the impact he can have in the NHL. Defenseman Simon Edvinsson, the number six overall selection in 2021 saw some late season action with  the Wings and looks to be a long term fit from the left side. Winger Jonatan Berggren also emerged last season after being called up to the big club and looks to be the type of playmaker the Wings so desperately need.
********
Graduating Players  
Simon Edvinsson  
The smooth skating defenseman got a taste of life in the NHL with a nine game call up  in the middle of March. The 2021 first round pick did not look out of place and  registered two goals with the team during that span. Edvinsson was limited to just nine NHL games. In the AHL with the Grand Rapids Griffins, he led all defensemen with 5–22-27 totals in 52 games. Unfortunately he did suffer a shoulder injury towards the end of his NHL stint  and underwent surgery in early May. The 6-6 rearguard is expected to make a full  recovery and could be ready for the start of training camp. The Wings may choose not to rush their top prospect as Edvinsson was severely limited in offseason workouts, but I would expect we see him in the lineup before year's end. He is a must add in all fantasy formats.
*
Jonatan Berggren  
The 2018 second round pick had a productive first season in the NHL and was named Red Wings rookie of the year. Playing in 67 games, Berggren ranked among the NHL's rookie leaders with 15 goals (seventh), 28 points (14th), five power play goals (tied-third), nine power  play points (tied-seventh) and a 15.3 shooting percentage (third). His shooting percentage was the highest of any Red Wings rookie since Henrik Zetterberg finished at a 16.3% in 2002-03. The  5-11 left winger showed flashes of his playmaking ability and projects to be a second or third line  asset for Detroit moving forward. His defensive game is a work in progress as he adjusts to the  North American ice. He has the potential to be a key contributor for the Wings this season and  definitely worth a roster stash in most dynasty leagues.
*
Risers  
Elmer Soderblom  
The 6-8 behemoth was an early season surprise earning a roster spot with the team right out of  training camp and even scored in his first game against Montreal. He played 21 games total in Detroit registering five goals and three assists, but injuries and trouble adjusting to the North American ice would leave him in the press box and he was ultimately sent to Grand Rapids to finish out the season in early January. Skating could be an issue for Soderblom at the NHL level and he will have to work at it to keep up in the NHL. The 2019 sixth round pick has the potential to be a force at that height. His hands are one of his key assets and really stand out for someone with that kind of size. He could also become the net front presence that the Wings have lacked since Tomas Holmstrom retired. He is a very intriguing prospect and also worth a late round stash in most leagues.
*
Carter Mazur 
There was no one in the organization whose stock rose more this past season than Mazur's. The former University of Denver prospect registered 22 goals and 15 assists in 40 games at the NCAA level. He signed his entry level contract with Detroit in March and was assigned to Grand Rapids where he netted three goals and three assists in six games. After impressing in the AHL, he represented the United States in the World Championship where he recorded four points in ten games, and left quite an impression with Detroit head coach Derek Lalonde who was an assistant on the team. The 2021 third round pick plays with an edge while also possessing  some scoring ability. It remains to be seen how that will translate to the NHL level, but he looks like a player you could slot in for a top six role. It may be difficult for him to make the opening  night roster, but do not be surprised if you see his name called up at some point this season. The Jackson, Michigan native could be a fantasy surprise in the next few years and is definitely worth an add in most dynasty league formats.
*
Sebastian Cossa  
The highly touted goaltending prospect went through some ups and downs in his first professional season. Cossa was sent down to Toledo of the ECHL after struggling in just three games with Grand Rapids. The 2021 first round pick found his groove with the Walleye, posting  a 26-16-4 record with a 2.56 goals-against average, a .913 save percentage, and four shutouts. Cossa was rewarded with ECHL Goaltender of the Month for March after posting a 6-1-1 record,  with a 1.73 GAA and a shutout. Cossa then posted a 5-2 record in the playoffs with a 2.31  goals-against average as the Walleye made a run to the conference finals. The 6-6 netminder should see the majority of starts with the Griffins this season as he continues his upward  trajectory. He does a tremendous job covering up pucks on loose rebounds and his hand eye coordination is exceptional. This is a pivotal year for Cossa but I do not see him playing in Detroit until 2024 at the earliest. Keep an eye on his development as he is someone you will want to  roster in all dynasty league formats once he gets the nod.
*
Marco Kasper  
The 2022 first round pick excelled in his second season with Rogle BK of the SHL, registering eight goals and 15 assists in 52 games, and he did this all at the tender age of 18. The gritty, physical center does not shy away from contact, as his 72 penalty minutes were the third-highest in the the league. Kasper got a one game showcase with the Wings – after Rogle's season ended – but he suffered a broken kneecap just ten minutes into his debut. Kasper still finished  the game. Detroit loves his toughness and it wouldn't be crazy if he made the opening night lineup, but I still think he starts the season off in Grand Rapids. I definitely see him getting in a  handful of games with the big club this season at some point. The two way center has offensive upside and will have value in leagues where hits and penalty minutes are rewarded. It  goes without saying he is must add in all dynasty leagues.
*
William Wallinder 
The 2020 second round pick made huge strides this past season in the SHL with Rogle, earning  the 2022-23 European Hockey Club's Young Player of the Year. "William Wallinder had a real  good year," Red Wings general manager Steve Yzerman said. "He's developed nicely over in  Sweden." The Red Wings defensive prospect registered seven goals and 19 assists in 50  games, which ranked 13th among defenseman. He was the highest scoring SHL player under  the age of 21. Wallinder is a big, puck-moving defenseman – the type most NHL teams crave –  but his defensive game is still a work in progress. His average ice time of 21:27 led his team  and was tenth overall across the entire league. The Wings organization signed him in March  and he ended up getting in one game with the Grand Rapids Griffins. "He's got a lot of work to do still, but he is a prospect," Yzerman said. "His skating has really  improved, as has his puck handling and his play. He was in a very good program in Rogle in Sweden. We've got Nik Kronwall and Nick Lidstrom close by watching him and working with him to the extent that they can. He's developed nicely. He's maturing as a young man as well, so we have optimism for him."
Expect Wallinder to play the majority of the 2023-2024 season in the AHL with the Griffins. He is a highly regarded prospect that could have some major fantasy value down the road, especially in multi-category leagues. The 20-year-old is most definitely worth a roster stash as his game  continues to evolve.
*
Fallers  
Taro Hirose  
While he led Grand Rapids in scoring, it may boil down to a numbers game in Detroit for the former NCAA free agent signing out of Michigan State. During the 2022-2023 season with the Griffins,  Hirose set career highs in games played (71), goals (16), 41 assists (41), and points (57). The undrafted left winger led the club in assists and points. While he has had stints in Detroit over the past five seasons, the three games he played this past season were the lowest NHL total of  his pro career. He has now played 60 games for the Wings, over the span of five seasons,  registering just four goals and 16 assists. At this point the 27 year old is nothing more than  organizational depth who can fill in when there's an injury pinch. He does not hold much fantasy  value as his playing time is severely limited.
**************
Organizational Depth Chart  
A combination of NHL readiness and upside
| | | |
| --- | --- | --- |
| Left Wing | Center | Right Wing |
| Carter Mazur | Marco Kasper | Elmer Soderblom |
| Dmitri Buchelnikov | Nate Danielson | Dylan James |
| Cross Hanas | Amadeus Lombardi | Taro Hirose |
| Dylan James | Alexandre Doucet | Chase Bradley |
| Kirill Tyutyayev | Red Savage | Maximilian Kilpinen |
| Tim Getting | Liam Dower Nilsson | Emmitt Finnie |
| Chase Bradley | Noah Dower Nilsson | |
| | |
| --- | --- |
| LD | RD |
| Simon Edvinsson | Axel Sandin Pellikka |
| Wiliam Wallinder | Antti Tuomisto |
| Albert Johansson | Anton Johansson |
| Eemil Viro | Andrew Gibson |
| Jared McIsaac | Brady Cleveland |
| Shai Buium | Jack Phelan |
Goalies
Sebastian Cossa
Trey Augustine
Jan Bednar
Carter Gylander
*******
Top 20 Fantasy Prospects  
This section is intended to paint a picture of the Detroit Red Wings' prospects whose current trajectory projects them making the most positive fantasy impact at the time that they reach the NHL. Arrival date and NHL certainty have been taken into consideration. However, a player's potential upside is the most important factor in determining this list.
Simon Edvinsson
Marco Kasper
Carter Mazur
Nate Danielson
Dmitri Buchelnikov
Sebastian Cossa
Axel-Sanin Pellikka
William Wallinder
Elmer Soderblom
Amadeus Lombardi
Alexandre Doucet
Albert Johansson
Trey Augustine
Anton Johansson
Cross Hanas
Dylan James
Antti Tuomisto
Noah Dower Nilsson
Theodor Niederbach
Kirill Tyutyayev 
****
Evan Sabourin
LATEST RADIO & DRAFTCASTS