July 32-in-32: Pittsburgh Penguins
Pat Quinn
2023-07-23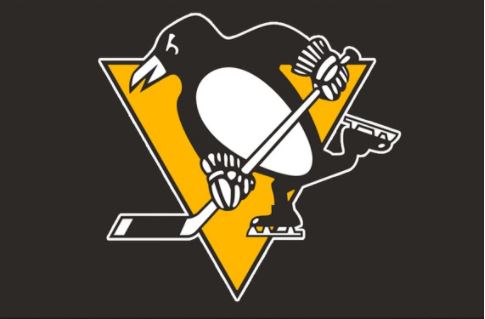 *****
The 32-in-32 Series is an annual event here at DobberProspects! Every day in July we will be bringing you a complete breakdown of a team's Draft, and insights into their off-season movements thus far. Following this up in August, we will dive into every team's prospect depth charts with fantasy insights and implications for the upcoming seasons. Check back often, because we plan on filling your hockey withdrawal needs all off-season long!
******
By: Tyler Ball
The Pittsburgh Penguins missed out on postseason play for the first time since 2005-06. The Penguins struggled defensively, lacked scoring punch beyond their big three up front of Evgeni Malkin, Sidney Crosby, and Jake Guentzel, and had abysmal goaltending thanks to Tristan Jarry being injured a majority of the year.
This led to significant organizational changes including the firing of general manager Ron Hextall and the hiring of Kyle Dubas who is coming off of a long tenure with the Toronto Maple Leafs. Reilly Smith was acquired from Vegas for a third-round pick in the 2024 NHL Draft. Ryan Graves was signed to a six-year contract with an AAV of $4,500,000 to shore up the defensive end of the ice. Jarry was also re-signed and will backstop the Pens for the next five years.
According to many sources around the league, the Penguins have also been firmly in the race to acquire Erik Karlsson. Kyle Dubas has come in and looked to maximize the competitive years that this core has left. Acquisitions to round out their depth and a splash like Karlsson could be exactly what this organization needs to leap back into title contention.
******
NHL Draft
Round 1, 14th Overall – Brayden Yager
Yager came into the 2023 NHL Draft cycle as a consensus top prospect for the draft. He went on to have what some scouts and others believed to be an underwhelming season compared to expectation. Yager finished the 2022-23 season with 78 points in 67 games. While this is not quite the jump in production that many expected it is still a great year for a draft eligible prospect.
Yager has an electric shot and shows good habits in transition. He is an above average skater with good speed and edge work. His playmaking shows flashes of being good but is inconsistent. Yager also tends to stick to the perimeter which could lead to him playing the wing as he transitions to higher levels down the line. 
Yager is the cream of the crop when it comes to forwards in the Penguins system currently. He projects as a top-six scoring forward who will put pucks in the back of the net at a good rate. He will return to the WHL where he will look to develop and push for a future roster spot.
**
Round 3, 91st Overall – Emil Pieniniemi
Pieniniemi spent his draft year playing for Karpat in the U20 Finnish league. He is a smooth-skating defenseman who prioritizes being sound in his own end while showing flashes of offense. He did struggle to put points up as he only amassed 13 points in 31 U20 games in Finland. In international competition, he also only managed one point in five games. He is at his best defending in transition using his skating and understanding of angling to stop the attacking team. He also uses his big frame to physically impose his will on opponents. With the puck, Pieniniemi makes good first passes and some flashes of deception. He projects as a middle-to-bottom pair defender who compliments a more offensive-leaning defenseman.
*
Round 5, 142nd Overall – Mikhail Ilyin
Ilyin spent the 2022-23 season split between the KHL and the MHL in Russia. He is a player who already excels at the smaller parts of the game such as forechecking and defensive play. Ilyin shows good processing with the puck finding good outlets to move the puck along while limiting turnovers. He does lack a true stand-out skill however as his skating, shooting, and hands are all a work in progress. If Ilyin can improve his power and top speed he could be a lot more of a dynamic player and prospect. Ilyin unlocking the offensive side of his game and producing at a higher rate when it comes to points would improve his projection immensely. In the meantime, it will be interesting to see how he develops playing in Russia for another season presumably in the KHL more often than the MHL.
*
Round 6, 174th Overall – Cooper Foster
Foster spent his draft year in the OHL playing with the Ottawa 67's. His game is centered around being a swiss army knife for whatever line he is on. He shows willingness and ability to play a good off-puck game and find soft ice. His skating is fine but not a stand-out skill at the moment. He spent much of the year in the bottom-six of a deep Ottawa 67's squad. Foster's 36 points in 63 OHL games in his draft year are worrying at first glance but this was his first full season in the OHL and he could be a late bloomer prospect in that regard. Foster shows good ability to be a complimentary player but will need to show more creation and play driving at the junior level to be a high-ceiling type player. He will head back to the OHL where he will look to be more of a play driver on a game-to-game basis.
*
Round 7, 217th Overall – Emil Jarventie
Jarventie is a player that many expected to be drafted much earlier than where he was selected in the 7th round by the Penguins. Jarventie is an undersized winger who uses his skating and shot to his advantage. He shows flashes of good offensive skill across the board and thrived the most at the U18 level against his peers. In professional hockey, Jarventie struggled a bit more although he did finish second in both games played and points for a draft-eligible player in Finland's second-tier league, Mestis. The difficulty in the projection for Jarventie is his game is very offensively centered with a lot of the defensive and detail parts of his game lacking. This brings on the possibility of Jarventie needing to play in a top-six role to get the most value out of him. He is the definition of a boom or bust prospect. If Jarventie can round out his game while still holding on to the skill he possesses a top nine scoring forward is the most likely outcome for him as of now.
*
Round 7, 223rd Overall – Kalle Kangas
Kangas is a big and physical defenseman who spent his draft year playing Jokerit's U20 team in Finland's top junior league. He is a physical, defense-first defenseman who will need to improve his skating. He has been categorized as tough to play against by many in the hockey world. Kangas possesses prototypical size at 6-4 and 200lbs. Offensively, Kangas is not outstanding, but is a good passer and will often make the simple but effective play with the puck. Most of Kangas' puck touches do come on the breakout or in transition as of now. To become a more well-rounded prospect Kangas will need to improve his skating and show better deception with the puck. For now, Kangas projects as a potential bottom-pair defender who brings physicality to a lineup. Kangas will play next season in Finland's second-tier league Mestis with Jokerit. 
*****
Off-Season Moves
Incoming 
Reilly Smith, trade from Vegas
Matt Nieto, signed a two-year contract
Noel Acciari, signed a three-year contract
Alex Nedeljkovic, signed a one-year contract
Ryan Graves, signed a six-year contract
Lars Eller, signed a two-year contract
Joona Koppanen, signed a two-year contract
Ryan Shea, signed a one-year contract
Magnus Hellberg, signed a one-year contract
Radim Zohorna, signed a one-year contract
Will Butcher, signed a one-year contract
Andreas Johnsson, signed a one-year contract
Vinny Hinostroza, signed a one-year contract
Reilly Smith and Ryan Graves headline the free agent class both should be staples in the top half of the Pittsburgh lineups and should get fantasy lineup consideration depending on the format. The rest of the Penguins free agent signings will look to fill the new-look bottom-six in Pittsburgh. Kyle Dubas prioritized finding players with playoff experience such as the aforementioned Smith and Graves along with Lars Eller. 
*
Outgoing
Brian Dumoulin, UFA, signed by Seattle
Jason Zucker, UFA, signed by Anaheim
Josh Archibald, UFA, signed by Tampa Bay
Drake Caggiula, UFA, signed by Edmonton
Ryan Poehling, UFA, signed by Philadelphia
Dmitry Kulikov, UFA, signed by Florida
Nick Bonino, UFA, signed by New York Rangers
Dustin Tokarski, UFA, signed by Buffalo
Danton Heinen, UFA, TBD
Filip Lindberg, RFA (Qualified), TPS (Finland)
Filip Hallander, RFA (Qualified), Timra (Sweden) for five years
Many of the players who moved on to their next team in the offseason were depth pieces in the Pittsburgh lineup many of which did not live up to expectation of fans and management. Of the outgoing players, Brian Dumoulin and Jason Zucker played the biggest role for the Penguins in 2022-23. While this is the case they were both still only depth pieces and have been upgraded in the eyes of many by the incoming crop of free agents.
Filip Lindberg signed overseas but Pittsburgh will retain his rights for the season as he was qualified as a restricted free agents. Filip Hallander will be 28 by the time his deal in Sweden expires and should be considered a UFA by then as NHL rights expire when a player is ~27.While their careers look to both be heading away from Pittsburgh the door is still open for an eventual return.
*
Re-Signed
Tristan Jarry re-signed a five-year contract
Alexander Nylander re-signed a one-year contract
Ty Smith re-signed a one-year contract
Jonathan Gruden re-signed a one-year contract
Valtteri Puustinen re-signed a one-year contract
Emil Pieniniemi signed a three-year entry-level contract
Tristan Jarry was a important story heading into the offseason as he went into free agency without having signed an extension. After testing the market for a bit Jarry returned to the Penguins on a five-year $26,875,000 dollar deal with an AAV of $5,375,000. 
Nylander, Smith, and Puustinen will all look to fight for roster spots as they all approach their mid twenties and are coming off successful AHL campaigns with Wilkes-Barre/Scranton. 
*
The Erik Karlsson Pursuit
Erik Karlsson's name has been in the headlines all throughout the offseason. The 33-year-old defenseman has been dangled by the rebuilding San Jose Sharks as trade bait. Karlsson is coming off an incredible year where he put up 101 points in 82 games and won the Norris Trophy as the NHL's top defenseman.
One of the teams that has consistently been in the mix for the defenseman has been the Penguins. Karlsson would add some much needed insurance in the scoring department on the back end along with Kris Letang. However, what he provides in offensive production he may also give up in his own end. While Karlsson is at the latter end of his career he does fit in with the current core's timeline to win. 
If Pittsburgh feels they can find a parter to shore up some of Karlsson's defensive short comings he could be an excellent addition to the completely revamped defensive core built by Kyle Dubas. Another thing to keep an eye on in a potential Karlsson deal is how much of an already shallow prospect pool will be cleaned out in return for Karlsson.
*
Development Camp
The Penguins development camp took place from July 1st to July 3rd. All of the players from the 2023 draft class were in attendance other than Mikhail Ilyin who was already ramping up for the season with his club team Severstal Cherepovets in Russia. Of the 2023 class Brayden Yager was the center of attention throughout development camp.
Owen Pickering and Luke Devlin were both standouts from 2022 class at camp. Pickering the 21st pick from 2022 took on a leadership role mentoring Yager throughout the week. Devlin showed his ability to use his size at several points throughout camp.
Daniel Laatsch, 2021 7th round pick, stood out defensively throughout the week and will look to parlay his good development camp into a strong junior year at the University of Wisconsin.
In the team scrimmage to end development camp Team Stevens took home the championship on an overtime goal from Tristan Broz.
The Penguins organization also recently announced they will be attending the annual Prospects Challenge held by the Buffalo Sabres in Buffalo, New York from September 15th to the 18th.
******
Thanks for reading! Follow me on Twitter @TylerBall497 for more Pittsburgh Penguins content throughout the year. 
LATEST RADIO & DRAFTCASTS