July 32-in-32: Columbus Blue Jackets
Josh Rosa
2023-07-09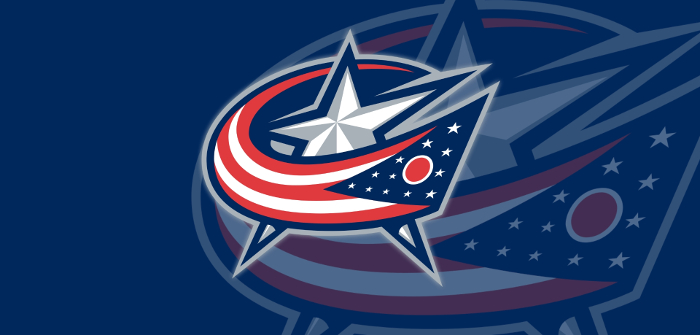 ***
The 32-in-32 Series is an annual event here at DobberProspects! Every day in July we will be bringing you a complete breakdown of a team's Draft, and insights into their off-season movements thus far. Following this up in August, we will dive into every team's prospect depth chart with fantasy insights and implications for the upcoming seasons. Check back often, because we plan on filling your hockey withdrawal needs all off-season long!
***
It was an offseason to remember for the Blue Jackets this year. After a terrible season marred with underperforming and injured players, GM Jarmo Kekalainen has proven he is looking for big forward steps from this team, especially with the hiring of new head coach Mike Babcock. 
The other two big acquisitions of the offseason were defenders Damon Severson from New Jersey and Ivan Provorov from Philadelphia. Thanks to those moves and a deep defensive prospect pool, it allowed Columbus to make some swings on offensive upside at the draft. That they did, with some possible home run swings, in what was all-in-all a fantastic draft for the Blue Jackets. 
***********
Draft Recap 
1st Round, 3rd Overall – Adam Fantilli, C
All Columbus Blue Jackets fans were giddy as the Columbus crew came up to the podium for the 3rd overall pick after the Anaheim Ducks took Leo Carlsson 2nd overall. Fantilli is the center prospect the Blue Jackets have been looking for since Dubois before him. He is big, fast, skilled, is a natural leader, and projects to be that 1C the Blue Jackets have wanted since the days of Ryan Johansen. The perfect fit for a team looking to revamp the center position. 
*
Round 2, 34th Overall – Gavin Brindley, RW
Brindley is the first of multiple draft picks for Columbus that can be defined as "small but very skilled" and he might be the best of them in this entire draft. A teammate of Adam Fantilli in Michigan, Brindley makes everyone on his line better but also has the skill to create offense on his own. His size is a bit of a question, but he has the strength and grit to hold his own without being a pest. He is a few years out from the big league, is an extremely exciting prospect, and could potentially be a steal in the second round. 
*
Round 3, 66th Overall – William Whitelaw, C
A small but skilled triple threat player that is a fantastic swing on upside in the third round. Whitelaw was ranked by some as a first round talent, and Columbus has the depth and development staff to get the most out of him. Whitelaw is tenacious, physical, a great forechecker and has a nose for the net. His shot is not the best and his defensive and transition game needs work, but do not count him out. He has improved throughout this season, which is great signs for his development to come. 
*
Round 4, 98th Overall – Andrew Strathmann, D
Strathmann is the first defender Columbus took in the draft. He loves to be active in the offensive zone, which is nerve racking if you do not know when to pinch and when to hold back. He does not have elite offensive skills to compliment his risky playstyle yet, but the right development and a good partner might make something out of Strathmann. 
*
Round 4, 114th Overall – Luca Pinelli , C
Stop me if you have heard this one before, but Luca Pinelli (younger brother of LA Kings prospect Francesco Pinelli) is a small but smart and skilled forward, who has crept into some people's first round rankings throughout this draft year. Pinelli is undersized, standing at 5-9 and 168 lbs, but he is a fantastic passer with great vision. Pinelli needs to make those decisions and reads a hair faster mid game to reach his potential, which could still be hampered by his stature. For a 4th round pick, this is a fantastic swing for upside. 
*
Round 5, 156th Overall – Melvin Strahl, G
Melvin Strahl is the obligatory late round goalie pick that is a favorite for a lot of NHL teams. I cannot pretend to know a lot of scouting goalies, but Strahl has a projectable 6-3 frame and decent numbers in Sweden. It is possible he develops but it is tough to tell at this point. 
Round 7, 194th Overall – Oiva Keskinen, C
Besides having a unique first name in the draft, Oiva Keskinen has a good 6-0 frame and put up good numbers in Finland this year. It will be a long road to the NHL for Keskinen, but not impossible for someone his size and skill. 
*
Round 7, 224th Overall (LAST PICK) – Tyler Peddle, C/LW
Columbus made a splash, trading their 7th round pick next year to Vegas for the last pick in the draft and a beautiful moment for Tyler Peddle and his family present for the draft. But Peddle is not just a nice story. He has a really good shot, and is smart enough to get into good areas to make use of it. He can read the defensive game well too, but does not have the best skating ability and struggles physically, but with the right development, Peddle could potentially be a late late round gem. 
***
All in all, this was a fantastic offseason for the Blue Jackets. They traded away draft picks this year used to select Oliver Bonk and Aydar Suniev, two good prospects, but Kekalainen has made it clear that the timeline has moved a step forward, and Provorov and Severson fit that timeline well. They also signed Trey Fix-Wolansky, who had an incredible year in Cleveland, who deserves to get an extended shot in the NHL this year.
***
The Off Season
Offseason Additions
Ivan Provorov – It was a confusing three-team trade between Columbus, Philadelphia and Los Angeles, which ultimately ended with Columbus picking up Ivan Provorov, Philadelphia gets a lot of picks and players, and L.A. took on 30% of Provorov's $6.75 million for two more years. Avoiding the political side of Provorov, he should slide in nicely as a cheaper Vladislav Gavrikov, who was sold at the deadline to the Kings. 
The retained salary helps this deal for the Blue Jackets, but Provorov should help give some experience to a young defensive core, and allow prospects like David Jiricek to play in a more sheltered and appropriate role. 
It is worth a note that the first round draft pick Philadelphia received from Columbus in this deal was used to select Oliver Bonk. Bonk is a good defensive prospect, but it is clear that Columbus intends to quicken this rebuild, and Provorov fits that timeline better than Bonk.
Damon Severson – The other big acquisition for the Blue Jackets this offseason was a trade and sign for the New Jersey Devils defender Damon Severson for a third round pick. Severson was promptly signed to a massive eight-year $50 million contract with a full no-trade clause in the first four years, and a modified no-trade clause in the last four. 
Severson was acquired for cheap, but his contract is not, and will also take him deep into his thirties, which is worrying but the early years of the contract should be fine value. This is another move to help develop and shelter the young defenders while also instantly upgrading the blueline. But the true verdict of this signing will come in the future, when Severson is making $6.25 million against the cap each year.
******
Offseason Subtractions
Justin Richards (F), Gavin Bayreuther (D), Lane Pederson (F), Joona Luoto (F), Jon Gillies (G), Michael Hutchinson (G) – There is not a whole lot to say about the group that is departing from the Blue Jackets this year. Justin Richards is an undrafted depth AHL forward, Lane Pederson was a waiver pickup who never really stuck and Joona Luoto is an older, undrafted player that has struggled to stay up in the NHL.
The decision to not resign goalies Hutchinson and Gillies indicates that the team is comfortable running with the tandem of Elvis Merzlikins and Daniil Tarasov. Bayreuther is the biggest name of the group, having played over 100 NHL games, but with the revamping and additions to the blueline likely left Bayreuther as the odd one out.
******
Offseason Signings
Josh Dunne (F), Mathieu Olivier (F), Carson Meyer (F), Trey Fix-Wolansky (F), Marcus Bjork (D) – Resigning Matheiu Olivier for a relatively cheap and safe 2 year contract brings that grit and sandpaper that he brought to the team since coming over from Nashville. 
The other biggest name in this group is Trey Fix-Wolansky. The former 7th round pick in 2018, Fix-Wolansky had a season to remember in the AHL with the Cleveland Monsters, scoring at over a point-per-game. He is someone that could look at an extended NHL look this year. 
*****
That was our look at the offseason acquisitions, subtractions and draft for the Columbus Blue Jackets, all in all a very good offseason. Next month, we will be taking a deep dive into the deepest prospect pool in the league, so be sure to check that out!
For more Columbus Blue Jackets update follow me on Twitter @RosaOther
Joshua Rosa
LATEST RADIO & DRAFTCASTS