KHL Update: February
Jordan Harris
2023-02-14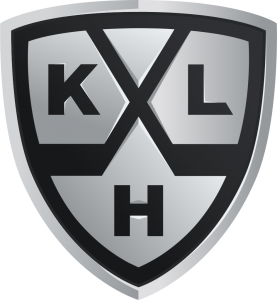 Jordan Harris
It's been an exciting start to the new calendar year in the KHL with many noteworthy team and individual performances, both good and bad. SKA St. Petersburg, and their powerhouse squad, remain atop the standings by a wide margin (11 points), while HK Sochi finally snapped a miserable 21-game losing streak that started in mid-November lasting until mid-January. Mentioning these two teams is a bit of foreshadowing for some key players featured in this KHL report.
Alexander Nikishin – Ever since SKA St. Petersburg pulled off a blockbuster trade to acquire Nikishin from Spartak Moskva, the spotlight has been on Nikishin, and he hasn't disappointed. The 6-4 216lb behemoth defenseman has been a revelation for SKA St. Petersburg in all facets of the game, but his ability to produce offense at an unheard-of rate is what is so special. How special is Nikishin's point production this season? Earlier in February, Nikishin set the KHL single season points record for a Russian-born defenseman. Currently he sits tied for eighth in league scoring with 50 points (10 goals and 40 assists) in 61 games played.
What makes Nikishin one of the best defensemen in the world not currently in the NHL? Nikishin's blend of size, strength, and skating combined with improved offensive instincts and a bomb of a shot, make him a dominant player in one of the world's top professional league. He's a player who logs a lot of ice time as SKA St. Petersburg's number one defenseman and top power play quarterback. He sees the ice well, sets players up, and is not afraid to step up and wire a shot past the opposing goalie.
Fortunately for KHL fans, and unfortunately for Carolina Hurricanes fans, Nikishin is under contract until the completion of the 2024-25 season, as he extended this past summer.
Matvei Michkov – Can we go more than a few minutes of talking Russian hockey without mentioning Matvei Michkov? Probably not, but he finds himself in a very unique situation and is thriving in it. Back near the end of December, SKA St. Petersburg announced they had loaned 2023 NHL Draft prospect, Matvei Michkov, to HK Sochi, the worst team in the KHL by quite some margin. The loan couldn't have come at a better time for Michkov as he had not been challenged much at the VHL level, but hadn't been able to break into the stacked SKA KHL lineup. The loan would presumably give Michkov the best of both worlds – the opportunity to get consistent, meaningful minutes, and to play in a challenging league like the KHL.
Unfortunately for Michkov, Sochi has had a dreadful season, and was part-way through their eventual 21 game losing streak when he joined the team. Michkov's arrival did not lead to immediate success for Sochi, who continued to pile up losses long after Michkov entered the lineup. Finally, after two full months of losing, Sochi managed to sneak out a win against Metallurg Magnitogorsk in a game Sochi was thoroughly outplayed in.
Throughout Michkov's journey in Sochi, he's shown the tantalizing skill we all know and love. He's making the most of top-6 minutes (and recently top line minutes) while playing on the team's top power play unit. Michkov has had a handful of very strong games, including an excellent performance against SKA St. Petersburg, the team who loaned him out. Michkov was buzzing all over the ice and scored a goal to tie the game late in the second period before SKA took the game over in the third. After scoring against his "former" club, you could tell that goal meant something to Michkov as his tugged on his jersey right in front of the fans. Perhaps he'll join SKA for the playoffs once Sochi's season in finished?
Another really impressive game from Michkov was more recently vs. Kunlan Red Star. Michkov had a three-point night with a goal and two helpers. One of his assists was a nice cross ice pass to set up a teammate, and his goal was a snipe coming from down the wing on the left side of the ice. Michkov sits with an impressive 13 points in 21 KHL games with Sochi. Overall, it's clear Michkov is making the most of his situation and not letting the loan tank his confidence.
CSKA Moscow – The defending Gagarin Cup champions, have enjoyed a nice ride once again this year. In some instances, they've been able to avoid shootouts by pulling their goalie in 3-on-3 overtime once they control possession of the puck. This tactic, which has been made famous by hockey hall of famer and now CSKA Head Coach, Sergei Fedorov, effectively gives CSKA a 4-on-3 man advantage. Fedorov's club has secured extra points with a few overtime wins while pulling this trick off, including going as far as trying it (and succeeding) in back-to-back games right around the new year.
This tactic seems to really only be popular in Russia and probably won't make its way to North America anytime soon due to the NHL's rule on goalie pulls in overtime. In the NHL, if a team pulls their goalie in situations other than a delayed power play, and get scored on, they do forgo the single overtime point they would have gotten had they been scored on with their goalie in net. For this rule alone, the overtime goalie pull play is almost certainly not going to be tried in the NHL.
It'll be exciting to see how the rest of the KHL season shapes up with fewer than 10 games remaining for most teams. Stay tuned next month for some more KHL coverage.
Jordan Harris
LATEST RADIO & DRAFTCASTS