OHL Update: November
Peter Harling
2022-11-28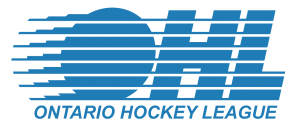 The OHL season is now a third of the way through and the cream is starting to rise to the top in both individual stats and team standings. Let's take a look at who is standing out and getting the attention of fantasy owners.
Ty Voit, C/LW – Sarnia Sting (Toronto Maple Leafs)
Even though the Pittsburgh native does not play for the Soo Greyhounds, the Leafs drafted him in the 2021 draft after playing in zero games due to the pandemic. Voit had a breakout D+1 season racking up 80 points in 67 games with Sarnia. This year he is on pace to eclipse that total with 113 points. Voit is a savy playmaker with 34 assists through 24 games and only six goals. He is also an undersized player standing at 5-9 and only 150 pounds. Toronto is not shy to add diminutive players as Denis Malgin and Semyon der-Arguchintsev are similar size.
Currently Voit leads the NHL in points with 40, driven by his league leading 34 assists. The second overall scorer in the OHL has 35 points. Voit is widely available in fantasy leagues as he is only 4% Fantrax owned. He will turn pro next season and is already signed to his ELC. He may not offer much in bangers leagues as his peripheral stats are non-existent, but you know he will score points and lots and lots of assists if he plays in the NHL in a few years.
Ethan Cardwell, C -Barrie Colts (San Jose Sharks)
Voit may lead the OHL in scoring, but Cards is first overall in points per game 1.73 just ahead of Voit at 1.67. Cardwell has played only 15 games for the Colts this season but has scored 11 goals and 15 assists for 26 points.
Cardwell was selected by the Sharks in 2021 with the 121st pick in round four. He had a long audition at training camp in San Jose this fall but remains unsigned and was returned to the OHL for his overage year. The 20-year-old is only 1% Fantrax owned, he will turn pro full time next year in the AHL and try to transition his offensive confidence at a higher level. In deep leagues he is worth stashing, but like Voit don't count on any peripheral stats.
Fun fact, Ethan Cardwell hosts his own hockey podcast, check it out here Showbound
Francesco Arcuri, C/RW – Kingston Frontenacs (Dallas Stars)
The OHL leading goal scorer is Dallas Stars prospect Francesco Arcuri. With the Frontenacs roster graduating Shane Wright, Zayde Wisdom, Martin Chromiak, and Lucas Edmonds last year, Arcuri is on an island in Kingston. He has not had a problem scoring goals, his release is NHL ready. He gets plenty of wood on his shot, the release is quick and accurate. He excels at finding soft ice. The 19-year-old has 22 goals through his first 24 games and is on pace for a 62 goal, 85-point season. In his final year of junior, he is a prime candidate to be traded to a contender in return to help bolster Kingston's roster for its Memorial Cup bid in 2024. Arcuri is only 2% Fantrax owned, but his NHL upside IMO is questionable as avoids physical play and is passive in the defensive zone.
Pavel Mintyukov, D – Saginaw Spirit (Anaheim Ducks)
The OHL defenseman leading scorer is Mintyukov, and it's not even close. Mintyukov is second overall in league scoring with 35 points through 24 games. The next highest scoring defender is 20th overall Ty Nelson with 27 points. His Fantrax ownership is much higher at 25% as a top pick from the 2022 draft. He has a year of junior remaining after this and could be a lock for the Memorial Cup if Saginaw wins the bid to host in 2024.
On the move
Some prominent prospects are changing teams in the OHL. Brennan Othmann was traded from the Flint Firebirds to the Peterborough Petes in what I thought was for a below market value return. The Petes add a New York Rangers first round pick from 2021. The Scarborough native scored 11 goals and 24 points in 16 games as Flints Captain this year, his final year in junior. Since the deal he has only one goal and seven points in six games with the Petes. Othmann has good size, plays a physical game but is a shooter. The left winger has a quick and heavy shot with a deceptive release. For a young player he also has a variety of shots in his arsenal. Othmann was a teammate of Shane Wright from back in their days with the Don Mills Flyers and they remain good friends. If Wright is assigned back to the OHL, I would bet good money Peterborough would be interested in acquiring Wright from Kingston.
For more on Shane Wright trade scenarios, check out the latest episode of DobberProspects Radio Podcast
Sasha Pastujov is also on the move heading from the Guelph Storm to the Sarnia Sting. Drafted by the Anaheim Ducks in the third round, 66th overall in 2021, he played his D+1 year as an OHL rookie scoring 34 goals and 76 points in 65 games. Pastujov is on pace for an 87 point campaign and is currently 11% Fantrax owned.
A skilled goal scorer, Pastujov has a good probability of playing in the NHL with a high offensive upside.
Josh Bloom started his senior year as the Captain of the Saginaw Spirit but is now a member of the North Bay Battalion. The Buffalo Sabres prospect was selected in 2021 95th overall in the third round. He is a solid two-way player and seeing his offensive upside continue to mature. His breakout was last year with 61 points in 67 games. His first 19 games in Saginaw saw him score seven goals and 16 points, and that production has improved to seven points in six games with the Battalion. Bloom is 2% Fantrax owned. He may not have the highest offensive upside of the players mentioned in this article, but his probability to make the NHL may be close to the top of the list. Put him on your watch list.
LATEST RADIO & DRAFTCASTS