August 32-in-32: Dallas Stars
Aaron Itovitch
2022-08-10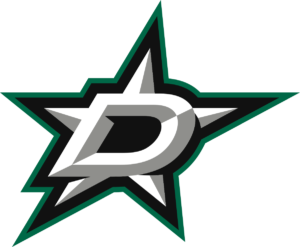 The 32-in-32 Series is an annual event here at DobberProspects! Every day in August we will bring you a complete breakdown of a team's Draft, and insights into their off-season movements thus far. Following this up in September, we will dive into every team's prospect depth charts with fantasy insights and implications for the
upcoming seasons. Check back often, because we plan on filling your hockey withdrawal needs all off-season long!
It's easy to say that the Dallas Stars are in an identity crisis. Two seasons removed from a bubble run that brought them to the Stanley Cup Finals, the Stars seem to have no clear direction. That 2020 team was led mostly by veterans: gritty captain Jamie Benn, star forward Tyler Seguin, and dependable offensive-defenseman John Klingberg were forced to be reckoned with, while young star defender Miro Heiskanen equally played a big role. With Kazakhstan-born dynamo Anton Khudobin between the pipes, that Stars team could have gone all the way, and probably would have if they weren't facing the modern dynasty Tampa Bay Lightning. 
If we do a "where are they now" segment for that cup team, the outlook is bleak – both Seguin and Benn have regressed significantly, Klingberg is the newest member of the Anaheim Ducks, and Khudobin is destined for another season in the minors, barring retirement.
This is where the identity crisis comes into play. Tyler Seguin and Jamie Benn are no longer the heart and soul of this team, but they combine for $19,350,000 in cap space or about 23.5% of the 2022-23 cap-ceiling of $82,500,000. 
On paper, the Stars seem set to contend long-term. Young stars Jason Robertson and Roope Hintz combine with veteran Joe Pavelski to be one of the most dynamic and imposing lines in hockey. Their first two picks in the 2021 draft, where they selected 23rd (Wyatt Johnston) and 47th overall (Logan Stankoven), combined to win both the OHL and WHL MVP awards, and they also have of the NHL's premier young goaltenders in Jake Oettinger.
 The problem? With Jamie Benn and Tyler Seguin taking up nearly a quarter of the cap, keeping the future core members of the Dallas Stars won't be easy.
Barely making the playoffs this past season, Dallas fought hard in a seven-game series against the western-conference-winning Calgary Flames. Goaltender Jake Oettinger put up a .954 save percentage, along with a 1.81 goals-against-average to get Dallas within one goal of the second round. Ultimately, the team fell short, but Oettinger established himself further as a future star in this league. Entering his tenth season as general manager, Jim Nill has made it clear that he is ready to make some big moves. With former coach Rick Bowness leaving, Nill opted to bring in former Vegas coach Pete DeBoer. Nill equally added a big-ticket free agent in breakout star Mason Marchment. On the trade front, Dallas has been quiet, however, with the loss of John Klingberg, Dallas could very likely be looking to make a splash to acquire a right-handed top-four defenseman.
Dallas currently has just under $11.5 million in cap space. Needing to re-sign Jake Oettinger and Jason Robertson, this will be a very tight squeeze. They equally have young centerman, Roope Hintz, on an expiring deal this upcoming year.
This isn't the team that made it to the Stanley Cup Finals, although if Jim Nill continues to have superb draft success, Dallas could be closer t