August 32-in-32: Dallas Stars
Aaron Itovitch
2022-08-10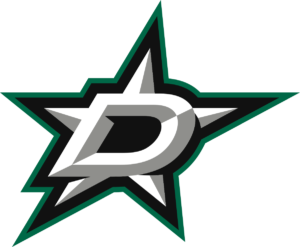 The 32-in-32 Series is an annual event here at DobberProspects! Every day in August we will bring you a complete breakdown of a team's Draft, and insights into their off-season movements thus far. Following this up in September, we will dive into every team's prospect depth charts with fantasy insights and implications for the
upcoming seasons. Check back often, because we plan on filling your hockey withdrawal needs all off-season long!
It's easy to say that the Dallas Stars are in an identity crisis. Two seasons removed from a bubble run that brought them to the Stanley Cup Finals, the Stars seem to have no clear direction. That 2020 team was led mostly by veterans: gritty captain Jamie Benn, star forward Tyler Seguin, and dependable offensive-defenseman John Klingberg were forced to be reckoned with, while young star defender Miro Heiskanen equally played a big role. With Kazakhstan-born dynamo Anton Khudobin between the pipes, that Stars team could have gone all the way, and probably would have if they weren't facing the modern dynasty Tampa Bay Lightning. 
If we do a "where are they now" segment for that cup team, the outlook is bleak – both Seguin and Benn have regressed significantly, Klingberg is the newest member of the Anaheim Ducks, and Khudobin is destined for another season in the minors, barring retirement.
This is where the identity crisis comes into play. Tyler Seguin and Jamie Benn are no longer the heart and soul of this team, but they combine for $19,350,000 in cap space or about 23.5% of the 2022-23 cap-ceiling of $82,500,000. 
On paper, the Stars seem set to contend long-term. Young stars Jason Robertson and Roope Hintz combine with veteran Joe Pavelski to be one of the most dynamic and imposing lines in hockey. Their first two picks in the 2021 draft, where they selected 23rd (Wyatt Johnston) and 47th overall (Logan Stankoven), combined to win both the OHL and WHL MVP awards, and they also have of the NHL's premier young goaltenders in Jake Oettinger.
 The problem? With Jamie Benn and Tyler Seguin taking up nearly a quarter of the cap, keeping the future core members of the Dallas Stars won't be easy.
Barely making the playoffs this past season, Dallas fought hard in a seven-game series against the western-conference-winning Calgary Flames. Goaltender Jake Oettinger put up a .954 save percentage, along with a 1.81 goals-against-average to get Dallas within one goal of the second round. Ultimately, the team fell short, but Oettinger established himself further as a future star in this league. Entering his tenth season as general manager, Jim Nill has made it clear that he is ready to make some big moves. With former coach Rick Bowness leaving, Nill opted to bring in former Vegas coach Pete DeBoer. Nill equally added a big-ticket free agent in breakout star Mason Marchment. On the trade front, Dallas has been quiet, however, with the loss of John Klingberg, Dallas could very likely be looking to make a splash to acquire a right-handed top-four defenseman.
Dallas currently has just under $11.5 million in cap space. Needing to re-sign Jake Oettinger and Jason Robertson, this will be a very tight squeeze. They equally have young centerman, Roope Hintz, on an expiring deal this upcoming year.
This isn't the team that made it to the Stanley Cup Finals, although if Jim Nill continues to have superb draft success, Dallas could be closer to contention than most people think.
The Draft
After a 2021 draft where Dallas made bets on high-upside forwards (most notably Wyatt Johnston and Logan Stankoven), the Stars opted to go after high-upside defensemen in 2022. 
Taking big risks have paid off in spades for them thus far. After a wildly successful 2017 draft, where they selected the three most important pieces of their future core, Miro Heiskanen (3rd overall), Jake Oettinger (25th overall), and Jason Robertson (37th overall), they opted to play it safe in both 2018 and 2019. With this strategy proving ineffective, Jim Nill returned to his betting ways. 2020 prospects Mavrik Bourque (30th overall), and Antonio Stranges (123rd overall) have both significantly outplayed their draft slot, and the aforementioned 2021 draft appears less than a year later to already be a slam dunk.
First Round, 18th Overall – Lian Bichsel, LD
Speaking of big risks, Bichsel is very, very big. At 6-foot-5 and about 220 pounds, Bichsel's physical prowess is undeniable; however, it is far from the only facet of his game. Bichsel's size doesn't limit his skating prowess, and he is impressively mobile and agile for an athlete of his size. He equally plays an intriguingly intelligent game, that, while being centered around physicality, is calculated and consistent. Beyond the stature of a man, he has the mindset of a professional player. Having played with men as early as 16, Bichsel plays a confident game that allows him to drive play when needed, although he has enough hockey sense to know when he needs to play a complementary role. 
Bichsel instantly becomes Dallas' most exciting defensive prospect, passing a fellow 18th overall pick (2019), Thomas Harley – whose development has stalled a bit. He isn't the most refined yet, but he has all the tools to become a high-impact top-four player.
The offensive aspects of his game are much more limited now, playing fewer minutes with Leksands of the SHL than he's used to, however, he possesses a heavy shot that could grow into an important aspect of his North American game. 
If all goes right, Bichsel could become a legitimate top-pairing option for Dallas, with his high-octane game being a great fit in today's NHL. Currently unsigned, it is expected that he will remain in Europe for at least one more season, before crossing the pond to get some North American experience.
Second Round, 50th Overall – Christian Kyrou, RD
Despite playing a different position, Kyrou plays a very similar game to that of his brother, Jordan. The mobile and sneaky game that has made Jordan so successful as a forward, has made Christian successful as a defenseman. After an incredibly successful season in the OHL, Kyrou shot up draft lists – all the way up to 50th overall. His game needs to be refined significantly, in both the mental and physical aspects, but he has clear top-four upside. In Dallas' weak defensive prospect pool, Kyrou is immediately top-five, if not a top-three prospect in the system, and is a fantastic value add for the late second round.
Third Round, 83rd Overall – George Fegaras, LD
Out of the OJHL, Fegaras was an offensive force in his draft year. For Dallas, Fegaras is another bet on upside, as he comes without the major junior experience expected out of most third-round prospects, however, that experience will come next year, as he joins Muskegon of the USHL. Fegaras is equally committed to play with Cornell in the NCAA for the 2023-24 season. If his progression continues linearly, Fegaras could turn into a premier offensive defenseman – continuing Dallas' trend of an offensively-minded blue-line.
Fourth Round, 115th Overall – Gavin White, RD
Yet another offensive defenseman drafted by Dallas this year, White was incredibly productive on a loaded Hamilton team in the OHL. At 5-11 and 161 pounds, White has a lot of room to grow physically, however, he has a lot of the tools to turn into a competent NHL defenseman.
Fifth Round, 147th Overall – Maxim Mayorov,  G
A 6-foot-6 behemoth, Mayorov was stellar in the MHL this past season. For such a large frame, he is incredibly agile and athletic and shows shades of Stars goalie Jake Oettinger. He has some issues with positional awareness, sometimes straying too far away from his net, however, his speed allows him to reposition quickly. He is equally phenomenal in controlling rebounds, as his frame allows him to cover a large section of the net. Dallas selecting Mayorov in the fifth round was a little off the board, however, there is clear upside to this pick.
Sixth Round, 179th Overall – Matthew Seminoff, RW
With their final selection in the 2022 draft, Dallas selected forward Matthew Seminoff from Kamloops of the WHL. Coming back from Covid, Seminoff absolutely broke out, putting up 57 points in 64 games. All reports point toward his outstanding dedication to the sport, and his leadership qualities, making Seminoff a prime candidate to become a fan-favorite forward. 
The Off-Season
While they weren't big players in free agency, the Stars did manage to add two NHL players in Mason Marchment and Colin Miller.
Marchment will wear #27 in honor of his late father Bryan, who passed in early July.
Re-signing Robertson and Oettinger will be priority one for the remainder of the off-season. The NHL appears to be shifting towards long-term, big-money deals for young players (note Jack Hughes: 8×8, Nick Suzuki: 8 x 7.875, Josh Norris: 8 x 7.9, and Robert Thomas: 8 x 8.125), and it's entirely possible that Jim Nill opts to lock up the 23-year-old, who scored 41 goals and 79 points in 74 games this past season. Robertson may have not even reached his full potential yet, and could realistically grow even further into a 50-plus goal, and 100-plus point-scorer. 
Jake Oettinger has proven himself immensely over the past season. He is poised to take on a bigger starting role this upcoming season, and with the goalie market exploding, it is reasonable to expect that he will receive a very healthy salary in exchange for his exceptional play. There aren't many players like Oettinger; only 23, and already a top goalie in the league, and with free agent goalies Jack Campbell and Darcy Kuemper both earning 5-million dollar deals at 30 years old, Oettinger's salary could be even higher. 
This is where cap issues come into play: Dallas currently has under $11.5-million in cap space, which won't be sufficient to sign both Robertson and Oettinger long-term; barring a move to clear space. If they could find a way to move a relatively inconsequential player like Radek Faksa ($3.25 million), that could be the difference between another 8 years with this core, or just walking their players closer toward free agency.
Incoming:
Main Roster: Mason Marchment (LW/RW), Colin Miller (D)
System: Riley Barber (RW), Will Butcher (D)
Outgoing:
John Klingberg (D) – Anaheim, Vladislav Namestikov (C) – Tampa Bay, Alexander Radulov (RW) – KHL, Braden Holtby (G) – UFA
Re-Signed:
Denis Gurianov (LW), Alexander Petrovic (D), Nicholas Caamano (LW), Fredrik Karlstrom (RW), Joseph Cecconi (D), Ryan Shea (D), Riley Tufte (LW), Scott Wedgewood (G), Marian Studenic (LW), Ben Gleason (D)
In next month's 32-in-32 Series we will be diving into updated organizational depth charts to identify the prospect risers, fallers, and projected roles for the 2022-23 campaign. 
Thanks for reading. Follow me @itovitch for more Dallas Stars news!
LATEST RADIO & DRAFTCASTS