Prospect Ramblings: Draft Lotto Results, Lundell and Lindberg
Pat Quinn
2021-06-03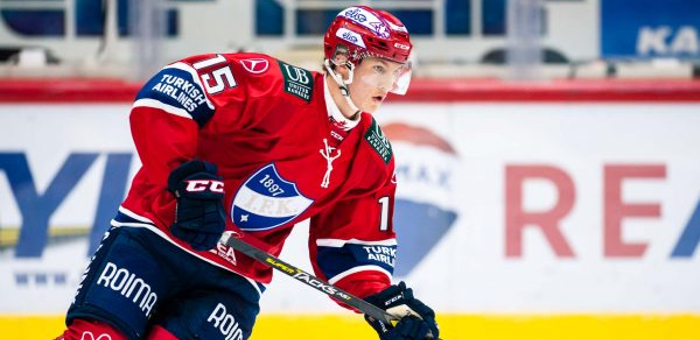 Welcome to the Thursday Prospect Ramblings. Guess what happened last night? If you tuned in at 5pm mountain time and waited 20 minutes you were able to watch the lottery unfold. Unfortunately, it was not as excited as everyone hoped for with no movements from picks 4-16, and no we did not get one to five redraws like I had originally hoped (you would think once would be crazy but peak NHL randomness would have Arizona's pick win at least three times!). There was movement within the top three though.
I have not worked a ton on my ranking this year because of life being far too busy and I have not been able to watch many players as much as I would like, as a results the rankings would be not as great as I would want them. My take though is that #1 overall this year is not as exciting as the previous years as there is no real clear cut (or franchise changing) player(s). There are a few really good prospects (1-8), it dips to being good prospects (9-20) then about above-average to average prospects from around picks 21 to 70, but because of NHL GMs a few really good players (aka overseas players) may slip because of limited viewings. The top players to watch for the draft are (in no particular order):
Matthew Beniers (C)
William Eklund (C/LW)
Fabian Lysell (RW)
Mason McTavish (C)
Jesper Wallstedt (G) – I never advocate for taking a goalie above 20 but a draft like this should have JW in the top 15
Luke Hughes (D)
Brandt Clarke (D)
Owen Power (D)
Simon Edvinsson (D)
My personal preference would probably be William Eklund and if I had #1 I would probably choose him in a keeper draft.
I am interested to see where Aatu Raty winds up in the draft. Was the consensus #1 a few years ago and now is a middling pick. I think there is a good top six forward there still but I may be living in nostalgia.
Also, it will be fun to see how far Logan Stankoven falls and then makes said GMs that skipped him after picks 10-12 look silly.
With no Arizona pick the draft became:
15. New York Rangers