Prospect Ramblings: 2016 Draftees
Pat Quinn
2021-05-20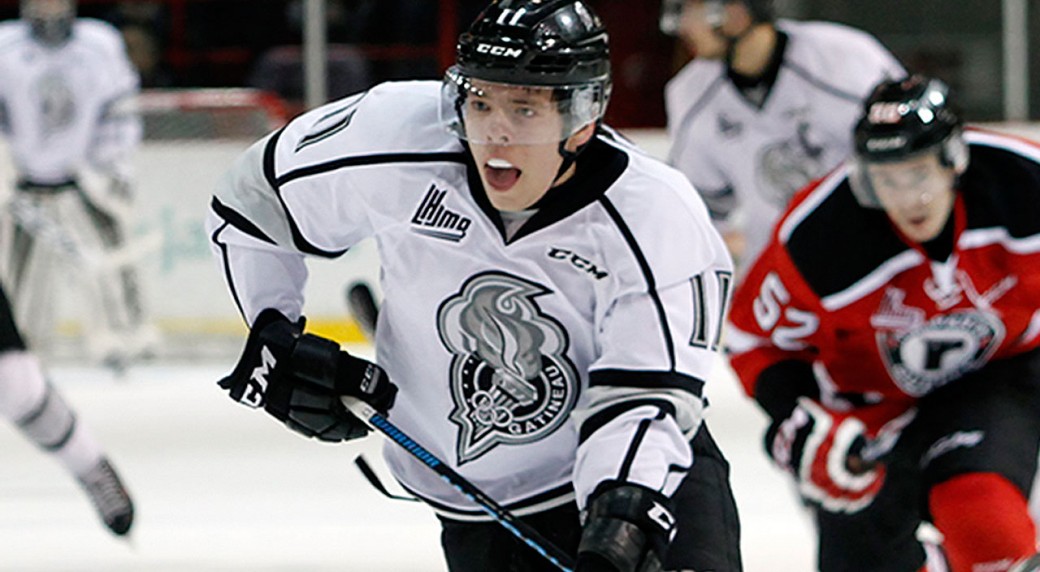 Welcome to the Thursday prospect ramblings. This week I am going to go over some prospects drafted in 2016 who should either in the NHL or making more of an impact soon. I made the cut off for "still to come" under 10 games as a few players have only had a small taste of the NHL and have not really had much of a chance.
First my #GoodTweet of the week
*************************
Still to come:
These players have either not had much of a chance or have no NHL games
Tyler Benson (EDM)
Benson should be done with the AHL with 141 points in his career of 156 games but the Oilers appear to prefer to have him really marinate with the Condors. It could be that Benson is averse to scoring goals with 34 goals in his entire AHL career. Not to mention, of the 19 points he scored while playing in the Swiss League awaiting the AHL/NHL to start, two of them were goals
There should be a top six/nine LW/RW spot open for him next season
Jonathan Dahlén (SJ)
I feel quite iffy on this one. He has been dominating the HockeyAllsvenskan league for the past two seasons, but that league is a step below the SHL. There is no doubt he should go to the AHL for a stint before coming to the NHL. There is not room in the Sharks top six unless they trade a forward as well
The Sharks are in a weird spot where the team is not very good because of the defense and goaltending, but they have a really good top five group of forwards, Donato (who cannot seem to get over the "fully figuring out scoring in the NHL" hump), Balcers, and about five forwards all around 22 years of age who should eventually be good, including Dahlen
I still think his time in the NHL will come, and he can produce, but I would not bet good money on it
Kasper Björkqvist (PIT)
Björkqvist played only six games in 2019-2020 due to a knee injury, so he was loaned to the Liiga for the entire 2020-2021 season as the Penguins wanted him to play as soon as he could. He did not disappoint with 26 points in 44 games for KooKoo. Björkqvist even was able to play five AHL games in May to garner additional playing time
Going forward he is likely to just be a middle-six winger for the Pens but he will also be a handful for opposing teams
Vitali Abramov (OTT)
Abramov should be done with the AHL but the Senators appear to not want him to play in the NHL yet. Looking at the Senators going forward I have absolutely no idea what they plan to do, especially with so many players on ELCs or are going to be RFAs from their ELCs
I hope the Senators, or any NHL team, gives Abramov an NHL chance because he can be a skilled middle-six forward who can produce on the powerplay
Connor Ingram (NSH)
Ingram joined the NHL/NHLPA player assistance program in January, after he returned from nine games in the HockeyAllsvenskan league. He returned to play five AHL games but was quite rusty.
Ingram has starter potential; he just needs to get back on the horse and play
Garrett Pilon (WSH)
Pilon has improved every year in the AHL, and has been given more ice time and responsibility as well. With 16 points in 14 games, it really stinks that he never had any more AHL games after the end of March, as he was placed on the taxi squad and never left, but at least he got in a late NHL game
Pilon looks like an assist heavy player, but once he gets comfortable in a league he will shoot as much as he can. He can play centre of wing, so hopefully the Capitals give him a chance instead of signing more depth forwards as he could be a sneaky deep add for points and shots
Joachim Blichfeld (SJ)
Blichfeld has shown that he is too good for the AHL as well, but he was never able to gain any foothold in the NHL facing an early suspension and then getting hurt over the last few games of the season
He is a player that can become a top six winger in the NHL, but again, who knows what the Sharks will do with so many similar players
Need a chance:
These players just need a consistent string of games to show what they can do
Rem Pitlick (NSH)
I routinely keep forgetting about Rem Pitlick in Nashville but he is a skilled player
He played in eight AHL games for February, registering 10 points, and then was placed on the Taxi squad and sporadically played 10 games for Nashville
The Predators need to give him a middle-six role going forward and see what he can do
Kieffer Bellows (NYI)
Bellows was a product of the Islanders having too many contracts and Trotz not loving to play rookies. He only got in 14 games on the year but never looked terrible. It will take him a while to be a productive NHL player but he will be able to bring in the hits and shots early
Henrik Borgström (FLA)
Borgström should have been better in the Liiga this season, but in hindsight 21 points in 30 games is not bad either. Especially with him improving as the season wore on
He was traded from Florida to the abundance for Forwards in Chicago, on a two-year one-way deal worth $1M per year guaranteeing him an NHL spot
With Toews possibly back, he will have to battle Suter, Dach and Strome for a centre spot
Should improve:
These players will easily improve going forward
Alexander Nylander (CHI)
Missed the full 2020-2021 season due to a knee injury, he should get a good centre to play with in 2021-2022
Jake Bean (CAR)
Was not given a consistent NHL spot for the 2020-2021 season but that will change going forward. Poor Hurricanes, if Hamilton leaves as a UFA this Bean guy will probably take over the 1PP.
Sam Steel (ANA)
Steel's numbers are held down for two reasons: The first being that the Ducks are bad and do not score often, and the other is line mates. I am a big Steel fan and he will improve sooner rather than later
Adam Brooks (TOR)
I debated whether to put Brooks on "should improve" or "needs a chance" but I decided to keep him here. I think he really impressed the Leaf coaches and management and will be given a full-time role in 2021-2022
Mikhail Maltsev (NJ)
This may just be homerism but watching Maltsev play in the AHL and NHL, I cannot help but feeling that there is a skilled middle-six forward here who can post over 45 points in a season
*********************
Thanks for reading, follow my twitter: @FHPQuinn
LATEST RADIO & DRAFTCASTS