Prospects Rambling: NHL Trade Deadline and NCAA Graduates
Peter Harling
2021-04-12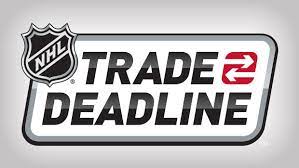 Today was the NHL trade deadline, which usually marks the trade deadline in fantasy hockey leagues as well. 
Going hand-in-hand with the trade deadline is the roster freeze period as we head into the playoffs and the winding down of the season.
For those of you who are buyers and selling prospects and picks for a shot at glory and riches, best of luck.
For those of you who are sellers and dreaming of the future and the draft, the time to start doing your homework has arrived.
This years deadline did not see many impact prospects on the move. Some picks, some young and fringe players were moved but not prospects.
Perhaps the trade I found most interesting is Calgary traded Sam Bennett and a 2022 sixth-round pick to Florida for Emil Heineman (2020 second-round) and a 2022 second-round pick. Two second round picks is a pretty good return for Bennett who has failed to live up to the lofty expectations of a fourth overall pick with Doug Gilmour comparisons. Hopefully Bennett finds his game in the sunshine state. I believe the vast majority believe Bennett to be a bust at this point. His career stats of 140 points in 402 regular season games do not dispute that. His 19 points in 30 career playoff games say hold on now…but does your fantasy league count NHL playoff games? 
The Chicago Blackhawks acquired 2016 first round pick Henrik Borgstrom from the Florida Panthers. Borgstrom has struggled to find his way in the NHL in 58 career games and 19 points. Florida may not be the best at developing prospects, so look for a fresh chance in Chicago to revitalize his fantasy value.
Another young player acquired by the Hawks that has had his value sliders Adam Gaudette. While only a fifth-round pick, Gaudette had a great NCAA career at Northeastern before hitting the ground running as a pro rookie. His 2019-20 campaign was very promising with 33 points in 59 NHL games. But this season he has struggled with only seven points through 33 games. Look for a new opportunity in Chicago to rekindle his fantasy value.
Other reclamation prospects or young fringe players looking for a fresh start include Madison Bowey going to Vancouver. The 25-year old 2013 second round pick had a tremendous WHL career and was solid in his first two pro seasons in the AHL. Now on his fourth NHL team in three seasons it is now or never for Bowey to find consistency in the NHL.
Big rugged Swiss defender Jonas Siegenthaler may have some sneaky upside fantasy leagues that count hits, blocks and PIMS. I thought Siegenthaler had established himself as a full-time NHL player with the Caps after his 2019-20 season, but the addition of Zdeno Chara may have derailed that train. Now with a fresh start in New Jersey (Who waived Sami Vatanen to make space) look for Siegenthaler to get a shot to be a poor man's Radio Gudas stuffing fantasy peripheral categories (50+ hits, 50+ PIMS, 100+ blocks) at a nice low cap hit…
The NCAA season is officially over and it's time to look at this years graduating class.
Cole Caufield is having an outstanding year, winning WJ Gold with USA, leading the NCAA in goals (30), points (52) and winning the Hobey Baker as top NCAA player. Following up a monster junior season he signed with Montreal and in his first pro game scores two goals and has three points in his Laval debut. He is going to score 50 in the NHL.
Other graduating players of note include Linus Weissbach (BUF),