Prospect Ramblings: Potential Prospects That Could Be on the Move Ahead of the Trade Deadline (Part 2)
Julian Mongillo
2021-04-10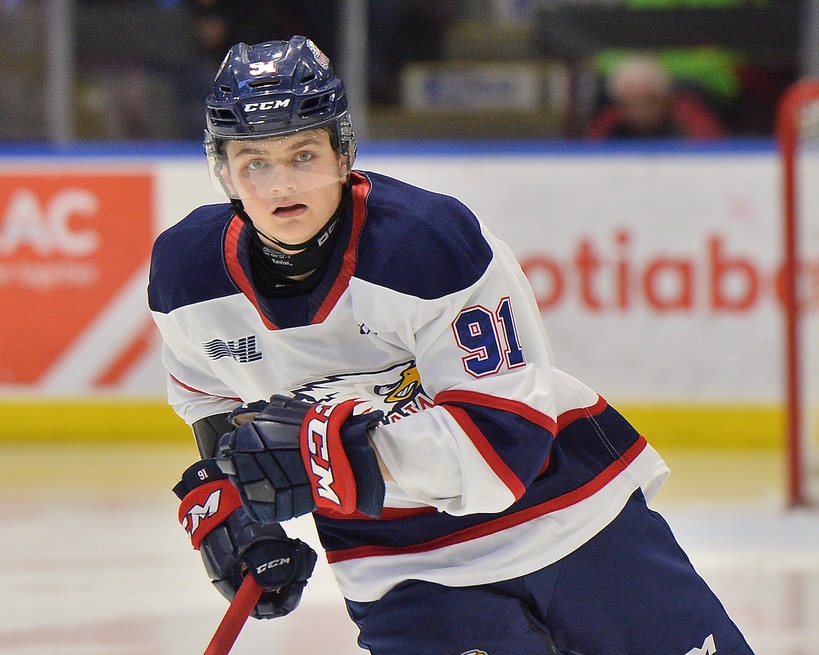 With the deadline just days away dominoes will soon begin to fall and more and more trades should begin to filter through. In Part 1 of "Potential Prospects That Could Be on the Move as the Trade Deadline Approaches" we touched on some of the top teams in the league and the potential prospects, they have at their disposal to use as trade bait to bolster their lineup for a deep run at the Stanley Cup.
Having already covered teams like the Tampa Bay Lightning, Toronto Maple Leafs, New York Islanders, and Colorado Avalanche in Part 1, we will continue to feature some potential prospects who could be traded from contending teams who should be buyers at the deadline.
Vegas Golden Knights
The Golden Knights have made significant moves over the last few seasons to shape their team into a true Cup contender. Since they came into the league they have been able to pile up top prospects while being able to ice highly competitive teams in their short history.
Having made the playoffs in their first three seasons in the league, there is no doubt that Vegas will be pushing all their chips into the middle of the table and going "all in" this season. They have a deep prospect pool highlighted by WHL standout Peyton Krebs. The Knight's 17th overall selection back in 2019 has done everything he can to prove he is ready to be an impact player at the NHL level. He began this season in the AHL with the Henderson Silver Knights scoring five points in as many games before having to return to junior for the start of the WHL season.
With Cody Glass already showing the potential to be a future center in the team's top-six, Krebs is an asset that can be moved if the team can bring in a legitimate top center to play alongside Mark Stone and Max Pacioretty, and bump chandler Stephenson into a more suitable third-line role.
The team also has a plethora of young blueliners with not much room to get them into their lineup right now. Former second-round pick Nicolas Hague has been a pleasant surprise for the team this season and continues to improve. He has played in 33 games so far this season with 14 points in that span. He is 6-6 and still only 22-years-old and can be an all-situations defenseman with top-pair upside. While moving Hague is significant and would require a big asset in return, it stings a little less with Lukas Cormier in the pipeline if he is not used as trade bait himself. Vegas has a knack for making deadline blockbusters and bold moves so no one should be surprised if they have another ace up their sleeve this year.
Florida Panthers
They are one of the most surprising teams in the entire league this season and with a very high likelihood of making the playoffs, should be looking to add at the deadline. With