QMJHL Report: March 2021
Julian Mongillo
2021-03-05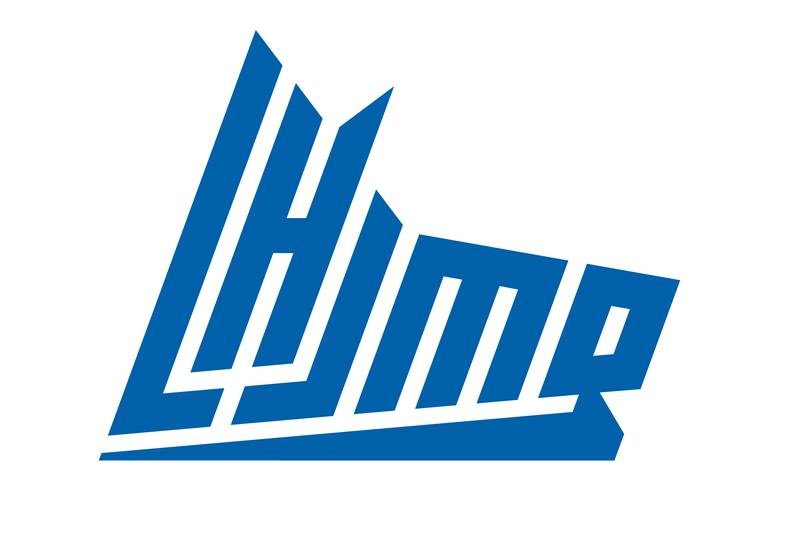 The QMJHL has done a great job in evolving its initial plan from the beginning of the season and is getting increasingly better at continuing the season in a safe manner that adheres to Public Health guidelines, while also ensuring staff and player safety is at the highest priority. 
The Protected Environment Plan has proven to be a great success thus far and an easy way to monitor cases in a more condensed bubble setting rather than league-wide. These tournament-style events look like the way the league will move forward with the remainder of the season in order to curb the effects of the virus. 
While some teams are still limited in their capabilities and restricted as far as playing games go, the season has moved forward with the majority of teams' games being played.
***
Protected Environment Events Update
Fourth Protected Environment Event
Unfortunately in this Protected Environment event that took place in the start of February the Victoriaville Tigres forced the league to shut the bubble down early due to positive COVID cases. Despite the negative news, the positive in all this is the ability to take precautionary measures and ensure that no outbreaks occur. This event did still go ahead as planned after being rescheduled to February 12th-18th, 2021, albeit without the Victoriaville Tigres team. It was hosted by the Quebec Remparts and Shawinigan Cataractes instead of the Chicoutimi Sagueneens after they were shut down due to contact tracing after two games against Victoriaville. 
Fifth Protected Environment Event
This event is being played as this is being written and is scheduled for February 27th, 2021 through to March 7th, 2021. The teams taking part in this event are split into three groups across the three host cities of Chicoutimi, Gatineau, and Rimouski. The groups for this event are as follows:
Chicoutimi Site: Baie-Comeau, Quebec City, Shawinigan, Chicoutimi
Gatineau Site: Rouyn-Noranda, Sherbrooke, Victoriaville, Gatineau
Rimouski Site: Blainville-Boisbriand, Drummondville, Val-d'Or, Rimouski
Sixth Protected Environment Event
The league's sixth event has been announced to take place between March 19th to 25th, 2021. The event will be hosted by four teams with Val d'Or, Sherbrooke, and Victoriaville hosting for their first time, and Drummondville who will be hosting for its third time.
Maritime Division Update
We have good news and bad news…The good news is the three teams playing out of New Brunswick have been cleared to return to play. The bad news is both provinces of Prince Edward Island, and Nova Scotia has restricted organized sports events from taking place due to a rise in cases. 
New Brunswick Team's
In last month's report, there was ongoing dialogue to have a plan in place to have the New Brunswick-based teams back on the ice, and it seems it will come to fruition. All three of the Moncton Wildcats, Acadie-Bathurst Titan, and Saint John Sea Dogs will resume regular-season games on March 8th, 2021. These teams have a lot of games to make up as they have been on the shelf for a while now due to the restrictions. 
"It's outstanding news for our student-athletes that haven't competed since late November, We want to salute the Government and Public Health officials of New Brunswick for their trust in our Health and Sanitary protocols. Our top priority remains the safety of our players, staff, and fans." QMJHL Commissioner, Gillies Courteau
These three teams will only be playing games against each other and will not face any teams from other provinces at his time. As an added bonus these games WILL be permitted to have fans INSIDE the building. This is obviously great news for fans of the game and the teams in terms of overall enjoyment and revenue purposes.
Halifax Mooseheads
After being able to play games against the rest of the Maritime Division excluding New Brunswick over the last few month's the Halifax Moosehead's announced their games will be postponed through March 27th, 2021 due to government restrictions. This does not hamper the team too much as they have not had a good season and would likely not be playing for a playoff spot in most years but every team will make the playoffs this year. The major downside for this postponement is not seeing forward Zachary L'Heureux continue to impress for the upcoming NHL Draft. At this point, we can only hope the restrictions don't linger past the expected date. 
Charlottetown Islanders
Unfortunately, the Islanders are in the same boat as Halifax and have been forced to shut down activities also due to Provincial Government restrictions. The team's play will be suspended until March 14th, 2021 which is only a two-week pause and not as long of a pause as the Moosehead's face. 
Nonetheless, this news is disappointing for a team that has been a powerhouse all year long. They sit atop of the Maritimes Division going into this pause with only the Titan to worry about in the standings with them now returning to action. This could prove to be a big blow for the team that has been dethroned as the best team in the league (based on winning percentage). This could be a costly pause that allows the Val d'Or to pull away as the league's top team and also time for a bolstered Victoriaville team (third overall) and streaking Chicoutimi team (fourth overall) to close the gap on the second-place Islanders. 
***
Catching Fire
Val d'Or Foreurs
There is no hotter team in the QMJHL than the Foreurs. This team spent big on deadline day and went all in despite their already strong squad and it looks like their deadline acquisitions are putting them over the top. 
They have rattled off a ten-game win streak after making their acquisitions at the deadline and the newcomers have played a huge part in the recent success. Blueliner Jordan Spence has compiled four goals and eight assists through his first ten games with the team and winger Samuel Poulin has tallied 14 points including 11 assists over the same span.
Victoriaville Tigres
The Tigres were another team eager to get on the ice after some deadline acquisitions and are another team that has hit the ground running. They have gone 7-3-0-0 in their first ten games after the deadline, although they still sit in fourth place in the standings. Newcomer Shawn Element is operating at a point per game pace since joining Victoriaville including five goals in his first seven games. Element remains tied for third place in league scoring with 35 points.
The Tigres have shown that they have the pieces to make a run and have closed the gap on the teams ahead of them. If they can continue their winning ways it may not be long before they make a push for the top spot in the league. 
Joshua Roy
The former number one selection in the 2019 QMJHL Draft has brought a breath of fresh air to a lowly Sherbrooke Phoenix team after he was acquired at the end of January. Roy already had 17 points in 15 games for Saint John and has continued his strong play with 13 points in his first 13 games with the Phoenix. He is proving to be a legitimate goal scorer in this league with 18 on the year, good enough for third most in the league thus far. He will be a key player to getting Sherbrooke back to being a contending team in the league. 
They have made up ground in terms of winning percentage but they are still jostling to improve their position and if they can continue this play could find themselves as a top three team overall. 
Entry-Level Signings
Drafted by the St. Louis Blues 93rd overall in the 2019 NHL Draft Ellis put pen to paper and signed his entry-level deal with the NHL club. He has been outstanding this year for a loaded Charlottetown Islanders team and sits first in the league in wins with 16 out of 17 games played this season. He also ranks second in the league in save percentage (.922) and goals-against average (1.89) to go along with a league-leading five shutouts. 
The 6-1 goaltender boasts a record of 96-31-11 in his 146 games played over his four-year career in the QMJHL. Now that he is under contract with an NHL club, he will likely begin his pro career next season for the Blues AHL affiliate. 
The Shawinigan Cataractes forward has had a solid season thus far and it got even better when he signed his entry-level deal with the Dallas Stars earlier this month. The 19-year-old was selected 30th overall by the team in the 2020 NHL Draft and is now an official member of the Stars organization. 
He has good vision on the ice and combined with his passing skills makes him a great playmaker on the ice. He currently sits tied for tenth in the QMJHL scoring ranks with 16 assists and 29 points in 19 games played. There is no doubt Bourque's best ability is his passing but he also has a sneaky good shot and can put the puck in the net when he's not setting up his teammates. Bourque still needs to develop a complete game and has an entry-level contract slide clause in his deal that would postpone the first year of his deal if he appears in fewer than seven NHL games this season, which is likely to happen.
QMJHL Draft Preview
Dylan MacKinnon – Right Defense
Although Nathan MacKinnon also played in the QMJHL there is no relation between him and Dylan MacKinnon. Dylan has a 2005 birthday, making him only 16-years-old. It's crazy to think about scouting a player so young however he has shown flashes of being a solid two-way defenseman on the ice. 
He is a member of the Moncton Flyers U18 AAA team and has a great ability to filter pucks through the net effectively. He can skate well which makes him hard to contain offensively and strong when defending opponents off the rush. He will need to improve his skating and decision-making skills. With him being so young he will require more attention when developing but has the raw skills to be a great defenseman that a team can take their time with to bring along. 
Nathan Baril – Left Wing
The 18-year-old is set to play with Saint-Hyacinthe Gaulois of the QMAAA (Ligue de hockey Midget AAA du Québec) this season (dependent on the Covid situation) after playing in Bantam AAA a season ago. He led the league last season with 42 points in 25 games played.
He is a skillful player who has the versatility to play in all forward positions. He is smaller framed, but is not afraid to get into puck battles along the boards or in front of the net. He is also responsible defensively and does not cheat for offense. A team that lacks offense and scoring should take a deeper look into Baril especially if they are looking for versatility at the forward position or a running mate for a top player on their roster. 
***
As we inch closer to the end of the season we should continue to see more shuffling in the standings, especially within the top half. We will also begin to provide you with some names to know for both the upcoming QMJHL Draft as well as the NHL Draft eligibles. 
Julian Mongillo – Los Angeles Kings and QMJHL writer.
Follow me on Twitter: @JulianMongillo