Prospect Ramblings: The Prospect Stonks
Pat Quinn
2021-02-17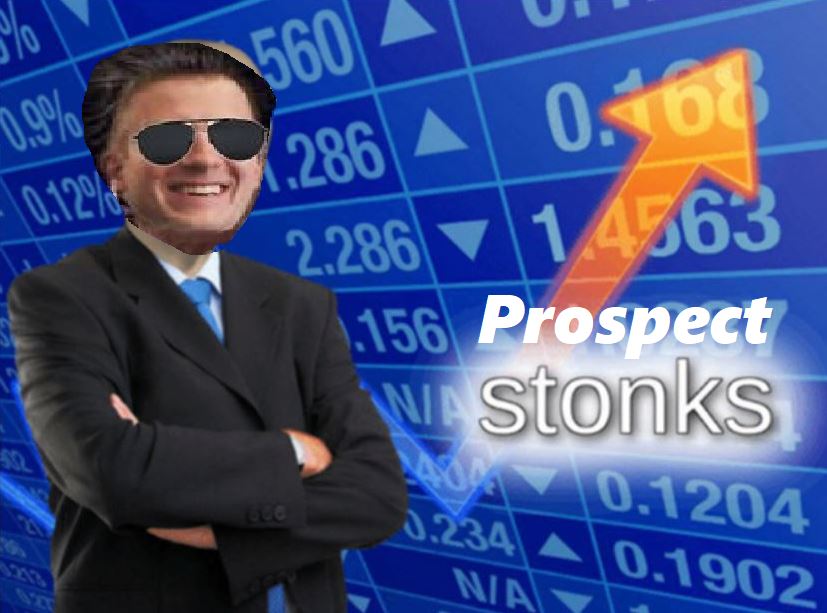 Well guess who is back, and bringing back the Thursday Prospect ramblings: Me. I am glad others have been able to fill in ramblings consistently while I have been away.
For this week I want to see if what I did for the World Juniors are good enough to continue over the season(s). That is: Prospect Stonks! Who is a buy, who is a sell, and who is a hold in keeper leagues.
I may not have had many ramblings over the past month and a bit, but I did have some #GoodTakes on Twitter:
***********************
Now for the Stonks. As always you should sell high and buy low:
Sell
Seth Jarvis – CAR
Yes I start off with an immediate controversial pick here. I am only saying sell high as he is tied for first in AHL scoring and could fetch a fantasy team contending a nice piece for the immediate future. With how full Carolina is on the wings I feel as though Jarvis' ascension will be Necas-like, so it is better to move with high value than wait for him to immediately produce in 100+ games.
Philip Tomasino – NSH
Similar to Jarvis but also in Nashville, where apparently all offense just dies (especially with Hynes in charge). If Hynes is still there and Poile is still in charge, will he get a fair shake or will he go down the Tolvanen route of "no, not really." If you can move him for an upgrade do it, if you want to sit and wait for Nashville to get everything together again (aka you are rebuilding), then go ahead.
Peyton Krebs – VGK
Great prospect on a loaded top nine team (when Roy is there), where would Krebs even fit? Unless Vegas is moving one of Marchessault or Smith any time soon, Krebs will be a much better trade chip than fantasy asset in the short term.
Jaret Anderson-Dolan – LA
Five points in his first five games, he is a big time sell. He is a much better middle/bottom six winger than point-a-game player so do not be enamored, especially with the players LA has on the way that will surely shove him out of the top six.
Janne Kuokkanen – NJ
Six points in 10 games with not great ice time. Kuokkanen is a great bottom six winger, you may be able to do a small upgrade to help with your league push.
K'Andre Miller – NYR<