Prospect Deep Dive: Anton Lundell
Jokke Nevalainen
2019-09-17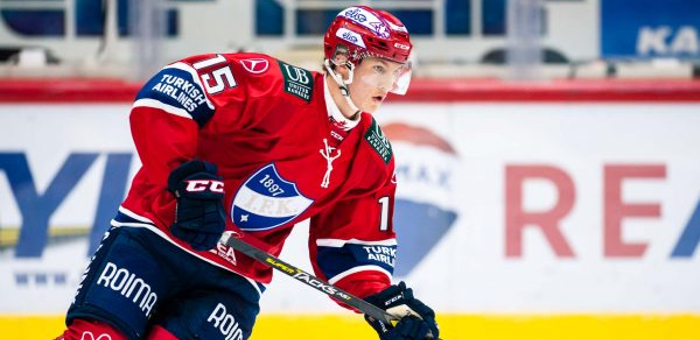 Anton Lundell is one of the top players available for the 2020 NHL Entry Draft, and definitely the best out of Finland. Despite his young age, he has already impressed at the professional level in Finland as well as internationally, having won two gold medals already. Here's my Deep Dive on him.
Player details
Name: Anton Lundell
Position: Center
Team: HIFK
League: Liiga
Date of Birth: October 3rd 2001
Place of Birth: Espoo, Finland
Height: 6'1" (185 cm)
Weight: 183 lbs (83 kg)
Shoots: Left
Rankings
#4 by Cam Robinson / DobberProspects
#4 by Future Considerations
#4 by HockeyProspect.com
#6 by Corey Pronman / The Athletic
#9 by Bob McKenzie / TSN Hockey
#9 by Craig Button / TSN Hockey
Player type
To start off, I think it's best to start with Lundell's own characterization of the type of player he is and what his strengths are. "I think my strength is my strong two-way game," Lundell said. "As a playmaker, I can create scoring chances for my linemates and me, and dictate the pace of the game. I'm also strong on faceoffs, and that's always important to get the puck to your own team."
For another view, I also interviewed former NHL player (95 games with the Edmonton Oilers) and current Captain of Lundell's club team HIFK, winger Lennart Petrell. "Reading the play and passing are clear strengths for him. He's a very smart and skilled player," Petrell said. "Reads the game very well."
Lundell is known as a very analytical player, so it comes as no surprise that he has a very good grasp of his strengths and the type of player he is. Because of the type of player he is, it's also not that difficult to guess who his biggest NHL idol has been. "Pavel Datsyuk is one idol I've been following. I've watched a lot of games and videos of him, and tried to practice some of his tricks on my own time," Lundell said.
But he also brought up another name which is e