Prospect PNHLe: Organizational Breakdown for the Atlantic Division (Part I)
Mason Black
2019-05-31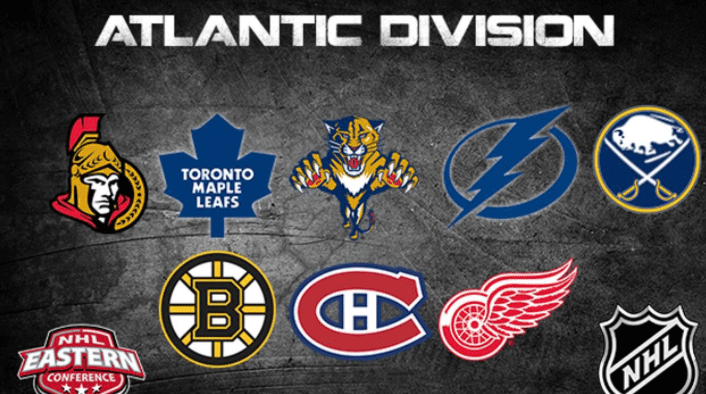 (Photo Credit to Icing.no)
Over the course of a long season, a prospect's point production can swing greatly based on many variables: linemates, usage, time-on-ice, slumps and streaks, only to name a few of the factors. However, the trend that has been developed over the course of an entire season can give great insight into how that production translates to NHL success if a prospect is able to maintain that current point production trajectory.
PNHLe is a stat that looks at prospect point potential at the NHL level based on historical production set by current NHLers from a variety of different leagues. I thought it would be valuable to look at the current rates set by each team's prospects – according to NHL divisions – to give a greater sense of systemic depth.
PNHLe is certainly not a sure-fire statistic that can benchmark a prospect's potential with 100% accuracy, but it should be seen as a piece of the overall puzzle that can help to paint a greater picture of a player's conceivable value and ability. With the number of fantastic writers and scouts already contributing fantastic content at Dobber Prospects, it's quickly becoming a one-stop shop for all of your fantasy needs. As a diligent fantasy G.M., it is your responsibility to evaluate the greatest amount of information that you can fit into your busy life in order to construct a juggernaut roster based on league settings. The scouting, anecdotal evidence and statistical analysis provided throughout this website can give you a huge advantage over your competition.
I've included the top-10 prospects, based on the PNHLe ranking, for each team in their respective division. In case you are wondering why a player shows up multiple times, if a prospect has played on more than one team, or in different leagues, those PNHLe stats are broken down separately, which may give greater insight into their overall value. Please remember that PNHLe is not a stat that predicts whether a player will make the NHL and should not be used to compare if one player is 'better' than another.
The minimum games played requirement to end up on the list is a maximum of 40 games played for a given NHL before they graduate, however, there may be a few irregularities of players that I missed when combing through rosters. It should also be noted that the 2018-19 Dobber Prospects organizational prospect rank included for each team took into consideration under-21 roster players, in case you are wondering why some teams are ranked much higher/lower than prospect-only rankings. So, let's begin.
The Bruins have been able to find gems in the later rounds of the recent drafts over the past decade, which is a huge reason why they are able to have continued success in the playoffs. The next pool of players are not too far away as prospects like Jack Studnicka, Jakob Forsbacka-Karlsson, Trent Frederic, Anders Bjork and Peter Cehlarik can all provide offense from the unique three line offense that Bruins have become accustomed to implementing. The only problem is that many of the current Bruins are still signed for at least next season and roster spots will be limited. The fight will be real next fall in training camp, and it's possible that at least one prospect is moved with a current roster player to upgrade a positional need that GM Don Sweeney feels could use a boost. It's a nice problem to have for a team that is currently playing in the Stanley Cup Final.
At one time, it seemed as though the Bruins had solid defensive depth in their system, but most of their top-tier defenders have moved on as full-time NHL players. The one truly bright spot on their back end is Urho Vaakanainen. The Bruins feel that he's very close to becoming a regular contributor and the 20-year-old even saw a couple of games in Boston this past season. From a fantasy standpoint, it's unlikely that he'll be able to contribute for a couple more years, but he has exhibited an offensive touch that shows a second pairing potential down the road.
To say that Steen had a break out year would be an understatement. Not only did he increase his overall points by 31 in only one more game compared to the previous season, he more than quadrupled the number of total points in the last two years combined in the SHL. Although his stature would suggest otherwise, he doesn't play a small man's game. Steen recently signed his ELC with Boston and should make the jump across the pond this fall. He may be a sleeper to land a roster spot if they feel that it's more beneficial to develop him in the NHL as opposed to the AHL.
Another year, and another lost opportunity to make the post-season. However, one gets the sense that years on the outside looking in are nearly over as some extremely talented young guns have entered the NHL as full-time players. The likes of Dahlin, Mittlestadt, and Thompson are just a few of the players already making an impact with the Sabres, with many others getting a taste of the NHL life scattered throughout the regular season. A handful of players that had a cup of coffee in Buffalo – most notably, Alex Nylander, Victor Olofsson and CJ Smith– may make a larger impact as soon as next year.
After a breakout season in the SHL, Lawrence Pilut followed that up with half a season in the NHL and the other half spent with Rochester of the AHL. As a defenseman, he was able to post 26 points in only 30 games in his rookie campaign in the minors. He finished the year on the IR but displayed enough offensive firepower to warrant another look this fall. The difficulty for Pilut is that he'll have to steal time away from the likes of Dahlin and Ristolainen on the power play. Marcus Davidsson had another solid season in the SHL and is progressing extremely well. The former second-round pick in 2017 could be a sleeper this fall.
No player inside the Sabres organization made a larger stride forward than Laaksonen. The third round pick in 2017 was Ilves' top defender in the Finnish Liiga and contributed 24 points in 46 games. Those numbers may not jump off the page, but they are good enough to peg him as an eventual second pairing defenseman in the NHL. He's expected to play one more season in the Liiga, and the Sabres should have many other Finnish countrymen to help make the transition to North America much more seamless the following year.
**
Don't forget to purchase your copy of the 13th Annual Fantasy Hockey Prospect Report. It has an incredible amount of analysis, player profiles, rankings, charts and more! 
**
As Stevie Yzerman takes over at the helm of the 'winged wheel', he's got a head start compared to other GM's that are walking into more unstable conditions. His predecessor, Ken Holland, left Yzerman with some high-quality prospects that have made huge impacts with their respective teams. Last year's draft saw Filip Zadina, Joe Veleno and Jared McIsaac fall into the lap of the Red Wings organization after all three were taken significantly below their expected draft positions. One year later and the trio are making the scouting staff look like geniuses.
After the recent graduation of Hronek, Cholowski and Rasmussen another wave of prospects is close to entering the NHL fold. Holland has left a nearly perfect strategic matriculation of prospects that are staggered enough so they will be able to manage player contracts more easily as they come out of their ELCs. Holland also didn't shy away from tackling NCAA free agents where both Taro Hirose and Ryan Kuffner were added to help deepen the prospect depth chart after a ridiculously long stretch of consecutive playoff berths had left the cupboards relatively empty. All in all, Yzerman is walking into a great situation where the years sitting on the outside of the playoffs won't be nearly as long as those when they make it back in.
It's still hard to imagine that a player who was granted exceptional status to enter the QMJHL early, whose game is built for the 'new-NHL' because of his fantastic speed and agility, who plays a responsible two-way game, could fall to the end of the first round in 2018.  However, that's precisely what happened when the Red Wings selected Veleno with the 30th overall pick in the 2018 draft. Sure, he probably won't be able to carry a top line at the highest level, but having a 1a (i.e., Dylan Larkin) and 1b centre situation is one of the most important positional strengths any team can have in the NHL. By the way, did I mention that Veleno finished first out of all NHL forward prospects in PNHLe in 2018-19? Let that sink in. He beat all 13 forwards that were taken ahead of him that played outside of the NHL and will have many scouting staffs shaking their heads at how they could have allowed him to slip to the end of the first round.
The Panthers are on the verge of firmly taking a step forward towards the post-season; a place they haven't seen in the past three years. The addition of Joel Quenneville might be enough to get a star-studded roster over the hump and into the post-season to gain valuable playoff experience. The tough part for the Panthers will be finding room to fit a handful of prospects that are on the verge of becoming key contributors at the NHL level. Owen Tippett leads the charge of young prospects and seems like he's too good of a player to play anywhere else. Henrik Borgstrom played the majority of the season with the Panthers but should take on a larger role on one of the top two lines this season.
Grigori Denisenko is one of the most highly regarded, and underrated prospects in the system. After bouncing around three different Russian leagues this year, it's extremely hard to gauge his full potential based solely on statistical analysis, but by the end of this coming season, I fully expect he'll be a household name in prospect circles. That's fair warning to get him on your roster right now.
Another prospect to keep an eye on is 2018 second rounder Serron Noel. The hulking power forward is coming off another solid year for the Oshawa Generals where he posted 81 points in 68 games and looks like a man amongst boys at times. It's hard to tell if he'll be able to translate the strengths of his game-play to the NHL level where it's a different ball game when going up against men, but if he continues to progress at his current pace, it's highly likely that he'll end up as a middle-six forward for the Panthers in a few more years.
Max Gildon is another player that has flown somewhat under the radar. Early in his career, he was touted as one of the best offensive defensemen on the horizon working his way through the USNTDP, but a couple of other defenders jumped ahead of him on the depth chart. Coupled with a disappointing draft year, he slid to the third round of the 2017 entry draft, but has since turned things around for the University of New Hampshire and has been their best player.
After two remarkable years in the WHL and Liiga, Heponiemi doesn't look like he's got much more to prove outside of the NHL. Almost undoubtedly he'll spend some time in Springfield (AHL) to help get acclimated to the speed and style of the professional North American game, but if he lights it up early he could end up spending the majority of the season in the NHL, similar to what Borgstrom did this year.
**
You can find my article breaking down the Pacific Division teams here: https://dobberprospects.com/projecting-prospect-point-potential-using-pnhle
LATEST RADIO & DRAFTCASTS