Prospect Ramblings: Trade deadline catch-up & notes
Hayden Soboleski
2019-02-24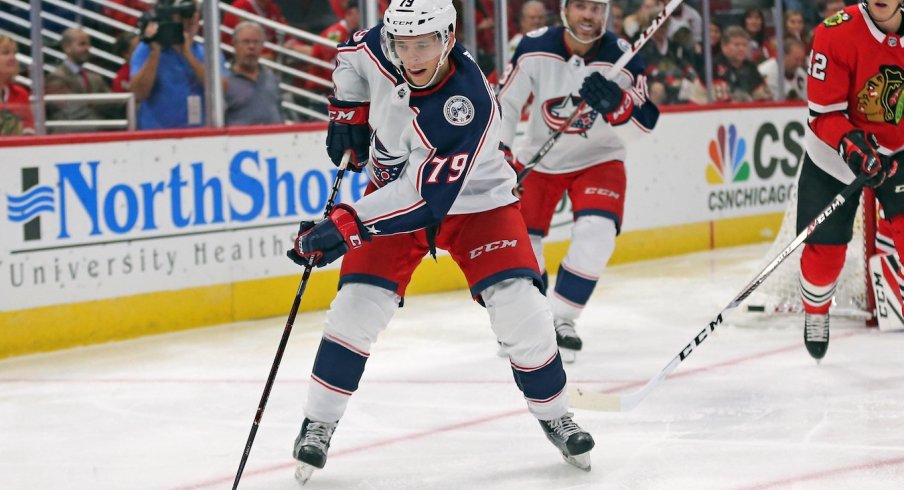 ***
There's one topic on everyone's mind and its the NHL Trade Deadline (and, of course, the fantasy hockey trade deadline soon after). So let's get into it. There have already been several prospects moved in the last few days, and here are their DobberProspects profiles:
To Ottawa: 
Both these prospects will push for NHL spots in training camp next season. Abramov has much higher upside and is more likely to be a top-six player, but Davidsson's solid play in the SHL had his stock rising all season long. For fantasy purposes, I'd consider Abramov a good buy-low option – expectations were high when he turned pro and he's been a little slow to adjust, but his ceiling is high and there's lots of space open in the Senators lineup. These were good gets for Ottawa in the Duchene deal, in which I personally think they robbed Columbus.
To Columbus:
The 4th-year AHLer didn't last long in Ottawa after being acquired in last summer's Hoffman deal. They have other home-grown defensive d-men. Could be a depth 3rd-pairing guy in a pinch but unlikely to achieve consistent NHL time or provide fantasy upside unless he really ups his hit/block/PIM counts.
To Detroit:
Bowey had been surpassed many times on the Washington depth chart and with the acquisition of one more better d-man (Jensen), it was time for Washington to move on from the former Team Canada junior squad member. At 23-years-old, he needs a season without healthy scratches if he wants to prove he's an NHL player. He puts up fantasy-relevant peripheral stats for deeper pools but his apparent upside has been dropping and seems unlikely to be more than a 3rd-pairing player.
To Florida:
Acquired for future considerations, Praplan provides AHL depth. He's 24-years-old and doing so-so in the AHL, so I'm not considering this fantasy-worthy.
Keep an eye on the @DobberProspects twitter feed for prospect updates as they continue to get moved before Monday's 12pm PST deadline.
***
FIRST NHL GOALS TIME!
AJ Greer gets his first from the dirty area. When you're looking for your first, it doesn't matter if there's 30 seconds left and the game has already been won.
Andrew Agozzino gets wayyyyyy open in front of the net and makes no mistake. As the Avalanche writer here at DobberPropsects, I've been waiting for this one a long time and thought the chance had already come and gone. This is why you never quit.
Kurtis Gabriel gets his first NHL goal in pretty distinct fashion – gotta love the weird ones off the faceoff:
Karson Kuhlman can keep up on the 2-on-1 and gets rewarded with his first ever NHL tally:
Josh Currie almost missed the cut-off for the article, but had an active stick at a good time with minutes to spare before I scheduled this for release…
***
As always, thank you for reading, and best of luck as you enter your fantasy trade deadlines. Try not to get taken to the cleaners, and remember that the DobberProspects team always has your back! Available anytime on Twitter and the Dobber forums.
Hayden Soboleski
LATEST RADIO & DRAFTCASTS