Prospect Ramblings: How often do waivers help a prospect?
Hayden Soboleski
2019-01-27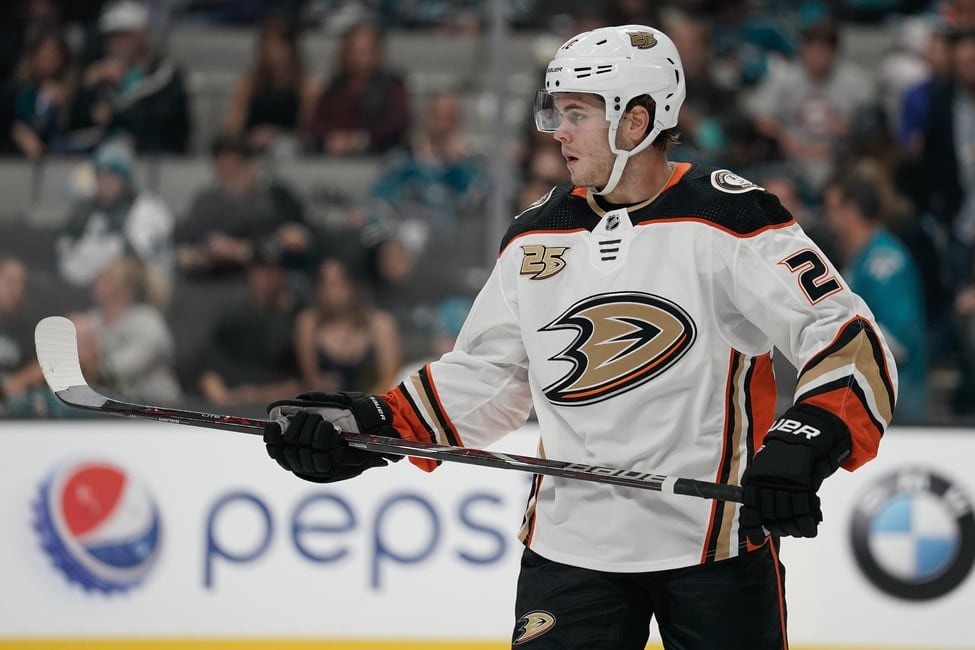 ***
When prospects don't capitalize on their first chance at an NHL gig, no big deal. Blow a second chance? They'd better keep producing in the minors. Fail to make good on NHL time after that? The waiver wire looms.
These days we see waiver news more for salary cap purposes than anything, but fringe NHL prospects still end up there, especially at the end of training camp in October, and seem to offer good value for free.
But how often do prospects who hit waivers pan out? Let's look at the last several names who caught our eyes:
***2018-19***
Colby Cave (claimed by EDM from BOS)
0 points in 4 games so far, TOI cut in half.
Valentin Zykov (claimed by VGK from EDM, who previous claimed from CAR)
In half a season, has gone from AHL standout to 3 points in 13 games in CAR (under 10:00 aTOI), to 0 points in 5 games in EDM (under 6:00 TOI) and now a new start in VGK. 
Brendan Leipsic (claimed by LAK from VAN)
Has 8 points in 23 games with the Kings, but had 3 points in his first 5 on the new squad. Slightly more TOI in LA. Getting into most games is good news for the bottom-six-er but limited fantasy relevance.
Nikita Sherbak (claimed by LAK from MTL)
Didn't suit up for MTL prior to waive. 1 goal in first game for LA, 0 points since. Saw 8 NHL games. 
Pontus Aberg (claimed by ANH from EDM)
19 points in 37 games with the Ducks after a slow start (0 points in first 5 games). Now up to 3 points in 4 games since being traded to MIN. 6 PPP on the year. Has become fantasy relevance in moderately deep leagues.
Calvin Pickard (claimed by ARI from PHI, who previous claimed from TOR)
First waivers was due to a log jam in TOR. Second waivers were due to terrible play. Got 8 starts in PHI, plus 3 backup appearances. 1 start so far in ARI went well. 
***2017-18***
Nathan Walker (claimed by WSH from EDM)
1 goal in first NHL game, 0 points in 8 after that. 1 point in 1 playoff game with the champs, but didn't lead to an NHL spot the next year.
Patrik Nemeth (claimed by COL from DAL)
Maxed out at 40 GP in his last chance in DAL, but played most of the season in COL, got a career-high 15 points and 19:51 TOI, and is now a regular in the lineup and a hits/blocks machine in fantasy.
Logan Shaw (claimed by MTL from ANH)
Went from 8 points in 42 games with ANH to 6 points in 30 games with MTL. Did not earn a gig for the following year.
***2016-17***
Ty Rattie (claimed by STL from CAR, who previously claimed from STL)
Only saw 9 games combined despite two waiver claims, got 2 points. His play earned him a gig in EDM the year after, where he streaked with 9 points in 14 games. Earned him a real shot in 2018-19 with 29 games, but has since hit waivers again.
Stefan Noesen (claimed by NJD from ANH)
After 14 games over 3 seasons in ANH, played in 32 games post-claim, and earned a full-time shot the following season, and now again this year. 27 points in a full season isn't much, but matters in deep leagues, especially cap leagues that appreciate his low salary.
Seth Griffith (claimed by TOR from FLA, previously claimed from TOR, BOS)
Wasn't used much in TOR. 5 points in 21 games with FLA was enough for a shot in BUF the next year, but 3 points in 21 games there wasn't enough to keep him in the big league after that. 
Martin Frk (claimed by DET from CAR, previously claimed from DET)
Only suited up for 2 games in the season he was waived and claimed, but got into 68 games the year after, managing 25 points. This year's pace took a downturn but he remains in the lineup.
Emerson Etem (claimed by ANH from VAN)
Already a journeyman prospect by this point, he only saw 3 NHL games in ANH and has yet to see the NHL again.
Mike Condon (claimed by PIT from MTL)
After 51 starts the previous year in MTL (unexpected ones due to a year of Price injuries), PIT picked him up for free. He was then quickly traded to Ottawa, where he played well enough to stay for a couple seasons, putting up not-great but very fantasy-worthy numbers.
Teemu Pulkkinen (claimed by MIN from DET)
Saw only 9 games in ARI (1 point to show for it), then got sent to ARI later that year where he picked up 1 point in 4 games. No NHL games since.
So what did we learn here?
Of the 16 prospects to hit waivers in the last 2.5 seasons, slightly less than half are still in contention for NHL jobs. So the odds aren't great.
Condon likely showed the most fantasy relevance, thanks to being in the right places at the right times. Injuries hit, and he played good enough to stick around. This is a lot easier to bank on with goalies, but is a good lesson nonetheless.
Frk, Rattie, Nemeth, and Noesen saw decent production and earned another shot the following year. None of them have increased their point paces. So earning a gig is possible, but expecting a waiver player to evolve post-pickup seems unlikely.
In summary, despite many prospects on waivers looking like guys with lots of promise who just aren't being used properly, very few actually become relevant. To be fair, they don't often receive better opportunity wherever they are picked up. Condon became a very relevant name for a couple seasons, but Nemeth is probably highest-impact player currently on the list as a 20-minute d-man on a team with a middle-of-the-road corps. Aberg looks like he could still make noise with a 0.5-points-per-game pace ongoing, but he was traded for a B prospect despite his production which doesn't inspire confidence.
At the end of the day, NHL talent scouts know things we don't, so if a team decides to give up a prospect for nothing in return, you'd better be very happy with their new home to bet against them. That being said, sometimes a new home is all it takes, but in 2.5 seasons, you would have only found value in deep, deep leagues.
***
Thanks for reading, and best of luck in the second half!
Hayden Soboleski
@soboleskih
LATEST RADIO & DRAFTCASTS