Minnesota Wild 2018 Draft Review and Development Camp Updates
Jokke Nevalainen
2018-07-15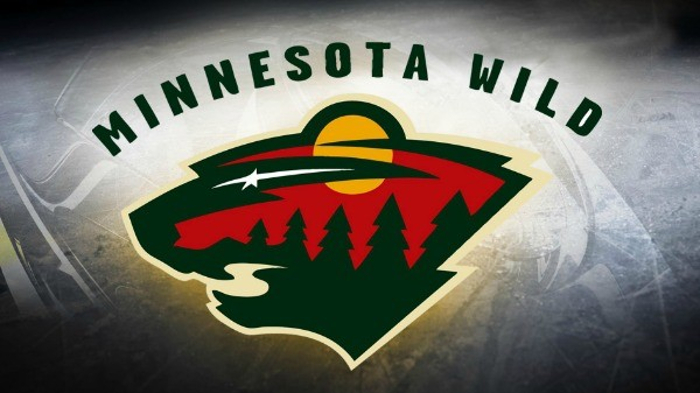 31 in 31 Series, July: Minnesota Wild
Draft Review
It was Paul Fenton's first draft as the GM of the Wild. He didn't make any trades during the draft weekend and instead just decided to use the picks that were available for him. The Wild had previously traded away their second and fourth round picks but they had also acquired two third-round picks and a fifth-rounder which meant they had a total of eight picks to make.
Round 1 – 24th overall: Filip Johansson, D
Most pre-draft rankings had Johansson somewhere late in the second round but the Wild saw something more in him and decided to take him late in the first round. Johansson is a smart two-way defenseman with high hockey IQ and average size (6-0, 176). He has been focusing more on the defensive side of the game but has shown flashes of offensive upside occasionally. He's a smooth operator who does everything well but doesn't seem to excel in any aspect of the game. You have to really watch him carefully to notice the small things he does so well.
Johansson started the season in the top junior league in Sweden (SuperElit) but finished the season playing against men at the second-highest level in Sweden (Allsvenskan). Johansson received more responsibility as the season progressed and played big minutes by the end of it. He only scored one point (a goal) during 23 regular season games but became more comfortable during the qualification games where he tried to help his team earn a promotion to the top level (SHL) but they eventually lost the final series. Johansson had two goals and five points in 11 qualification games.
At the U18 World Championship tournament, Johansson had a top-four role with lots of penalty-kill responsibilities and some power play opportunities added late in the tournament. Johansson will likely need a couple of years before he's ready to play in the NHL. For fantasy hockey purposes, he's someone who should be drafted much later than where he went in the NHL Entry Draft. His upside is a reliable top-four defenseman with some secondary power play time possibly included but his playing style doesn't produce a lot of points.
Round 3 – 63rd overall: Jack McBain, C
This pick was acquired from the Buffalo Sabres when they acquired Marco Scandella from the Wild. Pre-draft rankings had McBain as a possible late first-rounder but he slipped to the first pick of the third round where the Wild were happy to take him. McBain is a big power center with top-nine upside but concerns about his skating and attitude were probably reasons why he fell in the draft. McBain's top speed is good for someone his size (6-3, 201) but his acceleration still needs to be improved before he can play in the NHL. His vision and passing skills are good, and he has a good shot as well.
Another concern when it comes to McBain is the quality of competition because he played in the OJHL. McBain wanted to go through the American college route which meant he wasn't allowed to play in the OHL where he was drafted in the first round back in 2016. McBain scored 21 goals and 58 points in 48 games and won the OJHL Top Prospect Award, though. He'll play in Boston College this season, so he needs to step up his game to make that jump.
McBain had a chance to show his talents at the world stage against the best in his age group when he represented Canada at the U18 World Championship. He was given a top-six role when the tournament started but was a bit disappointing throughout the tournament. He disappeared occasionally and wasn't really able to show his best at any point. He did, however, score one goal and three points in five games, so it wasn't all bad. McBain is worth consideration after the first 30 names are gone. There's definitely risk but his upside is worth the gamble.
Round 3 – 86th overall: Alexander Khovanov, C
About one year ago, Khovanov was drafted second overall in the CHL Import Draft and he was considered a potential first-round pick for the NHL Entry Draft. But he missed nine months of action because of Hepatitis A, and he ended up falling to the third round. He managed to score nine goals and 28 points in 29 games for the Moncton Wildcats in the QMJHL. During the playoffs, he added three goals and seven points in 12 games. So even though he missed all that time and wasn't in very good shape, he was almost a point-per-game player which is definitely a positive sign. It's also good to remember that he started his season when all others were already in mid-season form, so that can't be an easy thing to do.
Khovanov is a talented playmaking center with good vision and passing skills. His puck-handling skills are very good as well. The big concern right now is his skating. Part of the issue might be all the time and development time he lost. Khovanov is a long-term project but could end up being a very good fantasy hockey player, especially in points-only leagues because he doesn't offer much of anything in peripheral stats. Understand the risks involved and don't reach for him too high but after the first 30 names are gone, you should remember his name and start considering taking that gamble.
Round 3 – 92nd overall: Connor Dewar, LW
This pick was acquired from the Vegas Golden Knights during the expansion draft. Dewar is an overager who turned 19 right after he was drafted. He's an average-sized winger (5-10, 170) who scored just 30 points in 71 games during his 17-year-old season in the WHL which is why he didn't get drafted back then. But this past season, he exploded for 38 goals and 68 points in 68 games, and continued with 12 goals and 26 points in 22 games in the playoffs. He was a big reason why the Silvertips reached the WHL Championship Series. Dewar was named the Silvertips Most Dedicated Player and he led the Silvertips in goals this past season.
Dewar will return to the Everett Silvertips for his fourth season, and this time he'll wear the Captain's 'C' on his jersey. "He brings remarkable character, a tireless work ethic, and proven abilities to the table", said his head coach when announcing the captaincy.
Round 5 – 148th overall: Simon Johansson, D
Johansson is another overager in the draft, and he had already turned 19 when the Wild drafted him. Johansson is a puck-moving defenseman with good size (6-2, 183) and a right-handed shot which is always valuable. He spent most of the season playing in the top junior league in Sweden (SuperElit) where he scored 16 goals and 36 points in 43 games – both marks led the league among defensemen. He also played eight games against men at the top level (SHL) where he scored one goal. There's a lot to like here, and it's a bit surprising he wasn't drafted already a year ago. This season, Johansson needs to make the jump and play against men full-time. He should also get consideration for the World Juniors team – he's part of Team Sweden's summer camp roster at least.
Round 5 – 155th overall: Damien Giroux, C
This pick was acquired from the Washington Capitals in exchange for forward prospect Tyler Graovac. Giroux is an undersized forward (5-9, 170) who scored 19 goals and 43 points in 68 games for the Saginaw Spirit in the OHL. He also carried an 'A' on his jersey during his second season in the league which is pretty impressive. Here's what Wild Assistant GM Andrew Brunette said about Giroux: "Hard worker. Competitive. Good skills with a good engine. Great leadership qualities. Very good head for the game. Competitive 200-foot player with offensive upside. Reliable in all three zones."
Round 6 – 179th overall: Shawn Boudrias, RW
Boudrias is a big winger (6-4, 196) who was draft-eligible already a year ago but was one of the youngest players in the draft and went undrafted back then. During his third season in the QMJHL, Boudrias scored 28 goals and 60 points in 60 games for the Gatineau Olympiques. No one else on his team had more than 40 points, so he didn't get much offensive support. The best offensive players they had were traded mid-season. Boudrias returns to the QMJHL for another season at least, and the Wild have the option to send him back there for an overager season after that if needed.
Round 7 – 210th overall: Sam Hentges, C
With one of the final picks in the draft, the Wild selected yet another overager in Hentges. He's an average-sized center (6-0, 170) who played in the USHL where he scored a total of eight goals and 18 points in 23 games split between Des Moines Buccaneers and Tri-City Storm. Next season, he's making the jump to NCAA hockey where he'll play for the St. Cloud State University.
Development Camp Notes
Full roster for the Minnesota Wild Development Camp can be found from here: https://nhl.bamcontent.com/images/assets/binary/299392384/binary-file/file.pdf
I didn't have a chance to watch the Development Camp of the Wild because I don't actually cover this team. If you'd be interested in becoming a scout/writer and cover the Minnesota Wild, please contact @DobberProspects on Twitter.
Based on the reports I managed to dig up, the most recent first-round pick Filip Johansson had a lot of eyes on him and apparently he didn't disappoint. He received praise for his hockey smarts and gap control most of all, and those are definitely his strengths. 
Another piece of information I gathered was that Ivan Lodnia and Dmitri Sokolov were paired together for most of the drills, and Sokolov impressed with his goal-scoring abilities which isn't surprising. Sokolov will play in the AHL this season and he needs a few years there but his offensive upside is good – potential middle-six winger who can score a bunch of goals in the NHL as well. But he needs to improve his fitness level and play without the puck to get there. Lodnia's offensive upside is good as well but he needs to play one more season in the OHL before he can play in the AHL.
Offseason Moves
The Wild re-signed 25-year-old defenseman Nick Seeler to a three-year contract. It's a one-way contract for all three years which means he'll get every opportunity to be a full-time NHL player now. Realistically Seeler doesn't have upside to be more than a number six defenseman for the Wild but handing out a contract like that means they have a lot of faith in him.
Goalie prospects Stephen Michalek and Ádám Vay did not receive qualifying offers. The Wild are moving on from them, and it appears Kaapo Kähkönen is the next goalie in line for them. Kähkönen had a great season in the Finnish Liiga, and he's expected to play a major role in the AHL this season. Defenseman Dylan Labbe and forward Adam Gilmour were also not qualified.
*
And that's all for now. Feel free to add comments below. Follow me on Twitter @JokkeNevalainen.
Image courtesy of 365twincities.com
LATEST RADIO & DRAFTCASTS