Prospect Ramblings: Low-key signings
Hayden Soboleski
2018-03-25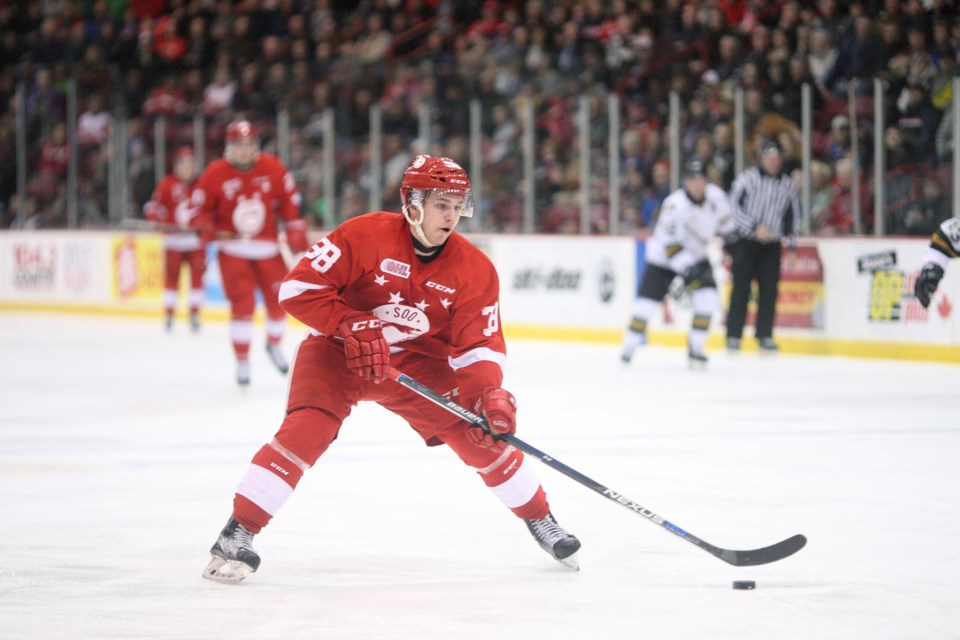 ***
Before I get into prospects signing ELCs, I want to highly encourage readers to check out the most recent Finnish Liiga Update by Jokke Nevalainen. Since taking over our SHL and Liiga reports, Jokke has turned them into monster articles – I'm not sure there's more tuned-in scandinavian-focused content out there (in English anyways). Check it out here: https://dobberprospects.com/22583-2/.
***
Earlier this week, Managing Editor Peter Harling wrote this Ramblings going over a smack of players who signed ELCs recently, and a list of NCAA naes to watch (https://dobberprospects.com/prospect-ramblings-prospect-free-agent-season/). Well, 'tis the season and I'm here to expand that list thanks to lots of activity this week.
Free Agent signings:
Hayden Verbeek to Montreal – Nephew of NHL veteran Pat Verbeek, Hayden has spent 4 season with the Greyhound in the OHL. He never passed the point-per-game threshold, but he did hit 30 goals this season which is no small feat. I'm pretty weary of players who dont break out in Junior until their an over-ager so I wont be drafting him this off-season, but adding a potential goal-scorer for free is never a bad move. Just dont expect him to appear in Habs colors next season.
Prospect signings:
Christian Wolanin in Ottawa – The 23-year-old wasted no time getting into the NHL after his NCAA season ended – he's already played twice as a Senator. The defender has always put up respectable point totals in the NCAA, but saw a big increase in goal-scoring this season, boosting hus numbers to a new level (35 points in 40 games). Let's see how he fits in for the rest of the season; I dont predict he will be an immediate scoring threat, but there's no reason the seasoned prospect can't stick around come 2018-19. Could be a darkhorse candidate to pick up some of Karlsson's slack if he's moved in the off-season. Worthy of a risk-pickup in deep leagues.
Ryan Lindgren in New York – Acquired in the Rick Nash trade, I wasn't expecting him to sign. He's only 2 years into his NCAA career and is a defense-first guy (meaning being older and stronger is usually an advantage). He may very well be good enough to be a depth NHL guy but he's not yet ripe. Dont expect much fantasy upside.
Merrick Madsen in Arizona – He posted yet another strong season in Harvard, as an extremely rare goalie serving as team captain. His SV% and GAA have actually gotten worse in each of his 3 seasons as a starter, but his worst numbers are still .918% and 2.27 so there's definitely lots of potential here. He's not high on the organization's depth chart and goalies are always a long-term project, but he's big enough (6'5") and has a good track record.
Tobias Geisser in Washington – 6'4" d-man but probably staying in Europe for a while.
Otto Koivula in Long Island – I'll have to refer to our Finnish expert Jokke on this one, but the hulking winger has ok numbers overseas. Guessing he stays there a while.
Shane Gersich in Washington – Not bad scoring numbers in the NCAA, clearly the caps are confident in him if they asked him to forgo his senior year to turn pro. Not close to NHL-ready but will be keeping an eye on in the future.
Cam Johnson in New Jersey – One-year ELCs are usually a sign of a risky prospect. Pretty "meh" NCAA numbers. Doesn't have the height that goalies need to get multiple chances.
Wiley Sherman in Boston – Defensive-dman so dont worry about him unles your league is insanely deep.
Kiefer Sherwood in Anaheim – Another player leaving college a year early to turn pro. Close to a point-per-game scoring in NCAA and USHL before that, and has a pro frame already. Could be a decent AHL contri