Prospects Ramblings: Comparing Fantasy Rankings to NHL Central Scouting, NCAA Hockey, Florida Panthers Prospects and more.
Peter Harling
2018-01-22
This weeks Ramblings will have a heavy focus on the draft as NHL Central Scouting released their Midseason rankings and here at DobberProspects we released our Fantasy Rankings.
First let's look at our Fantasy Rankings. This is an annual list I put together with contributions from some senior writers and in addition I get some input from some prominent prospect experts. The list is a consensus rankings combining all the writers rankings and averaging it all out. I also include as many comments that I can from all the writers on each player to give you a brief scouting note or explanation as to how they placed where they did on the list. While compiling the list here are some interesting observations I had.
Rasmus Dahlin was ranked number one by six of the nine writers. The only other player to receive a number one vote was Andrei Svechnikov.
Rasmus Dahlin was ranked second once, and third two times and no lower than that.
Joe Veleno was ranked as high as seventh on two lists and as low as 25th on one and was ranked 14th overall
The 2018 draft is heavy ranked with Defense, but only four cracked the top ten, and only nine in the top 31 overall.
Evan Bouchard is leading all draft eligible prospects – that's every draft eligible prospect – in scoring with 54 points, but was only ranked 13th overall behind five other defensemen.
The highest rated players on any list to not make the final ranking were both at 20th in Jakub Lauko, and Cole Fonstad.
One player who only appeared on one ranking that was a mild surprise was Rasmus Sandin, who was ranked 22nd by Scott Wheeler
Swiss forward Nando Eggenberger, once considered a probably first round pick has seen his stock fall and was only ranked on one list as well.
To see the full article click here
***
So that's the Fantasy Ranking, moving onto the NHL Central Scouting Rankings. Their list is not a overall ranking as they break it down into four categories.
You can find all their rankings here.
Here are some observations I had
North American Skaters
From this list it is no surprise to see Andrei Svechnikov ranked at the top. I was pleasantly surprised to see Evan Bouchard ranked as high as fifth overall. Bouchard is likely going to see more attention in the second half and has a strong possibility of increasing on many draft lists. If not, he would be a tremendous value fantasy pick as a mid to late first rounder.
Another player to be a little higher than I expected is Barrett Hayton, who is posting impressive numbers on a strong Sault Ste. Marie team in the OHL this year.
One player who I thought were a little on the high side include Patrick Giles, a 6-4, 205 pound center from the USNTDP that has a combined 19 points in 47 games in the USHL and USDP program this year. He is a Boston College commit for his D+1 year and could be a good example of a better "real hockey" player than a fantasy player.
On the DobberProspects Radio Podcast when we had Brock Otten from the OHL Prospects Blog we discussed Sean Durzi, who is an over age draft eligible prospect on Owen Sound. He has 15 goals and 47 points in 37 games for the Attack and was ranked at 39. Still not a first round pick, but sure to be drafted at this point.
European Skaters
Both the NHL ranking and our fantasy ranking had the same top two International skaters in Dahlin and Adam Boqvist, but that's where the similarities end. Isac Lundestrom was rated high on both lists was Grigori Denisenko, but they had Jacob Olofsson much higher.
Adam Ginning was ranked sixth by NHL and was not ranked at all by any of the contributing writers to our fantasy list, the Swedish defenseman has little fantasy upside. Dominik Bokk was ranked seventh overall and finished 23rd on our list.
One player I thought was a little low on their list was Jesperi Kotkaniemi at eighth overall.
Jesse Ylonen is another, he received three votes at 31,30, and 30 and was just outside our list and was ranked 28th overall by NHL.
***

We have a great staff of writers here at DobberProspects, and a new addition I am particularly excited about is a Finnish writer from the forum Jokke Nevalainen who covers our Florida Panthers prospects. (More on Florida prospects below). Last week I put a spotlight on his CHL scoring comparison article and this week he has a very enlightening article looking at the NCAA. He uses a stat called NHLe, which is a predictor for production at the NHL level and compared players across the NCAA by age. Be sure to give the article a read here
One very interesting by-product of the article is the spotlight it puts on high performing undrafted players. The common thread between them all is they are all undersized at less than six feet, but many are 5-10, and as Jokke points out, that isn't that small anymore. The 18-year-olds are first time draft eligible so I won't point them out here
19-Year-Olds
Hugh McGing, Scott Perunovich, Mitchell Lewandowski, and Brandon Biro are the top undrafted players you may want to research
20-Year-Olds
Nicholas Halloran, Colt Conrad, and Gordon Green are the top 20-year-olds. Halloran is a 5-10, 174 pound RW from Colorado College that has 14 goals and 34 points in 24 games. At 20, these players may be more likely to be signed as free agents than drafted.
For more College players that could become fantasy relevant prospects if signed this year, be sure to buy a copy of the DobberHockey Midseason Guide as Dobber lists over ten players to put on your watch list. Get it here
***
Speaking of the Florida Panthers prospects, here is my latest My NHL Trade Rumors post Top Ten Florida Panthers Prospects.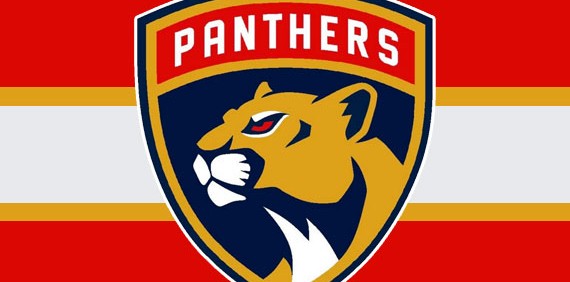 Some interesting observations I took away from this ranking; Florida isn't afraid to go off the board. They did so in drafting Henrik Borgstrom and Aleksi Heponiemi and the early returns are very promising. They are also not shy to acquire undersized players, Henrik Haapala (5-9), Jayce Hawryluk (5-11), Denis Malgin (5-9), Adam Mascherin (5-10) and Vince Trocheck (5-10).
Florida has also done a good job scouting OA players and signing free agents in Henrik Haapala, Dryden Hunt, and Linus Hultstrom.
I also noticed Florida has several prospects trending up hard. Obviously Aleksi Heponiemi is top of the list of rising prospects as he is making all kinds of noise in the WHL. But some doing it a little more quietly include defenseman Max Gildon, a University of New Hampshire freshman that has 18 points in 24 games. He has size and skill and should make an impact at the pro level soon.
Maxim Mamin was a steal in the sixth round of the 2016 draft, in his first year in North America the 23-year-old is tearing up the AHL on a lousy Springfield team with 22 points in 29 games and was recalled to play his first NHL game earlier this year. He is currently only 3% Fantrax owned as well.
Former Kingston Frontenac Juho Lammikko had a struggle as an AHL rookie last year, but has found another level to his game this year. He is a big versatile two-way forward but has found some more offense this year posting 23 points in 44 games this year, doubling his point total of 11 in 47 games last year. Lammikko is only 2% Fantrax owned and has moved back onto my relevant fantasy watch list.
It was difficult for me to exclude Jonathan Ang from the list. I feel that he is a few years away yet and still has some warts in his game to work out (Penchant for bad penalties), but his invitation to Hockey Canadas World Junior Selection Camp is a good indication that he is still on track and trending up as well.
***
Back to the Draft and looking even further down the road at the 2019 NHL Draft, the early favorite to be the top ranked player should be USAs Jack Hughes. Playing for the USNTDP in the USHL, Hughes has just been named the Forward of the Week after posting ten points in the last three games including a five assist game. Hughes has 27 points in 14 games this season, and is the younger brother of 2018 Draft eligible prospect Quinn Hughes. There are three Hughes brothers as the youngest is 14-year-old Luke Hughes, we should see him in the 2021 Draft.
***
I love a good underdog story, a real good follow your dreams and make it big success story. Joe Hicketts is a 5-8, 181 pound defenseman. He was passed over in the 2014 draft due to his size despite a tremendous WHL career and winning Gold with Canada at both the Ivan Hlinka and the World Junior. He was signed as a free agent by the Detroit Red Wings and had a very impressive rookie AHL season last year in Grand Rapids scoring 34 points in 73 games and winning the Calder Cup Championship. Hicketts is making his NHL debut tonight and is only 9% Fantrax owned. Hicketts may not produce enough points at the NHL level to be fantasy relevant in most standard leagues, but in deeper ones and those with hits and blocks he could be a good value add.
***
Another prospect seeing a spike in his value should be Dmitri Sokolov, a 2016 seventh round pick of the Minnesota Wild. Sokolov is having a strong season posting 20 goals and 38 points in 35 games with Sudbury. He was named to the Russian WJC roster and had another three points in five games. His OHL rights were traded to the Barrie Colts, where he was reunited with fellow WJC teammate Andrei Svechnikov. In his first six games in Barrie he has six goals and 12 points.
LATEST RADIO & DRAFTCASTS