Prospect Ramblings: Vancouver's Powerplay
Hayden Soboleski
2017-09-03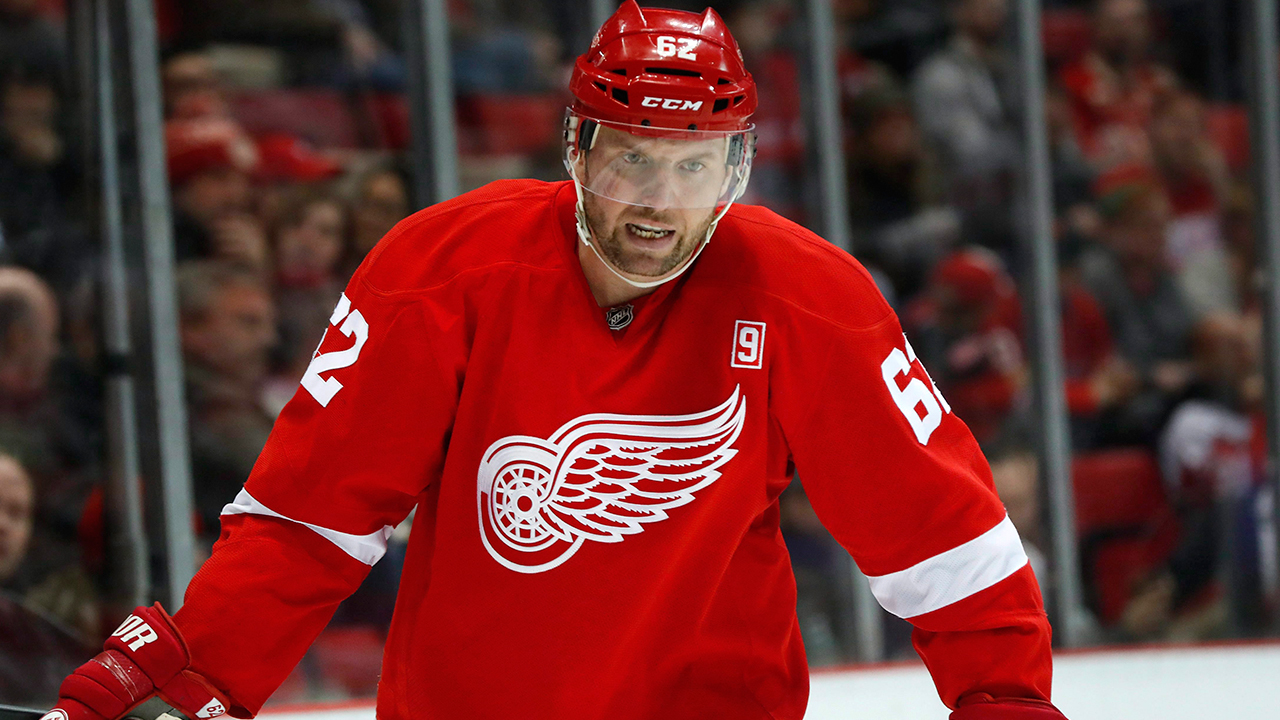 The Canucks made news this weekend when they signed veteran Thomas Vanek to a one-year, 2 million dollar deal. At this point in his career, Vanek is a successful journeyman who will likely bring back a draft pick at the trade deadline, making him a decent investment for a team still stockpiling young blood. But the most controversial part about this signing is the fact that Vanek is something of a powerplay specialist – and that's a role becoming very competitive in Van City since the squad also brought in Sam Gagner on July 1st.
Here are the Canucks' forwards powerplay point (PPP) leaders from 2016-17:
| | |
| --- | --- |
| Player | PP Points |
| Sedin, H | 15 |
| Sedin, D | 14 |
| Horvat | 10 |
| Sutter | 8 |
| Granlund | 7 |
| Eriksson | 7 |
| Baertschi | 6 |
Those are very poor numbers, so its clear the special team units need some help. For reference, Gagner ended the season with 18 points with the man-advantage and Vanek had 11 in a down-year, which is why they look like favorites to land some serious PPTOI.
The complication here is the promising youth on the roster. Brock Boeser and Nikolay Goldobin are offensively-capable wingers who could thrive when given extra space for their creativity, and those of the rebuilding mindset are right to believe they should receive preference over 28- and 33-year-olds who have passed their primes. Throw in the fact that adding Vanek to the mix may also jeopardize younger Sven Baertschi's chance to increase his totals, and this is becoming even more unpalatable to fantasy owners of any of the three.
In my mind, there's a few ways this could play out:
Option 1.
Vanek or Gagner + Sedins on PP1, Horvat + Boeser + Vanek or Gagner on PP2
This is the situation most people are expecting, and why there is a bit of an outcry. Both Vancouver fans and fantasty owners invested in Boeser want to see how far he can go with the masterful Sedins. That being said, by last year's numbers, this is the most successful combination by any odds, despite leaving out Goldobin and Baertschi.
Option 2.
Boeser + Sedins on PP1, Horvat + Vanek + Gagner on PP2
BAM. Solved the problem right? Boeser get to kick it with the best. The problem is, Vanek was clearly brough in to solve some PP problems. He's not going to help in the team's own end, and his point totals on the season aren't going to launch the team to any status of importance. So why would he be there if its not for top PP time?
Option 3. (My best case scenario)
Vanek + Boeser + Horvat on PP1, Sedins + Gagner on PP2
That's right, I don't want the Sedins getting the real powerplay ice time. Given their status as career All-Stars and point leaders, this certainly isn't the avenue if the Canucks want to be as competitive as possible, but there's reason to like this idea:
– Vanek on the top PP with youngsters helps ensure its success. The worst case scenario is handing the reigns to the youth, and them failing. It can kill confidence inthe short and long term. Put the career specialist with two young cornerstones and help make sure things go right.
– Its helps ensure Boeser starts his career on a good note. The Canucks are in for a rough ride. Boeser could have a great season competitively, but only end up with 30-40 points because of the team, upsetting him and fans. 1st-unit time will help make sure he hits good point totals and gives faith to fans who have been waiting for hope.
– The Sedins are in decline. Give them a bit less ice time (its only a few minutes per game) and maybe their even-strength energy gets a boost.
– Vanek on the top PP over Gagner helps maximize his totals and therein trade value before the trade deadline. He's going to be flipped, so the team might as well do everything they can to make it a higher round.
The fact that who gets on the powerplay is in question is a good thing for Vancouver, who as you can see above, struggled last season. But this will be a ripe source for controversy among a fan base split between hopeful rebuilders and those who want to be competitive, so training camp should be interesting.
***
Thank you for reading and best of luck in your upcoming 2017-18 fantasy season drafts!
Hayden Soboleski
@soboleskih
LATEST RADIO & DRAFTCASTS