Prospects Rambling: Checking on the Memorial Cup
Kevin LeBlanc
2017-05-24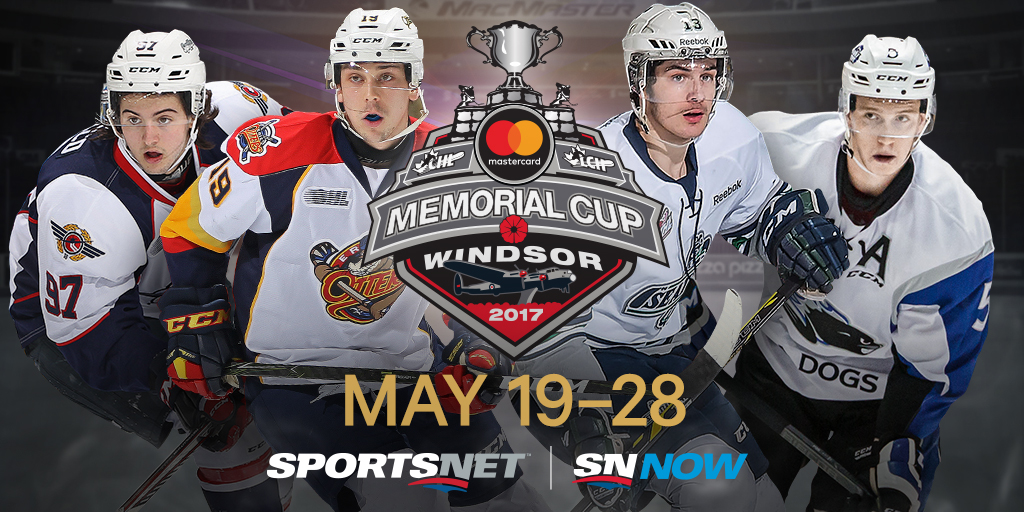 ---
Apologies for no ramblings lately, as we have been shifting things over to the new server. There will be plenty of updates coming your way this week, so be on the lookout.
While we were gone, the 2017 Memorial Cup has been in full swing, starting last Friday, and will culminate with the Championship game on Sunday evening. Lets take a closer look at how each team has fared.
---
Windsor Spitfires
After not playing for nearly six weeks, there was some thought that the hosts would be rusty out of the gate. They have been the opposite, winning all three of their round robin games against Saint John (3-2), Seattle (7-1) and Erie (4-2). Windsor has recieved balanced scoring up and down the lineup, with Jeremiah Addison leading the way with six points, and Jeremy Bracco and Gabriel Vilardi chipping in with five each. Windsor, who at times this season were inconsistent in their play, used their break to get healthy and it has shown what could have been possible if their roster was in tact all season.
As a bi-product of their 3-0 round robin sweep, the Spitfires have earned a place in the 2017 Memorial Cup Final on Sunday. They will face the winner of the Saint John-Erie semi-final game Friday at 7:00PM.
Erie Otters
The champions of the Ontario Hockey League started round robin play at the Memorial Cup with two victories. One of those victories however, was much more memorable then the other. That's because the Otters put up a 12-spot on Saint John this week, in what was the highest scoring Memorial Cup game of all time. Dylan Strome was on fire, setting a record for the most points in a Memorial Cup game with four goals and three assists. In addition, Alex DeBrincat, Anthony Cirelli, Taylor Raddysh and Darren Raddysh also finished with four points or more. Prior to the beatdown of Saint John, Erie defeated Seattle 4-2 in their opening game.
The Otters were handed their first loss tonight, despite outshooting Windsor 35-19. They will look to bounce back against Saint John on Friday with a Memorial Cup championship game birth on the line.
Saint John Sea Dogs
Despite being the hottest of all the Memorial Cup participants coming into the tournament, Saint John's performance in this tournament has been a mixed bag. There is no greater example of this inconsistency then the 12-5 loss that they suffered to Erie which was followed up the next night by a 7-0 resounding victory over Seattle. Mathieu Joseph has led the way with four points in three games, but behind him the Sea Dogs have continued with the balanced scoring that they were known for during the season. Five other Saint John players are just a point behind with three points in three games.
Which Saint John team will show up in the semi-final on Friday? We will see if they can get revenge on Erie for the embarrassment of their huge loss on Tuesday.
Seattle Thunderbirds
It was a Memorial Cup to forget from the T-Birds, who lost all three of their round robin games by a combined score of 18-3. They gave up seven goals in two of their three defeats, and lost the other to Erie in their opener 4-2. Mathew Barzal put up two points in three games, but the rest of the statistical performance by Seattle was rather pedestrian. Unfortunately, the Thunderbirds were eliminated last night by Saint John, and leave the Memorial Cup empty handed.
Remaining Games
Friday, May 26th – Semi Final: Saint John vs. Erie – 7:00 PM (Tape Delay on NHL Network starting at 8:00PM)
Sunday, May 28th – Championship: Windsor vs TBD – 6:00 PM (Live on NHL Network)
LATEST RADIO & DRAFTCASTS