Patrick Kileen
Tim Lucarelli
2013-04-07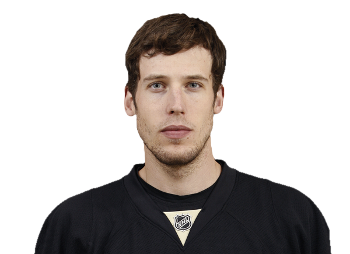 Patrick Killeen, G

Catches: L

Height: 6-4

Weight: 185

Born: 1990-04-15

Hometown: Almonte, ON, CAN

Drafted 2008 by Pittsbugh, 180th overall
Observations:
April 2013 – Killeen is a third-year professional who has spent the majority of his pro career in the ECHL. He has a strong sophomore campaign, posting a 2.69 goals-against average, while making it to the ECHL All-Star game and being named the ECHL All-Star King of the Shootout, stopping six of six attempts. He has struggled to keep that success going in 2012-13 though, failing to maintain a GAA lower than 3.25 with two different teams.
Killeen once showed promise in his OHL days, but his professional career has been another story. It's unlikely he sees any NHL time.
Footage:
No footage at this time.
Fantasy Prospects Report Notes (Any FPR's released in the last 18 months will not be listed here):
Buy the latest Fantasy Prospects Report here.
LATEST RADIO & DRAFTCASTS