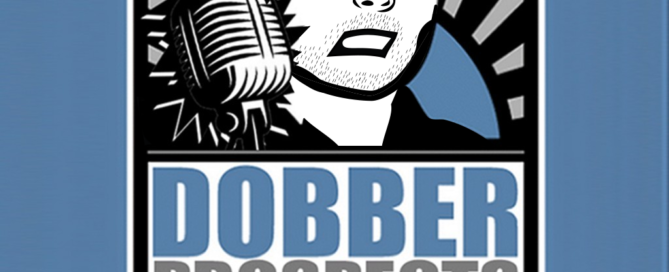 Summary
The Dobberprospects Radio podcast kicks off the 2021 Wo …
iTunes
Follow
Guests on this podcast: Chris Peters ESPN @chrismpeters
Follow us on Twitter: @dpr_show
Also Available On
Contents
The Dobberprospects Radio podcast kicks off the 2021 World Junior preview series with prospect writer Chris Peters from ESPN to review the USA roster (AKA Team NCAA)
Team USA may have the best goaltending tandem in the tournament with Spencer Knight (FLA) backed up by CHL goalie of the year Dustin Wolf (CGY). You probably are familiar with those names, but who is Logan Stein, the third goalie? Chris gives some insight to the 19-year-old undrafted prospect.
USA has named nine defensemen to the roster in:
Brock Faber, NCAA (LAK)
Drew Helleson, NCAA (COL)
Ryan Johnson, NCAA (BUF)
Tyler Kleven, NCAA (OTT)
Jackson LaCombe, NCAA (ANA)
Jake Sanderson, NCAA (OTT)
Hunter Skinner, OHL (NYR)
Henry Thurn, USHL (ANA)
Cam York, NCAA (PHI)
Can Sens 2020 first-round pick, fifth overall selection Jake Sanderson play the role of top defenceman as an 18-year-old?
Will Sens picks Sanderson and Kleven be a pair after having been roommates and linemates with the USA NTDP and now at the University of North Dakota?
The 13 forwards named to the roster include:
Matthew Beniers, NCAA (2021 NHL Draft)
Brett Berard, NCAA (NYR)
Matt Boldy, NCAA (MIN)
Bobby Brink, NCAA (PHI)
Brendan Brisson, NCAA (VGK)
Cole Caufield, NCAA (MTL)
Sam Colangelo, NCAA (ANA)
John Farinacci, NCAA (ARI)
Arthur Kaliyev, OHL (LAK)
Patrick Moynihan, NACC (NJ)
Landon Slaggert, NCAA (CHI)
Alex Turcotte, AHL (LAK)
Trevor Zegras, AHL (ANA)
USA has only one 2021 NHL Draft eligible prospect in Matthew Beniers from the University of Michigan. Can he play in a top-six role in this tournament?
Chris predicts a USA super top line for USA of
Arthur Kaliyev – Trevor Zegras – Alex Turcotte
That has some lethal potential and does not even include Cole Caufield or Matt Boldy!
USA will miss several players such as Nick Robertson (TOR), Thomas Bordeleau (SNJ), and John Beecher (BOS) and Chris explains why those players are absent.
Coming up on future episodes of the DPR WJC preview:
Canada with Craig Button – TSN
Finland with Marco Bombino – USHL Scout
Sweden with Jimmy Hamrin – McKeens
Russia with Dylan Griffing – DobberProspects
Czech and Slovakia with  Samuel Tirpak – DobberProspects