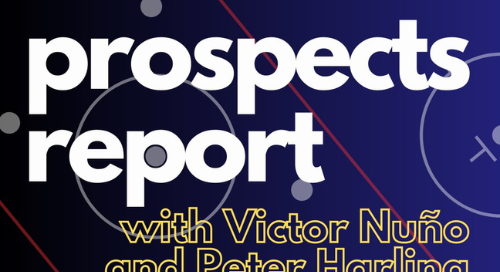 Summary
On report eight the guys look back on the World Champio …
Spotify
Follow
Also Available On
Contents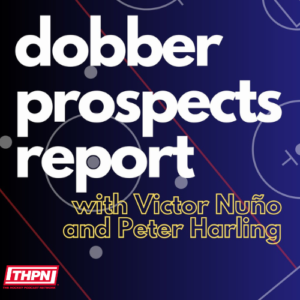 On report eight the guys look back on the World Championship (WC) and in particular some prospects that turned some heads and raised their fantasy hockey stock.
The WC has been trending towards including more prospects in recent past and it is a prime opportunity for prospects to showcase their upside against NHL players and professional level players. That means it is an excellent opportunity for you (the fantasy GM) to gauge these prospects in terms of their expected arrival at the NHL.
Here are the players discussed on this episode.
3:09 – Arturs Silovs, Latvia (Vancouver Canucks)
8:21 – Matt Coronato, USA (Calgary Flames)
12:56 – Cutter Gauthier, USA (Philadelphia Flyers)
18:27 – Leon Gawanke, GER (Winnipeg Jets)
26:30 – Scott Perunovich, USA (St. Louis Blues)
33:08 – Lane Hutson, USA (Montreal Canadiens)
40:37 – Jesper Wallstedt, SWE (Minnesota Wild)
46:57 – David Reinbacher, AUS (2023 Draft)
54:15 – J.J Peterka, GER (Buffalo Sabres)
58:58 – Dans Locmelis, LAT (Boston Bruins)
The Dobber Prospects Report is now a member of The Hockey Podcast Network. We are very excited to be joining the army of fantastic hockey podcasts. Please check out @hockeypodnet for all the shows like this one talking hockey from fantasy to team coverage, to you name it.
For feedback on the show or to chat with us, follow us on Twitter: @dpr_show @pharling @victornuno12 @saborin91
Don't forget to follow @hockeypodnet and all the great podcasts on the network.
Please subscribe on iTunes, Spotify, or the podcast aggregator of your choice and leave us a five-star review, it really helps the show.
Enjoy the show and thanks for listening.