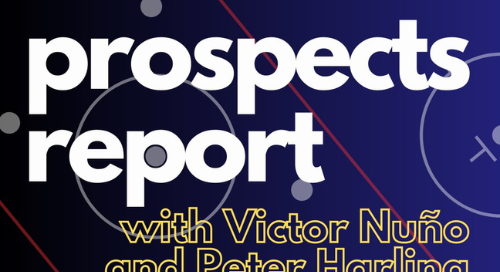 Summary
On report 10, Victor and Peter continue to work through …
Anchor
https://traffic.megaphone.fm/HOC8510452655.mp3?updated=1687374433
Spotify
Follow
DobberProspects Report is powered by The Hockey Podcast Network @hockeypodnet
Also Available On
Contents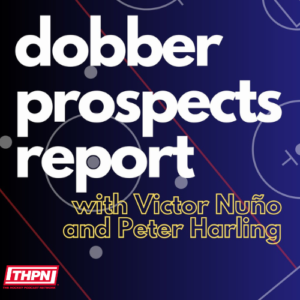 On report 10, Victor and Peter continue to work through the DobberProspects Organizational Rankings, picking up from report nine where they left off.
More show announcements, the show is now part of The Hockey Podcast Network. We are happy to be part of the All-Star line up of podcasts and you can find those great shows on the THPN Twitter page @hockeypodnet
On this episode we start with team nine the Seattle Kraken and discus the following players.
9. Kraken – 2:47 – (Ty Nelson, Tyson Jugnauth)
8. Red Wings – 16:10 -(Jared McIsaac, Dmitri Buchelnikov)
7. Kings –  30:12  – (Aatu Jamsen, Samuel Fagemo)
6. Hurricanes – 38:31 – (Ryan Suzuki, Cruz Lucius)
5. Canadiens –  50:38 (
Adam Engstrom, 
Arber Xhekaj)
Thanks for listening to DobberProspects Report #10
For feedback on the show or to chat with us, follow us on Twitter: @dpr_show @pharling @victornuno12 @saborin91
Don't forget to follow @hockeypodnet and all the great podcasts on the network.
Please subscribe on iTunes, Spotify, or the podcast aggregator of your choice and leave us a 5 star review, it really helps the show, you can also like our facebook page DobberProspects Report.