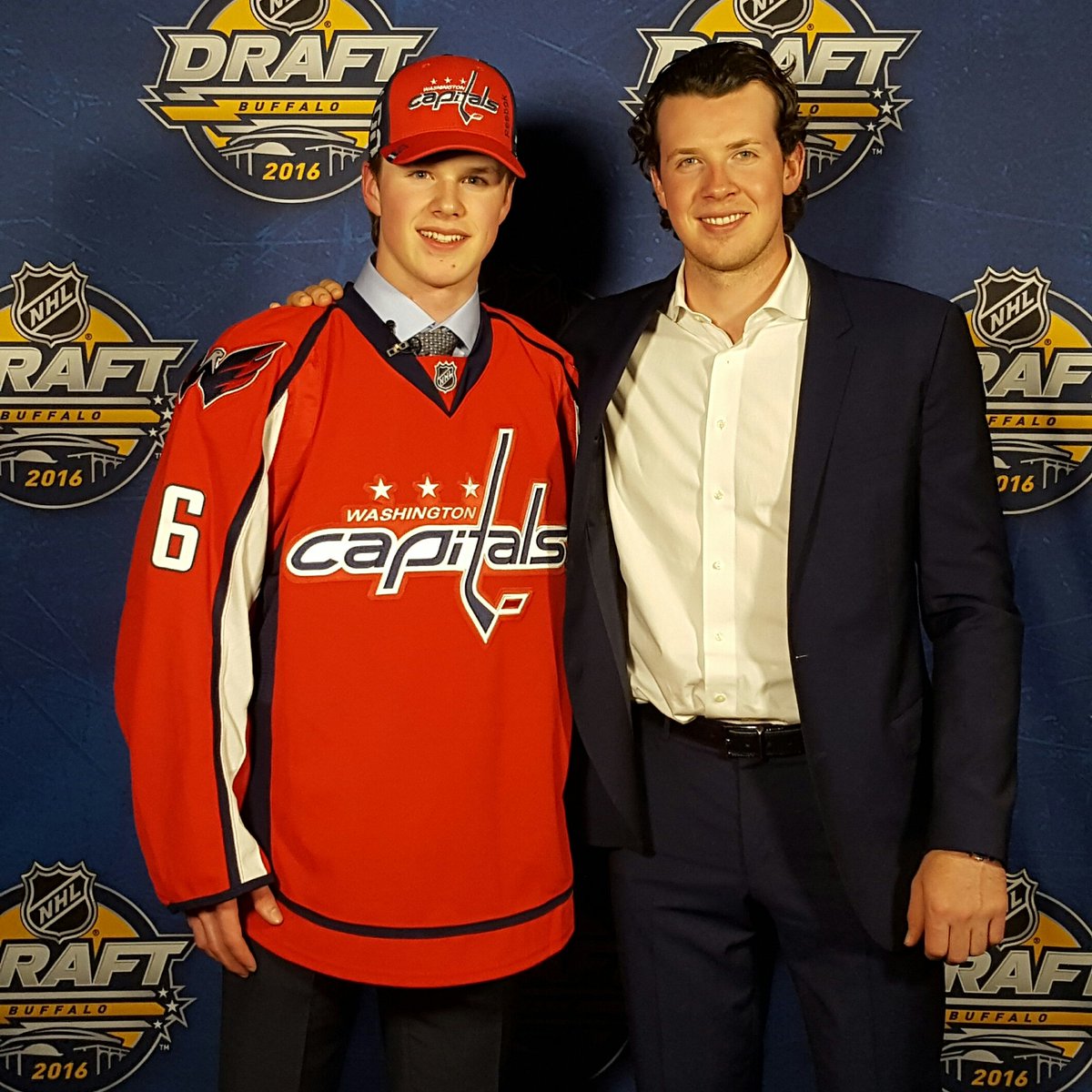 Lucas Johansen, D

Shoots: L

Height: 6-01

Weight: 176

Born: 1997-11-16

Hometown: Port Moody, BC, CAN

Drafted: Washington, 28th overall 2016
Observations:
December 2017 - Johansen has been playing extremely well for a Bears team hat is struggling to score as of late. He is leading the defense is points with 14, which is good for a tie for fourth on the Bears overall. One problem for Johansen is that for a player trusted with powerplay one opportunites he does shoot enough, as he has just 35 shots in 27 games. In those 35 shots he does have five goals, so he seems to be mirroring Djoos' final AHL season (picking his spots over just blindly shooting), but I would still prefer that he shoots more. As of now Johansen is exceeding expectations for the Capitals and could be up in the NHL as early as the 2018-2019 season. Pat Quinn
July 2017 - Johansen had a mediocre year in terms of fantasy production last season but that was in large part due to the Kelowna Rockets team spreading the ice time out to more players, notably Cal Foote. He still managed to produce a similar number of points while putting up better defensive numbers overall. Barring no UFA moves on the back end Johansen will still likely spend this season in the AHL receiving top four ice time in a lot tougher of a league to grow his game as that is usually how the Capitals progress its prospects. Look for Johansen to be a steady mid-pairing defenseman who can tansition he game well but is likely not never wow in the points department. Pat Quinn
December 2016 - Johansen has seen his points for the Kelowna Rockets on defense off to a slow start this seasn. Currently he has 12 points in 30 games, a 0.4 points per game, compared 0.71 ppg for his draft year (2015-2016). That is concerning but most scouts were bullish on his offense explosion but were all still high on his strong two-way play, that has not dropped off at all. Nine of his 12 points are from the powerplay, so he is still playing the #1 powerplay, but his even strength scoring is way down which could be associated with unlucky on-ice shooting percentages. He was drafted as a strong two-way defender, and that is still there, but if the offense continues to grow on last years pace that would be an added bonus. Pat Quinn
June 2016 – The two-way defender has to add some muscle, but Ryan Johansen's younger brother is the latest high-end talent from the blueliner factory known as the Kelowna Rockets. Mark Allan
March 2016 – Lucas Johansen is a smooth skating cerebral defenseman, with an accurate shot from the point, who plays a solid all around game. Fluid is stride, Johansen can get to open pucks and find seams through fore-checkers as he transitions the puck up ice with ease. Not overly physical, Johansen plays a steady positional defense and keeps and active stick to break up passes of attackers. Though his calling card is with the puck on his stick, he isn't a one dimensional offensive defenseman as he uses good hockey sense to read plays both ways. Johansen still requires work on his defensive reads as he can be caught trying to be too fancy rather than make the simple play. - Aynsley Scott
Fantasy Outlook: B-
Johansen has the tool package to become a solid two-way defenseman but he is several years away from making the jump.
Footage:
Lucas Johansen – CHL Top Prospects Game 2016:
2015 Memorial Cup Final - Oshawa Generals vs Kelowna Rockets May 31 2015:
Buy the latest Fantasy Prospects Report here.
Trending Discussions
Connect with us