July 32-in-32: Colorado Avalanche
Hayden Soboleski
2023-07-07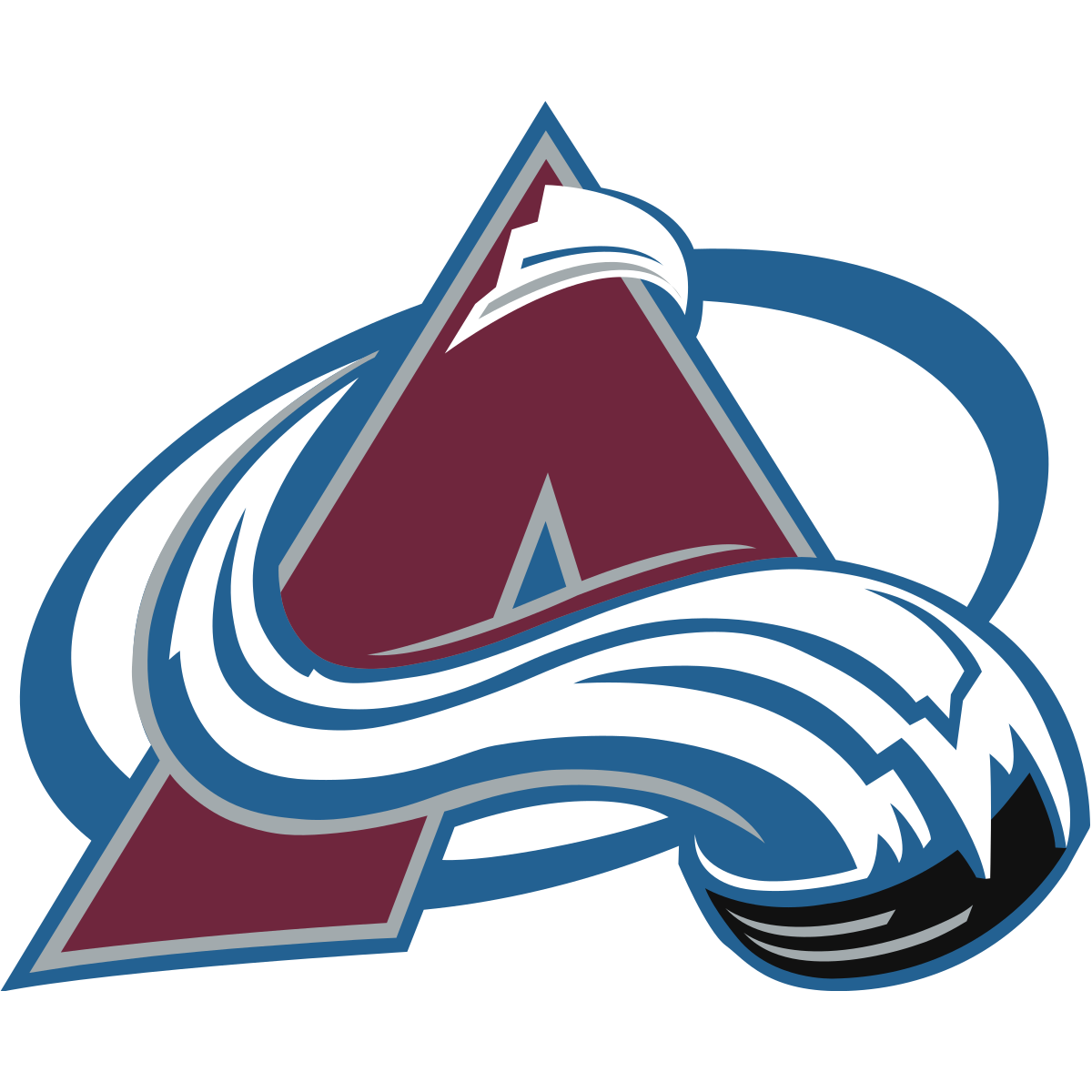 The 32-in-32 Series is an annual event here at DobberProspects! Every day in July we will be bringing you a complete breakdown of a team's Draft, and insights into their off-season movements thus far. Following this up in August, we will dive into every team's prospect depth chart with fantasy insights and implications for the upcoming seasons. Check back often, because we plan on filling your hockey withdrawal needs all off-season long!
***
The 2023 draft was originally scheduled to be yet another short one for Colorado, who has spent a considerable amount of pick and prospect capital to maintain their cup-threat status. In a surprise move however, Colorado traded youngster Alex Newhook in exchange for a 1st-round pick and an early 2nd-round pick (which was subsequently flipped for Ross Colton). Adding this extra first-rounder to the first-round pick they held onto this trade deadline turned this draft into an above-average re-stocking for a franchise as competitive as Colorado.
********
Draft Recap
Round 1, 27th Overall – Calum Richie, C
President of Hockey Operations, Joe Sakic, indicated that he wants his team to get "grittier", so it's no surprise that they selected a centerman who can play a physical game. That's not to say Ritchie will be a wrecking ball by any means, but he is a centerman who can be effective under pressure to make plays. Assuming a full recovery from his end-of-season shoulder injury, Ritchie projects to return to the OHL and hopefully exceed the point-per-game mark and lock-in his status as a potential top-six pivot for the Avs.
Round 1, 31st Overall – Mikhail Gulyayev, LD
Under estimate defensemen that Colorado likes at your own risk. Gulyayev's stat lines did not pop in the KHL or VHL, but in the MHL he received real ice time and thrived in it. He is a strong puck-distributor who can activate quickly to start a rush. His defensive game needs work, and that will likely come through the usual slow process of starting with meager KHL minutes and working his way up the depth chart. The AHL Eagles historically don't ice many "offensive" defensemen at once, however if the new coach does things differently there is a chance he receives a pro opportunity in the next two years despite comparable players like Behrens or Malinski likely on the roster at that time.
Round 5, 155th Overall – Nikita Ishimnikov, RD
A big right-shot defender who produced in the MHL playoffs and doesn't take many penalties. Not a bad gamble in the 5th round. We won't be seeing him on the Eagles or Avs for at least 2-3 seasons, but luckily for players developing in the KHL, NHL organizations retain their rights indefinitely while they wait.
Round 6, 187th Overall – Jeremy Hanzel, LD
It is rare to hear much about a 6th round pick, but a lot of smart people consider Hanzel a good gamble for the Avs. The over-ager is not a big point-producer historically but had a monster WHL playoff run where he well-surpassed the point-per-game mark and was a big factor in his team's success all the way up to the Memorial Cup tournament. He is reliable in any situation and has a shot to turn pro right away to start testing his usage against pros who he won't be able to lean on as easily. Likely a slow-cooker in the minors, but it's a weak blueline there from a pipeline standpoint so a strong debut would fast-track his status in the organization.
Round 7, 219th Overall – Maros Jedlicka, C
It's the 7th round, why not take a flyer on a big, over-age centerman who is already playing against men in Slovakia and doing well? He is expected to return to Slovakia for 2022-23, if that goes well I would expect the Eagles to sign him to a 1-year AHL deal, see where in the lineup he would project to slot in, then either commit to his development or cut bait and let him stay in Europe.
******
The Off-Season
Incoming
Ryan Johansson, C
Ross Colton, LW/C
Jonathan Drouin, LW/ C
Miles Wood, LW
Frederik Olofsson, LW/RW
Riley Tufte, LW (minors)
Jack Ahcan, LD (minors)
Gianni Fairbrother, LD (minors)
Outgoing
JT Compher, C – UFA
Evan Rodrigues, C/LW/RW – UFA
Matt Nieto, LW/RW – UFA
Denis Malgin, LW/RW – RFA not qualified
Erik Johnson, RD – UFA
Alex Newhook, C – trade
Jonas Johansson, G – UFA
Mikhail Maltsev, C (minors) – UFA
Ryan Merkley, RD (minors) – RFA not qualified
Keith Kinkaid, G (minors) – UFA
Re-signed
Jack Johnson, LD
Andrew Cogliano, LW
Justus Annunen, G (minors)
There has been significant turnover in the Avs' lineup from top to bottom. Not captured on the above list was the news that captain Gabe Landeskog will miss the entirety of the 2023-24 regular season rehabbing a knee surgery, meaning that there were significant gaps in the lineup, many of which are still open.
There are currently only 10 sure-fire NHL forwards under contract for next season, and many are certified band-aid boys, meaning prospects on the cusp such as Ben Meyers or J-L Foudy may see some longer looks this season. Top prospects such as Oskar Olausson could force themselves into auditions with strong pre-seasons, making it a strange time for Sampo Ranta to sign in Europe (his rights were retained by the Avs should he turn around his downward trajectory). Dark horse prospect Nikolai Kovalenko would be in a prime position to finally join the organization and make an immediate fantasy impact… if he had a way out of his Russian contract. Based on the Newhook trade and veteran re-signings however, the most likely outcome here is that the Avs simply add more veteran depth up front.
There looks to be minimal turnover on the NHL blueline, with no prospects expected to make the jump this season. The AHL blueline will remain veteran-heavy. The departure of Ryan Merkley is a gold star for college signee Sam Malinski who essentially stole and held that AHL roster spot down the stretch last year.
No surprises in the crease – the regulars will return and prospect Justus Annunen re-upped on a short deal for one more year in the minors before the time comes to give him a try as a full-time backup.
The August 32-in-32 article will cover organization depth charts in more detail, so come back in a month!
*****
Development Camp
Colorado's Development Camp took place starting July 3, featuring most of their notable prospects. Calum Ritchie, J-L Foudy, and Alex Beaucage attended but did not skate as they rehab end-of-season injuries (all are expected to be ready for training camp). Top prospect Oskar Olausson was a notable omission from the list – he was busy attending a Swedish camp including Avs great Peter Forsberg, so he was in good hands.
Prospects who made an impression throughout Dev Camp included Taylor Makar, who has become a faster and heavier forechecker, and Jeremy Hanzel who impressed with physical gap control defending the rush. Ivan Zhigalov stood out as the best netminder in attendance, however this isn't an area of strength for Colorado outside their pro signees.
****
Thank you for reading! For more Colorado Avalanche prospect coverage I can be found on Twitter @soboleskih 
Hayden Soboleski
LATEST RADIO & DRAFTCASTS