DobberProspects Prospect Pool Rankings: 16-11
Ben Gehrels
2023-05-06
16. Chicago Blackhawks – 76.1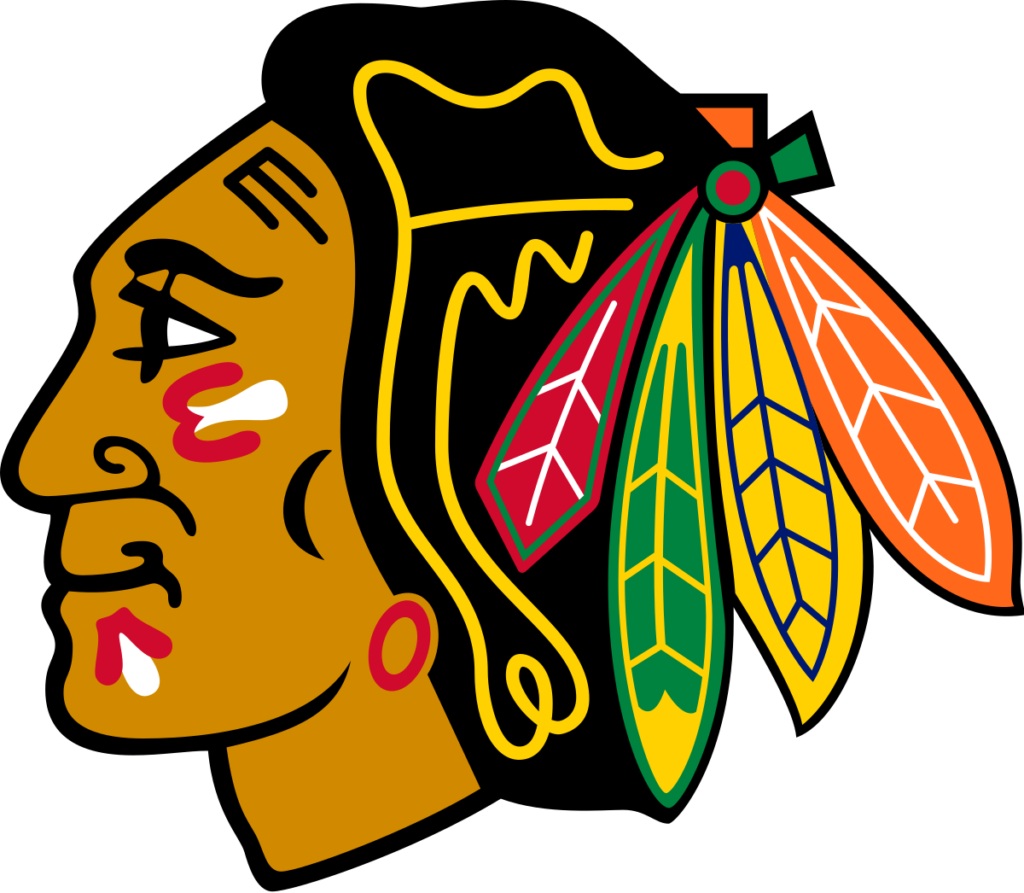 Harling – 79
Quinn – 81
Rines – 81
Itovitch – 71
High – 70
Nuño – 83
Gehrels – 68
Chicago finished with the third-best odds (11.5%) to win the Connor Bedard sweepstakes. Even if they don't win first overall, they still have an excellent shot at picking third overall—as long as none of the teams below them win the lottery—which likely means they will be welcoming either Matvei Michkov or Leo Carlsson into the fold. Both players are bubble generational/elite talents who will haul the Blackhawks up these rankings in a hurry.
Plus, GM Kyle Davidson & Co. will then pick again in the 2023 first round, thanks to a trade with the Lightning, as well as four times in the second round and twice in the third. In fact, Chicago has two first-round and second-round picks in both 2024 and 2025. The Jonathan Toews/Patrick Kane era is officially over in The Windy City and the future will begin to take shape over the next few years. Expect the Blackhawks system to be one of the most stacked in the league a couple years from now.
In terms of prospects already in the pipeline, the DP editors still see the shifty and dynamic Frank Nazar as the jewel in Chicago's crown—despite the fact that he had a slow return from injury (7 points in 13 NCAA games) while Lukas Reichel, number two on this list, has 108 points in 111 AHL games on top of scoring at a 53-point pace as an NHL rookie in 2022-23.
Those two lead the way for now up front while Kevin Korchinski is by far the most valuable piece on the back end. He followed up his point-per-game draft year with an astounding 73 points in 54 WHL games this year. Look for him to turn pro with the AHL IceHogs in 2023-24. If he can hone his offensive instincts and supplement them with pro-level defensive habits, it will not be long until he joins Seth Jones on Chicago's blue line.
I gave the Blackhawks the lowest rating of all the editors because I just don't see much talent beyond those top three. Arvid Soderblom (23) and Drew Commesso (20) are both promising goalie prospects, but Soderblom struggled badly this year in both the AHL and NHL, and Commesso is still years away from meaningful NHL action. Sam Rinzel and Ethan Del Mastro also both show good potential but neither project to be top-of-the-lineup types. All of the forwards in Chicago's top 15 fall into that category as well.
Consensus Top 15 Prospects:
(Dobbers prospect rankings by position in brackets)
Frank Nazar (32)
Lukas Reichel (6)
Kevin Korchinski (10)
Drew Commesso (32)
Sam Rinzel
Arvid Soderblom (31)
Ethan Del Mastro
Ryan Greene
Colton Dach (86)
Paul Ludwinski
Gavin Hayes
Alec Regula (43)
Wyatt Kaiser
Samuel Savoie
Nolan Allen
***********
15. Nashville Predators – 77.6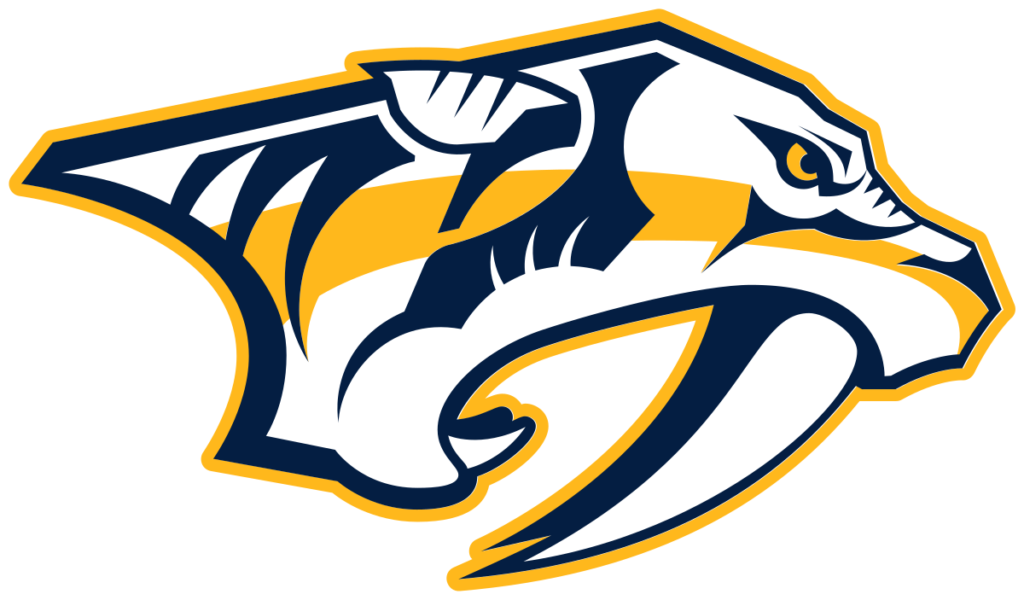 Harling – 77
Quinn – 86.5
Rines – 86
Itovitch – 69
High – 68.5
Nuño – 79
Gehrels – 77
Nashville's system is a difficult read right now.
Philip Tomasino spent over 60% of the year in the AHL despite being a full-time Predator last year. Yaroslav Askarov had a good but not great rookie campaign in the AHL. Juuso Parssinen and Luke Evangelista both looked excellent in their NHL debuts but face lingering questions about their fantasy upside. Joakim Kemell's production in the Liiga has declined since last year. On and on.
And yet every one of those players has significant potential and way more green flags than red. While Askarov, 20, will likely return to the AHL (and dominate) for at least another year, there is a good chance the other four will all play an important role in Nashville's ongoing strategy of retooling on the fly.
With these youngsters—plus surprise sensation Tommy Novak—filling in the gaps, Nashville's ageing core of Roman Josi (32), Juuse Saros (28), Filip Forsberg (28), Matt Duchene (32), Ryan Johansen (30), and Ryan McDonagh (33) is still strong enough to make Nashville a playoff contender in 2023-24.
Surprisingly, the Predators system is currently devoid of defensive defensemen in the mould of Ryan McDonagh. In previous years, that type of player has been their bread and butter. Ryan Ufko is the only defender of note in the pipeline at the moment, and he is more the attacking type.
Consensus Top 15 Prospects:
(Dobbers prospect rankings by position in brackets)
Yaroslav Askarov (2)
Philip Tomasino
Joakim Kemell (70)
Luke Evangelista (51)
Juuso Parssinen (45)
Zachary L'Heureux (110)
Ryan Ufko
Reid Schaefer
Jack Matier
Fedor Svechkov (63)
Kasper Kulonummi
Yegor Afanasyev (92)
Adam Ingram
Nolan Burke
Yegor Afanasyev
***********
14. Ottawa Senators – 77.8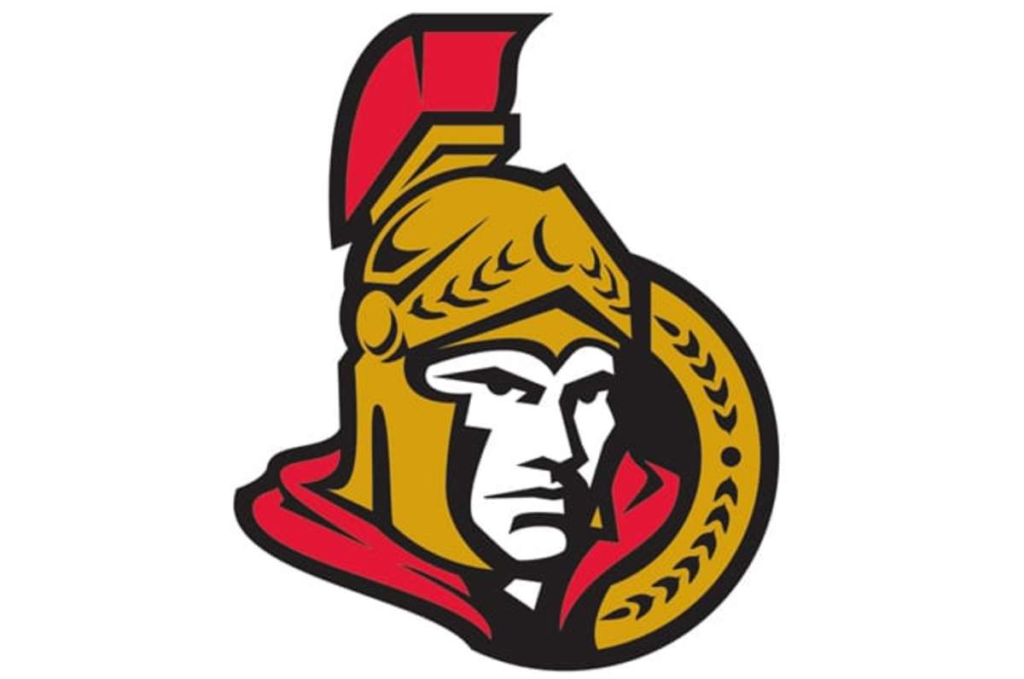 Harling – 76
Quinn – 85.5
Rines – 80
Itovitch – 77
High – 66
Nuño – 84
Gehrels – 76
Ottawa's system would rank much higher if established roster players were taken into account (we used a rough 100-game cut-off). The team's average age is only 26.72, and most core Senators are even younger than that: Drake Batherson (25), Alex DeBrincat (25), Josh Norris (23), Shane Pinto (22), Tim Stutzle (21), Brady Tkachuk (23), Thomas Chabot (26), and Jakob Chychrun (25).
What a murderer's row. That is an absolutely loaded top six plus two top defenders.
This team will be a gold mine in fantasy for the next decade plus, especially because all that skill will be complemented nicely by the stable of gritty, tenacious, and defensively responsible prospects coming up through the system. Players like Ridly Greig, Zack Ostapchuk, and Tyler Boucher are well-known as utility knives—skilled, pesky agitators who can both grind and score. Robi Jarventie is an intimidating power forward in the making, and Lassi Thomson and Jacob Bernard-Docker are both hard-working, smooth-skating blueliners who will help plug any gaps on the back end.
The main question for this club seems to be in net. Anton Forsberg (30) is signed for another couple years and should be a decent stopgap, but is he the answer long term? Mads Sogaard (22) might be ready to back up Forsberg as soon as 2023-24; he showed occasional flashes of brilliance in 19 NHL games this past year despite posting middling numbers. His promotion would allow Leevi Merilainen (20) and recent acquisition Dylan Ferguson (24) to battle for starts down with AHL Belleville.
In the coming years, Senators fans will have the pleasure of witnessing the fruits of the teardown that began in 2018 when management traded Erik Karlsson to San Jose (Norris, Stutzle, Ostapuchuk), Mark Stone to Vegas (Brannstrom, Sokolov), Jean-Gabriel Pageau to New York (Greig), and Matt Duchene to Columbus (Abramov, Davidsson, Thomson).
Consensus Top 15 Prospects:
(Dobbers prospect rankings by position in brackets)
Jake Sanderson
Ridly Greig (15)
Mads Sogaard
Lassi Thomson (33)
Jacob Bernard-Docker
Zack Ostapchuk
Egor Sokolov (40)
Tyler Boucher (144)
Roby Jarventie
Leevi Merilainen
Tyler Kleven
Jorian Donovan
Stephen Halliday
Marc Kastelic
Angus Crookshank
***********
13. Dallas Stars – 77.9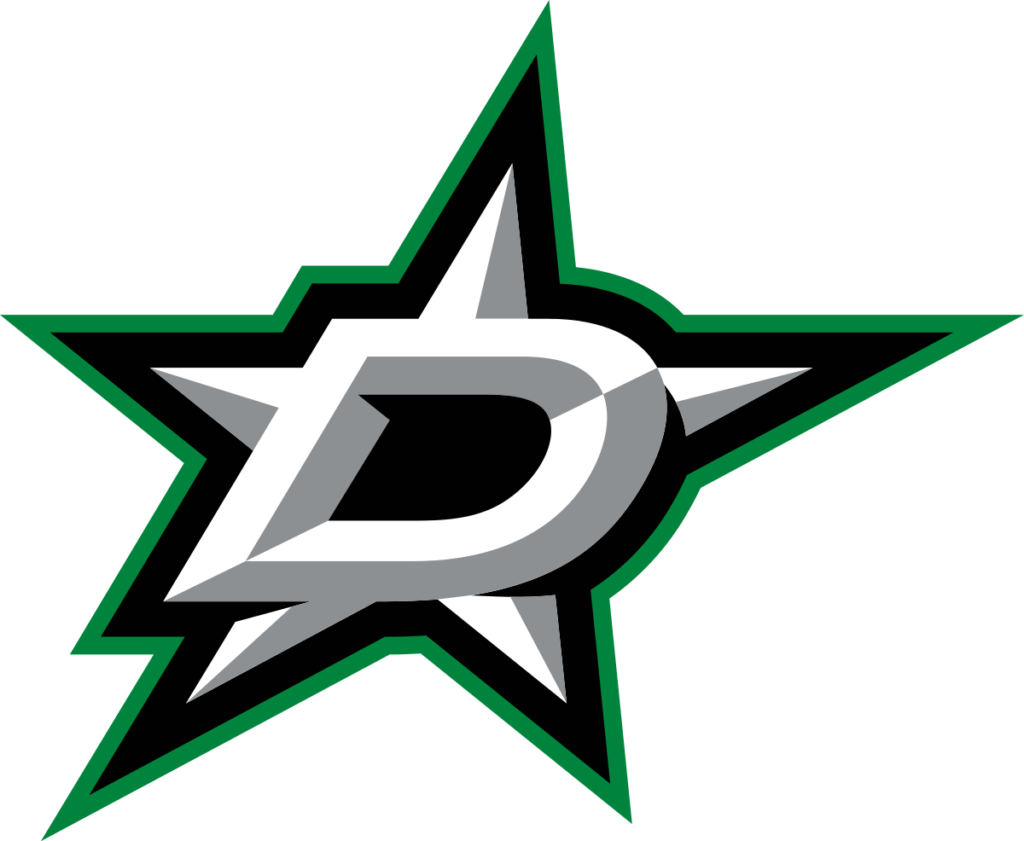 Harling – 75
Quinn – 85
Rines – 81
Itovitch – 76
High – 74
Nuño – 81
Gehrels – 73
Dallas has pulled off a brilliant on-the-fly rebuild over the past eight years. This is a very different team now than when Jamie Benn took home the Art Ross trophy with 87 points, Tyler Seguin was a perennial point-per-game threat, and Ben Bishop was an annual contender for the Vezina.
Now superstar Jason Robertson (23) is the face of this franchise, joined by Miro Heiskanen (23) on the back end and Jake Oettinger (24) between the pipes, while veterans Benn, Tyler Seguin, and Joe Pavelski lend the youngsters a steadying hand. This is an incredibly talented young core, and more help is on the way.
Wyatt Johnston (19) scored at a 41-point pace as a rookie and leads the Stars' pipeline as a burgeoning NHL star and fourth member of that illustrious core. Behind him are Logan Stankoven and Mavrik Bourque, both of whom have exceeded the rare two-points-per-game mark in junior and look poised to have a significant impact on the Stars' top six.
Though many fantasy managers have grown disillusioned with Harley because of his long NHL timeline, that narrative is more fact than fiction. Harley is still only 21 and already showing that he can be a steady two-way presence for this team on their third pairing. He has top four written all over him.
After those top four are several forwards (Martino, Stranges, Seminoff) who have dynamic skill sets but are likely destined for middle- and bottom-six roles on this team. Lian Bichsel just went down with a broken ankle, unfortunately, but showed at the World Juniors that he is on track to become an absolutely dominant shutdown defenseman. With the skill at the top settling into place, defensive specialists like Bichsel will be critical to the long-term success of this team.
Dallas may take a dive in next year's organizational rankings if their top four prospects graduate to the big club, but this is a team built to contend for the next decade plus.
Consensus Top 15 Prospects:
(Dobbers prospect rankings by position in brackets)
Wyatt Johnston
Logan Stankoven (17)
Mavrik Bourque (21)
Thomas Harley (23)
Aytron Martino (200)
Antonio Stranges
Matthew Seminoff
Lian Bichsel
Christian Kyrou
Matthew Murray
Connour Roulette
Riley Damiani (61)
Jack Bar
Yevegeni Oksentyuk
Gavin White
***********
12. San Jose Sharks – 78.6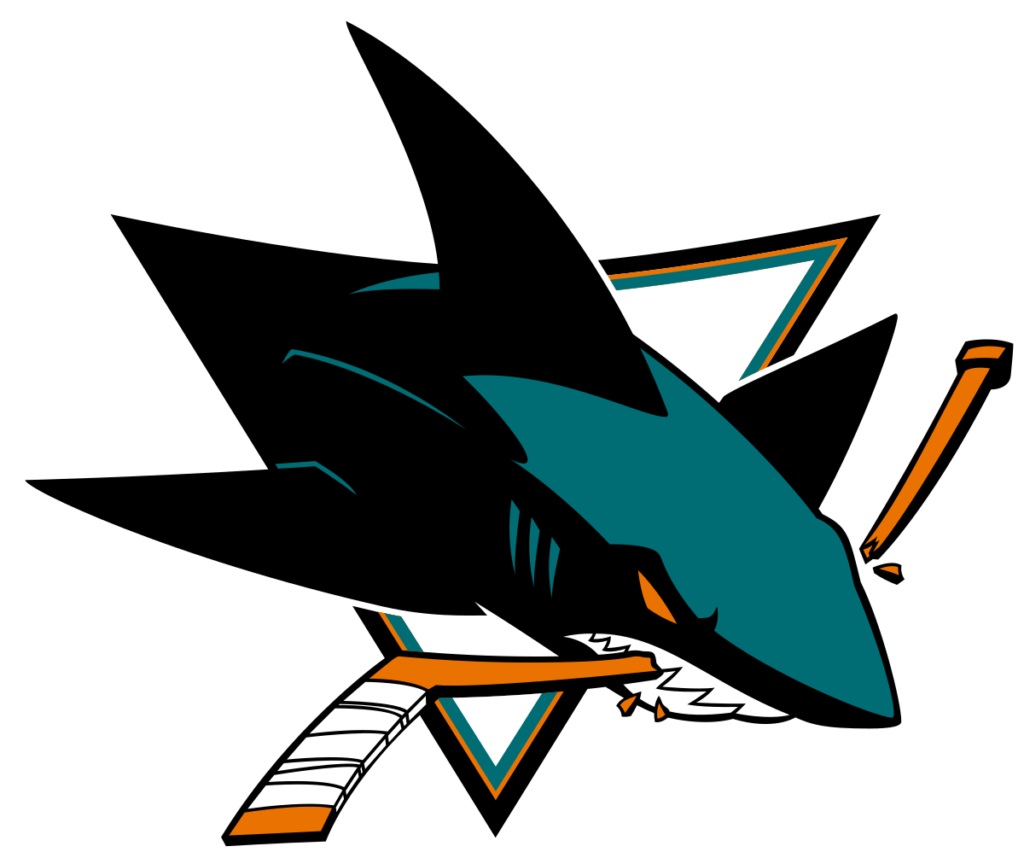 Harling – 73
Quinn – 87.5
Rines – 79
Itovitch – 65
High – 77
Nuño – 85
Gehrels – 84
The Sharks would rank much lower had they not acquired Fabian Zetterlund, Henry Thrun, and Shakir Mukhamadullin in 2022-23. Those three potentially represent a top-six scoring winger and two top-four defenders, a serious boost to the teal-and-white's otherwise thin pipeline.
Regardless, San Jose has some lean years ahead, seemingly rebuilding on the fly despite the fact that Eric Karlsson (32), Tomas Hertl (29), Logan Couture (34), and Marc-Édouard Vlasic (36) are all past their primes but locked up for several more years. These four players consume over 40% of the Sharks' cap space, making it difficult to make the necessary moves to push back into contention.
As you can see from the 22.5-point gap between the highest (87.5) and lowest (65) rankings, there is quite a difference of opinion amongst the DP staff about several of the players in San Jose's system. Most of us agree that William Eklund is a top-tier prospect, and his 18 points over the final 17 games of his AHL season suggest he is ready for the bright lights.
Beyond Eklund, however, there is quite a bit of disagreement. Both Thrun and Mukhamadulin received highs of 7 and lows of 4, which speaks to the cloudiness of their NHL projections. Many other players in the Sharks' system likewise seem to have decent upside but relatively low NHL certainty. San Jose does not need all of them to hit, but if most of them bust, the situation will look even more grim than it already does.
The Sharks have the fourth-highest chance (9.5%) of winning the draft lottery. As long as none of the teams below them win and bump them down a slot, they will be adding a franchise-changing talent next month in Nashville: likely one of Connor Bedard, Adam Fantilli, Matvei Michkov, or Leo Carlsson. If they can navigate the murky waters of No-Movement Clauses and salary considerations, perhaps they can move a couple members of their ageing core for younger assets and kick their rebuild into high gear in the near future.
Consensus Top 15 Prospects:
(Dobbers prospect rankings by position in brackets)
William Eklund (19)
Thomas Bordeleau (22)
Filip Bystedt (159)
Henry Thrun (28)
Shakir Mukhamadulin
Mattias Havelid
Tristen Robins (57)
Daniil Gushchin (166)
Sasha Chmelevski (34)
Artemi Knyazev
Cam Lund
Michael Fisher
Ozzy Wiesblatt
Nikita Okhotyuk
Ethan Cardwell
***********
Seattle Kraken – 79.3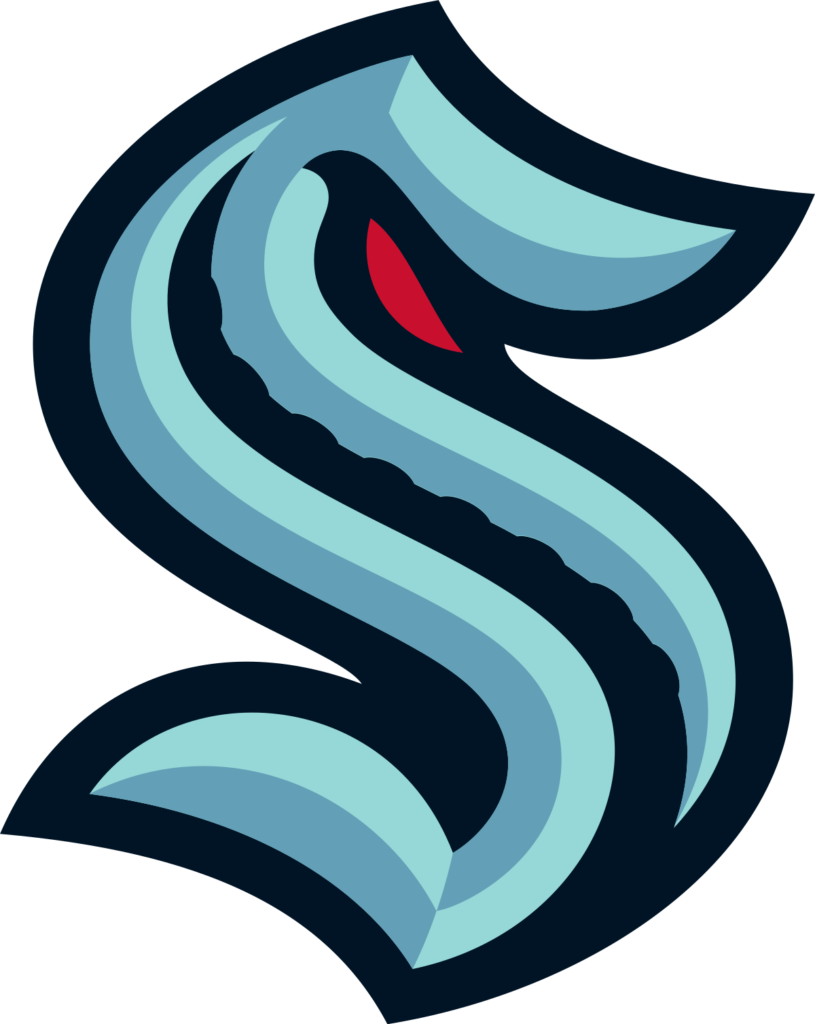 Harling – 70
Quinn – 78
Rines – 77
Itovitch – 93
High – 72
Nuño – 81
Gehrels – 84
I am an Avalanche fan, so give me a second here while I take a few deep breaths and do my best to remain objective…
In all seriousness, the Kraken have repeatedly defied expectations over their short two years in the league. From every industry pundit criticizing how they handled the expansion draft to ousting the defending Cup champions in the 2023 playoffs, Seattle clearly has a blueprint they are happy about and are sticking with it.
A key part of their success has come through the entry draft. Matty Beniers (2nd overall, 2021) played like a number-one center from the moment he first stepped onto the ice in a Kraken uniform. Shane Wright (4th, 2022) is looking like he will become a high-end number two pivot. Jagger Firkus (35th, 2022) just scored 40 goals in 66 WHL games. David Goyette (61st, 2022) is a skilled playmaker continuing to make strides. The list goes on and on, including recent free agent signing Logan Morrison.
Help is on its way to support the blueline as well in the form of Ryker Evans (35th, 2021) and Ty Nelson (68th, 2022). Evans transitioned smoothly to the AHL this year, while Nelson took a major step forward in his Draft+1 victory lap in the OHL, scoring 95 points in 82 games from the back end.
Each of the top ten or so players in the Kraken system seem well on track to make and contribute at the top level, an astoundingly high success rate for an organization which has only participated in two entry drafts so far.
Consensus Top 15 Prospects:
(Dobbers prospect rankings by position in brackets)
Matty Beniers
Shane Wright (12)
Jagger Firkus
Ryker Evans (30)
David Goyette (111)
Ty Nelson
Jani Nyman
Logan Morrison
Tucker Robertson
Jacob Melanson
Ryan Winterton (197)
Tye Kartye
Ville Ottavainen
Nikklas Kokko
Semyon Vyazovoy
Thanks for reading! Follow me on Twitter @beegare for more prospect content and fantasy hockey analysis.
LATEST RADIO & DRAFTCASTS