DobberProspects Prospect Pool Rankings: 26-24
Aaron Itovitch
2023-05-03
26. New York Rangers – 62.5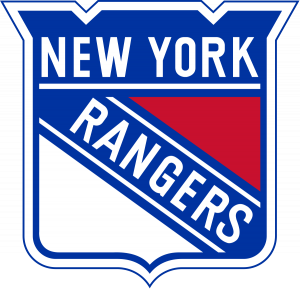 Harling – 69
High – 56.5
Quinn – 67
Rines – 68
Gehrels – 59
Nuno – 67
Itovitch – 51
When it comes to the New York Rangers prospect pool, it must be remembered that most of their 'prospects' have graduated. With Alexis Lafreniere and Kappo Kakko in the lineup every night, their two de facto highest point getter were ineligible.
What's left is an underwhelming pool highlighted by Brennan Othmann, Zac Jones, and Adam Sykora. They have a lot of talent that has a good shot at making the NHL, such as Brett Berard, Bryce McConnell-Barker, and Matt Robertson, but none that are set to become big impact players. With NHL prospects, quantity is great, but quality is key.
Being ousted from the first round a few days ago, the pieces they've traded will burn a bit more, but they still have several young pieces, and are only recently truly leaving their rebuild.
They have their own first-round pick (24), a third (90), and two sixths (179, 184) in this years' draft.
Consensus Top 15 Prospects:
Brennan Othmann
Zac Jones
Adam Sykora
Will Cuylle
Brett Berard
Bryce McConnell-Barker
Ryder Korczak
Dylan Garand
Matt Robertson
Maxim Barbashev
Oscar Lindbom
Karl Henriksson
William Lockwood
Ty Emberson
Lauri Pajuniemi
25. Vegas Golden Knights 62.6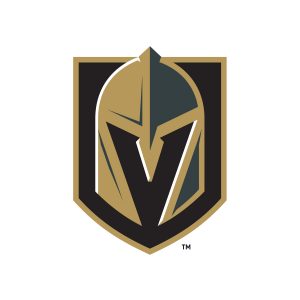 Harling – 62
High – 52
Quinn – 64.5
Rines – 70
Gehrels – 59
Nuno – 78
Itovitch – 53
It's almost a joke how the Vegas Golden Knights throw around their first rounders. Barring Brendan Brissonn, every single first-round pick that the Knights have made has been traded. While some haven't turned into all that much (they got the tougher end of the Cody Glass trade ultimately), others would be a pretty big help to them right now (like Nick Suzuki!).
However, after missing the playoffs last season, the Knights are now one step into what could be a cup run for them. Their asset management is laughable, but somehow it's worked out just fine for them! They still hold their first-round pick, who they will likely draft, develop, and subsequently trade. Aaron Itovich
The Golden Knights have now had six NHL drafts in their history. Their first draft being the most successful with three first round selections and two seconds. While Vegas has made a first-round selection in all but two of their drafts, they have traded all but one of those selections away to bolster the current roster.
For an expansion franchise, Vegas has had tremendous immediate success, but at the expense of future assets, as a result the prospect pool is one of the leagues weaker groups. Peter Harling
Consensus Top-15 Rankings
(Dobbers prospect rankings by position in brackets)
Brendan Brisson, C (32)
Lukas Cormier, D (33)
Pavel Dorofeyev, LW (49)
Matyas Sapovaliv, C
Kaedan Korczak, D (41)
Jakub Brabenec, C
Daniil Chayka, D
Ivan Morozov, C
Carl Lindbom, G
Paul Cotter, LW
Daniil Miromanov, D/RW (40)
Jordan Gustafson, C
Ben Hemmerling, RW
Isaiah Saville, G
Jiri Patera, G
24. Colorado Avalanche – 63.9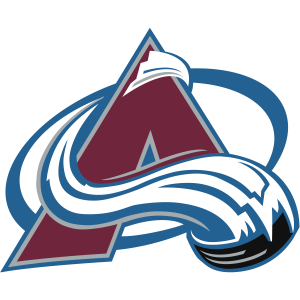 Harling – 65
High – 58
Quinn – 68.5
Rines – 66
Gehrels – 58
Nuno – 65
Itovitch – 67
The Colorado Avalanche may have been ousted in the first round this season, but coming off of a cup win, it is no surprise they have a less-than-incredible prospect pool. It must be remembered, however, that they have a relatively young group of players. Cale Makar is only 24, Bowen Byram is just 21, and Alex Newhook is 22. They will only improve as the team enters what will hopefully be a modern dynasty.
Consensus Top-15 Rankings:
Bowen Byram
Nikolai Kovalenko
Sean Behrens
Justus Annunen
Oscar Olausson
Jean-Luc Foudy
Ben Meyers
Ryan Merkley
Alex Beaucage
Sampo Ranta
Colby Ambrosio
Trent Miner
Ivan Zhigalov
Matthew Steinberg
Nick Leivermann
LATEST RADIO & DRAFTCASTS