QMJHL March Update
Sean Crocker
2023-03-11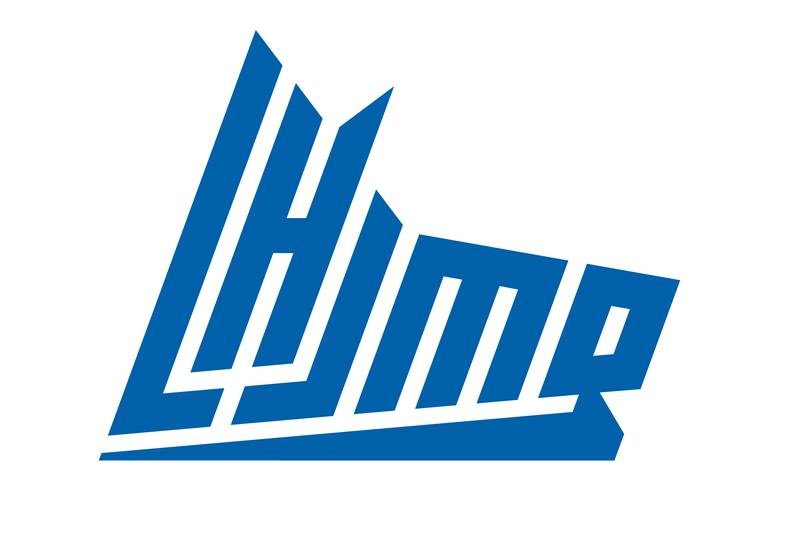 QMJHL Playoff Bound Draft Eligible Players
Welcome to the March update for the QMJHL with Dobber Prospects! The playoff race is in full swing and with the standings broken up into different tiers as you go down the list, the star power of the contending teams will take centre stage as teams battle for the right to compete for the Memorial Cup in May.  
While players like Jordan Dumais or Zachary Bolduc are the players championship teams are built around and sexy names for fantasy owners, often getting lost in the conversations are the draft eligible prospects. Outside of the cream of the crop players like the Connor Bedards of the world, there can be a heavy bias towards the experienced players who tend to be more physically mature. 
Today, we are going to shine the light on these draft eligible players to talk about their potential impact on their team's success come playoff time. 
Where a player goes in the draft can vastly affect where they land in your fantasy drafts. But with a deeper than usual draft coming to Nashville in June, here are some players in the QMJHL that could fall down the draft board and provide solid value for you and your fantasy teams. 
Without further adieu, here are the draft eligible players to watch for when the games matter the most!
***********
Ethan Gauthier – RW – Sherbrooke Phoenix
Gauthier leads the way for all draft eligibles in the QMJHL in 2022-23 and for good reason. A common theme among draft eligible players on contending teams is the unfortunate reality that they sometimes get stuck behind older and more mature talent. This has been the case for most of the season with Justin Gill and Joshua Roy making the headlines for Sherbrooke. Despite playing second fiddle most nights, Gauthier has still managed to score 25 times and amass 62 points in 57 games. 
There is an unseen benefit for Gauthier in all of this. When the games start to tighten up as teams take away the middle of the ice, secondary scoring becomes paramount for a contender. And having a guy like Gauthier is always beneficial. The primary advantage he has is his quick release shot and his ability to score in a variety of ways. He can play with a strong catch-and-release, or he can rip an accurate wrist shot from range but count him out as a threat for a one-time blast from Ovechkin's office at your own peril. 
Gauthier is currently projected to be drafted in the mid-to-late part of the first round of the draft this summer in Nashville. He only stands at 5-11, but he can be effective physically and on the scoresheet. He has a projectable floor as a middle-six NHL winger with the ability to work his way into the top-six and give the team that draft's him scoring punch from the right side. 
*********
Mathieu Cataford – LW – Halifax Mooseheads
Cataford is the classic example of an unsung hero for an elite team. When you are surrounded by star power up and down the lineup, it can be easy to forget about a player like him. In a lineup featuring the QMJHL's leading scorers in Jordan Dumais, Alexandre Doucet and Josh Lawrence, there is plenty of star power to go around in Moose Country. This excludes a player like Cataford from the bigger picture conversations which can create an opportunity for fantasy owners to cash in with a late round draft pick to steal a little extra upside at the end of the draft. 
With his blend of compete, IQ and puck retrieving ability, Cataford exhibits all the characteristics of a spark plug-like player who may not have the star power himself, but he can complement a team's top line by simply getting them the puck and knowing where to be on the ice at any given moment. Spending most of his ice time with Jordan Dumais or Markus Vidicek since opening night, Cataford has exhibited consistency by scoring 30 goals in just his second season in the Q. 
He possesses a mid-range floor at the NHL level because of his hockey IQ and spatial awareness. If he is given an opportunity to complement a team's top-six in the NHL, Cataford could find himself with solid fantasy upside, making for an intriguing flyer in the mid-to-late rounds of a fantasy draft.
**************
Etienne Morin – LD – Moncton Wildcats
At one point in the season, Morin led all defensemen in scoring before being overtaken by previously drafted veterans on contending teams. But that has not slowed him down, as the second-year defender has amassed 57 points through 59 contests and has shown no signs of slowing down. 
Moncton has been a middling team through much of the season but has managed to punch above their weight class to steal points from contenders like Halifax and Quebec City. Morin's game comes with risk, as he loves to join the rush, has a quick first step, allowing him to flip the play in an instant. The physicality has not always been there, but this season he has been able to incorporate a bit of snarl to his game, which will certainly come in handy come playoff time. His offensive game coupled with his physicality trending up could make Morin an intriguing prospect for owners in multi-category formats. While there is no guarantee he throws his weight around more, he is always rounding out his game, bringing potential fantasy appeal to banger leagues that also reward point production. The main factor will be where he ends up in the draft and how high he can climb in a system that is hopefully not too crowded with offensive talent. 
In a high-scoring league like the Q, Morin's strength of generating offence and utilizing his vision in transition will come at a premium come playoff time. He has potential to become an X-factor for Moncton when the games tighten up and offence becomes harder to come by. He only needs a bit of ice to work with and the rest is taken care of. 
***************
Jordan Tourigny – RHD – Shawinigan Cataractes
Tourigny is no stranger to big games in this league. He was a member of the Shawinigan Cataractes team who came just a goal shy of a trip to the Memorial Cup Final and who featured the blue-chip duo of Xavier Borgeault and Mavrik Bourque. Without these players, it has not been that large of an issue for Tourigny's production with 40 points in 59 contests. 
His ascension began in the postseason last year, where he put up nine points in 16 games played for a 0.56 points-per-game, which was a step up from his 0.32 points-per-game rate in the regular season. Shawinigan will be in tough to reach the heights of last season without the star power they boasted just a year ago, but with several returning players and a step forward from players like Tourigny, the Cataractes could pose a problem for teams at the top of the standings that they will have to meet if they want to have another shot at the President's Cup and the grand prize at the Memorial Cup in Kamloops this May. 
****************
Tyler Peddle – C – Drummondville Voltigeurs
Tyler Peddle is an intriguing player for a fringe Voltigeurs team who are far from certain to make the playoffs. Clearly setting their sights on a step forward next year with former-first round pick Maverick Lamoureux returning for his age 20 season and hopefully a step forward from a player like Peddle. 
The former second-overall pick in the 2021 QMJHL draft has not put up the point totals you would expect from an offensive player of his caliber, but he certainly has the tools to do so. Peddle always finishes his checks and makes sure to not take himself out of position in the process. He has a tremendous release and can create scoring chances with his ability to grind down his opponents because of his sheer size and power. Likely to draw one of the top five teams in the playoffs, Drummondville will look to cause havoc for their opponents and give them trouble along the way. Peddle is a player designed for those moments and has potential to make an impact in those games. 
Projected to be taken off the draft board between the mid-second round to the later portion of the draft, Peddle could be a sneaky sleeper pick for the end of your fantasy drafts, depending how deep they go. He has the blend of size and skill to take the next step and potentially dominate the Q next season. Once he becomes more consistent on the defensive side of the game, he is a candidate to take a massive step in the offensive aspect. Patience is key with bigger players like Peddle, but he seems like one who could be worth a late flier.
Sean Crocker
LATEST RADIO & DRAFTCASTS