September 32-in-32: Carolina Hurricanes
Nathan Bondy
2022-10-02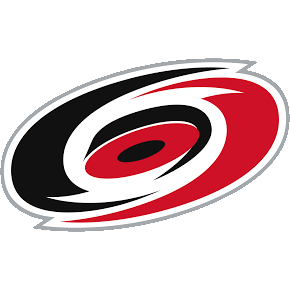 Welcome to the September 2022 edition of the DobberProspects 32-in-32 Series. This month, we are diving into the depth of each organization, looking at their recent graduates, risers, fallers, and top-20 prospects.
After a disappointing year given the potential of their roster, the Carolina Hurricanes are back for the 2022-2023 season with yet again another improved roster. The additions of Brent Burns, Max Pacioretty, Ondřej Kaše, and other depth pieces have helped the Hurricanes to once again be viewed as a cup contender. 
While the Hurricanes added some great players this offseason, they still have room for prospects to compete for promotions into the NHL. It is believed that at least one forward slot will be a prospect from the system, but who that ends up being will depend on training camp. Let's take a look at the Hurricanes' system and prospect pool. 
Graduating Players
Seth Jarvis, RW
Seth Jarvis is coming off of a fairly impressive rookie season. He has been viewed by some as one of the most underrated rookies from last season as he racked up 40 points in 68 games and a modest 8 points in 14 playoff games. Look out for Jarvis this year, as he looks to cement a role as a core member of the Hurricanes team. 
Ronan Seeley, LD
While Ronan Seeley likely won't be playing in the NHL this year, he is poised to be promoted from the WHL to the Hurricanes' AHL affiliate, the Chicago Wolves. Seeley has continued to grow as his development seems to be ramping up more and more each month. Seeley is mostly known for his elite skating, which has helped him become quite the effective offensive defenseman as he potted 44 points in 52 games in the WHL last season. 
On the Cusp
Jack Drury, C
Jack Drury is one of the most popular prospects to be included in opening night lineup predictions, especially from Hurricanes fans who have seen him play. Drury is a two-way center whose offensive game has continued to develop more each year. While he only played two NHL games last season, he scored in both games and contributed well on the faceoff dot, winning 12 out of his 15 draws. He spent most of his season playing for the Calder Cup champion, Chicago Wolves, landing 52 points in 68 games. What impressed fans and management even more than his successful regular season, is his playoff performance, as he picked up 24 points in 18 playoff games to help lead his team to the championship. For Drury, it's not a matter of if he will be playing in the NHL, but rather when. 
Ryan Suzuki, C
Suzuki is a playmaking forward who has experience playing both on the wing and a center. This kind of flexibility is something that is seemingly very valuable for teams. Similar to Drury, many believe he is ready to slot into an NHL slot, but there is still competition to make the team. The biggest thing holding Suzuki from having taken the jump to the NHL is his health as he has, unfortunately, had to deal with many injuries throughout his young career so far, only being able to suit up for 34 games for the Hurricanes AHL affiliate this past season. In the games that Suzuki does play, he consistently is improving, but even now he is injured and will miss all of training camp. If his medical team can get him to a point where he is consistently healthy it likely won't be long until he is playing in a Hurricanes uniform. 
Risers
Scott Morrow, RD
Scott Morrow is a dynamic right-handed offensive defenseman who plays with creativity and a strong hockey sense. Since being drafted in round 2 of the 2021 NHL Entry Draft by the Hurricanes, he hasn't stopped impressing fans, scouts, and Hurricanes management as he took his game to the next level playing in the NCAA this past season. At age 19, Morrow has a lot of time left to develop but at his development rate, he will almost certainly be a part of the Hurricanes' long-term plans as he has the potential to be an elite producer at the NHL level. 
Vasili Ponomaryov continued to develop his reputation as a two-way center over this past season. Ponomaryov started his campaign in Russia but has since transitioned back to North America and immediately provided more depth, solidifying the Chicago Wolves' defensive structure. Ponomaryov is likely to spend the full season this year playing for the Chicago Wolves which will be a massive part of his continued development. Ponomaryov's entry-level contract comes into effect this season, so it may be possible that he suits up for a couple of games in the case of injuries on the Hurricanes roster, but regardless he will be an exciting player to watch this upcoming year. 
Fallers
Joel Nyström, RD
Categorizing a player as a "faller" isn't necessarily easy as players are always learning new things each season as they continue to adapt their game. Nyström still looks like a prospect that can develop and impress being a fast right-handed defenseman, a type of player that doesn't grow on trees. While Nyström's season was still an improvement on his 2020-2021 campaign, Nyström is a player that needs to take another step this season to improve his chances at playing time in the NHL down the road. 
Patrik Hamrla, G
While Hamrla is still a prospect with high upside, the Hurricanes' goaltending depth has continued to grow, especially with the addition of newly drafted goaltender Jakub Vondras. This has moved Hamrla into the Fallers category as his game this past season wasn't fully up to expectations for his first year in North America.  Hamrla should be given a bit of a break, however, as the team he suited up for in the QMJHL was not a great team which would have also affected his numbers. However, in the playoffs, he played remarkably well and still has the potential to be a solid dynamic goaltender down the road. 
Organizational Depth Chart
(Combination of NHL readiness and upside)
Left Wing

Center

Right Wing

Patrik Puistola

Ryan Suzuki

Noel Gunler

Alexander Perevalov

Jack Drury

Gleb Trikozov

Zion Nybeck

Jamieson Rees

  Dominik Bokk

Alexander Pashin

Lane Pederson

Ville Koivunen

Stelio Mattheos

Cruz Lucius

 

Blake Murray

Tuukka Tieksola 

 

Justin Robidas

Robert Orr 

 

Vasili Ponomaryov

Kevin Wall

 

Lucas Mercuri

Massimo Rizzo

Nikita Guslistov

Jackson Blake 

Kirill Slepets
Left Defence

Right Defence

Simon Forsmark

Scott Morrow

Vladimir Grudinin

Aleksi Heimosalmi

Tarmo Reunanen

Anttoni Honka

Max Lajoie

Joey Keane

Domenick Fensore

Oliwer Kaski

Alexander Nikishin

Bryce Montgomery

Alexander Pelevin

Joel Nyström

Jesper Sellgren 

Cade Webber

Ronan Seeley
Goalies
Pyotr Kochetkov
Patrik Hamrla
Jacob Kucharski
Nikita Quapp
Yegor Naumov
Jakub Vondras
Top 20 Prospects
Scott Morrow

Jack Drury

Pyotr Kochetkov

Noel Gunler

Vasiliy Ponomarev

Gleb Trikozov

Ville Koivunen

Alexander Pashin

Ryan Suzuki

Domenick Fenshore

 Jamieson Rees

Alexander Nikishin

Vladimir Grudinin

Aleksi Heimosalmi

Massimo Rizzo

Justin Robidas

Jackson Blake 

Ronan Seeley

Tuukka Tieksola

Bryce Montgomery
This concludes our look at the Carolina Hurricanes organization in 2022. Our previous August-32-in-32  article examines the team's 2022 draftees, off-season acquisitions, and numerous other topics. 
Thanks for reading! Feel free to follow me on Twitter @nathan_bondy.
LATEST RADIO & DRAFTCASTS