September 32-in-32: Carolina Hurricanes
Nathan Bondy
2022-10-02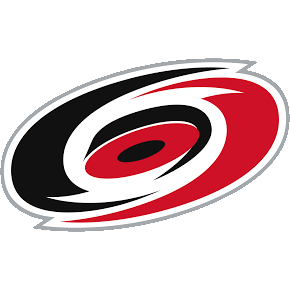 Welcome to the September 2022 edition of the DobberProspects 32-in-32 Series. This month, we are diving into the depth of each organization, looking at their recent graduates, risers, fallers, and top-20 prospects.
After a disappointing year given the potential of their roster, the Carolina Hurricanes are back for the 2022-2023 season with yet again another improved roster. The additions of Brent Burns, Max Pacioretty, Ondřej Kaše, and other depth pieces have helped the Hurricanes to once again be viewed as a cup contender. 
While the Hurricanes added some great players this offseason, they still have room for prospects to compete for promotions into the NHL. It is believed that at least one forward slot will be a prospect from the system, but who that ends up being will depend on training camp. Let's take a look at the Hurricanes' system and prospect pool. 
Graduating Players
Seth Jarvis, RW
Seth Jarvis is coming off of a fairly impressive rookie season. He has been viewed by some as one of the most underrated rookies from last season as he racked up 40 points in 68 games and a modest 8 points in 14 playoff games. Look out for Jarvis this year, as he looks to cement a role as a core member of the Hurricanes team. 
Ronan Seeley, LD
While Ronan Seeley likely won't be playing in the NHL this year, he is poised to be promoted from the WHL to the Hurricanes' AHL affiliate, the Chicago Wolves. Seeley has continued to grow as his development seems to be ramping up more and more each month. Seeley is mostly known for his elite skating, which has helped him become quite the effective offensive defenseman as he potted 44 points in 52 games in the WHL last season. 
On the Cusp
Jack Drury, C
Jack Drury is one of the most popular prospects to be included in opening night lineup predictions, especially from Hurricanes fans who have seen him play. Drury is a t