2021 NHL Draft Prospect Examination: Defenseman Aleksi Heimosalmi
Eetu Siltanen
2021-04-28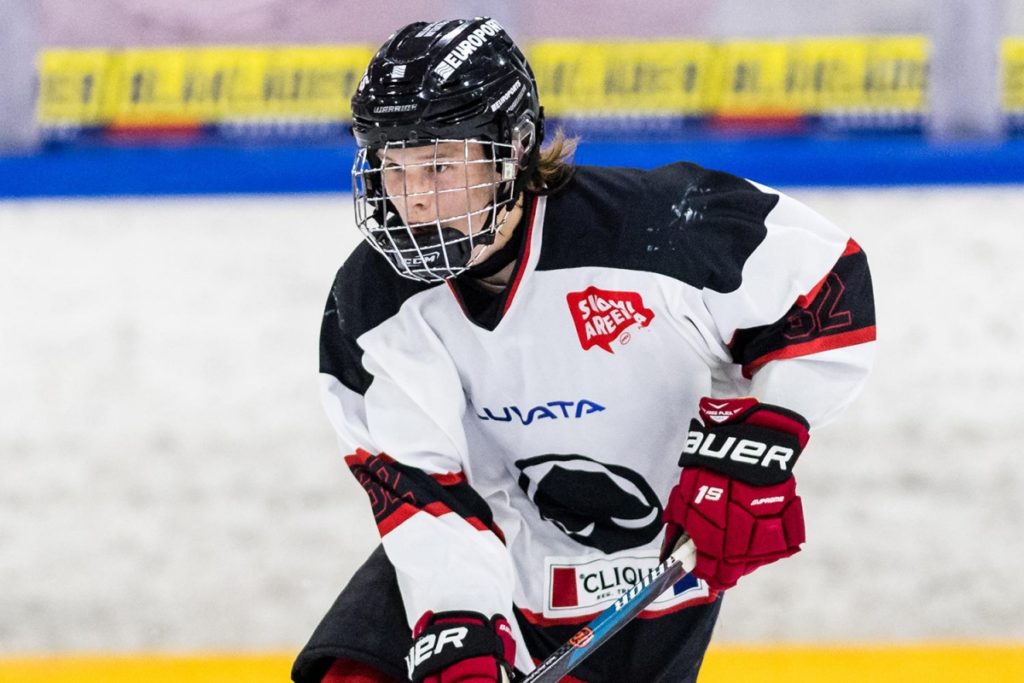 | | |
| --- | --- |
| Team | Ässät Pori (U20) |
| Birth | 2003-05-08, Pori, FIN |
| Position | D |
| Shoots | R |
| Height | 181 cm / 5'11'' |
| Weight | 78 kg / 172 lbs |
Brief scouting report
Heimosalmi is a versatile, offensive-minded two-way defender. He moves the puck well, possesses a good vision, and has really good puck skills. While he doesn't have the most powerful stride, he's extremely mobile and agile on his blades and can get to solid top speed. It's also notable how well he's able to utilize his mobility as an advantage. While he's not the biggest player, he still is able to show some physicality and usually does well in battles. He lacks in terms of scoring talent and some aspects of his defensive game but looks very potential and is a player to keep an eye on considering next summer's draft.
Breakout game
When opening the game from the defensive zone, Heimosalmi cheats the forecheckers time after time with his deception on the puck and is usually able to pivot out from under their pressure. His skills, pivots, and stutter steps help him to do ankle-breaking moves to create time and space to open the play, which he does well with his puck-moving skills and vision. If he doesn't find anyone to pass to, he also has the puck skills to carry the puck out of the defensive zone, even all the way to the offensive zone. His breakout skills might not be seen in the stat sheets, but he helps his team to create a lot of rushes.
I also really like his game off the puck in the defensive zone while his team has the puck possession in slow breakouts. He doesn't just stand and wait for the puck but instead keeps his legs moving all the time so he's more ready to generate when receiving a pass. In that way, he's able to bring pace to his team's rushes and avoids getting caught flat-footed by the forecheckers. He also is very good at recognizing his team's chances to get through opposition's defense. If there's no play to make, he just turns back and looks to build up a new play.
Defensive game
There are some good and some not-so-good things in Heimosalmi's defensive game. He will need to improve his gap control as sometimes he plays a bit passive in defending rushes and allows forwards to get time and space to create. But when he plays more aggressively, he closes the gap very well and is able to use his stick defending for takeaways. He's also good at forcing the puck carrier to the boards and closes up the middle of the ice well.