Interview: Anton Lundell
Jokke Nevalainen
2020-04-22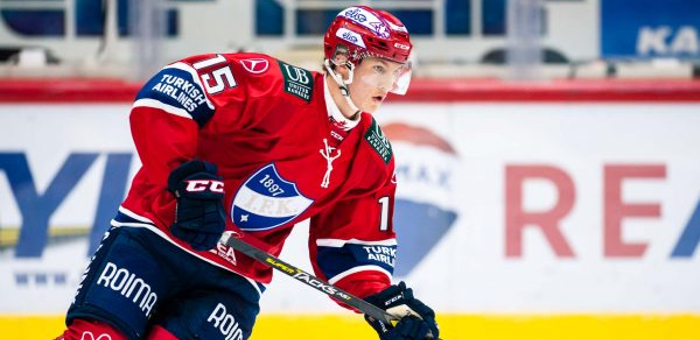 Anton Lundell is an 18-year-old Finnish center who is eligible for the 2020 NHL Entry Draft. Lundell is one of the oldest players in his draft class but he has already played two seasons at the men's level in the Liiga, and his all-around game is much more mature than his age would suggest. He is one of the few prospects with a realistic chance to jump straight to the NHL after he's drafted which is part of the reason he's usually ranked inside the top ten.
I interviewed Lundell over the phone in Finnish, transcribed that discussion, and then translated it to English. I hope you enjoy getting to know him a little bit through this Q & A type interview.
Q: Now that corona is on everyone's mind, I have to ask: have you managed to stay healthy?
A: Yes, I've stayed healthy so far at least. I've been just spending time with the family and avoided public places.
Q: How have you managed to train during these unusual times?
A: I've been able to train well. Individual summer training has been started. It's gone well, I've been able to train a lot and hard. It's nice to get that going, I can continue from there. I think it's going to be a long training period and everything is a bit uncertain but I've been able to start training well.
Q: Have you focused on strength or endurance?
A: A little bit of both. Maybe a bit more endurance. It's a good time to build that ground work for endurance. I've also worked on strength, so a little bit of everything to stay in shape and getting better.
Q: Do you have a home gym or where have you been training?
A: These past couple of summers, I've been on a training group led by Janne Hännien and Raimo Summanen. Now we've mostly trained individually. There's a private gym nearby, I've been there on my own or with a friend while keeping safe distance between us. I've been able to train well there. Additionally, I've been spending time outside, jogging and all that. I've been able to arrange that pretty well.
Q: What else have you been doing with the additional free time?
A: I've been at the cottage during the weekends.