31 in 31 Series: Washington Capitals 2018 Draft Review and Development Camp Updates
Pat Quinn
2018-07-29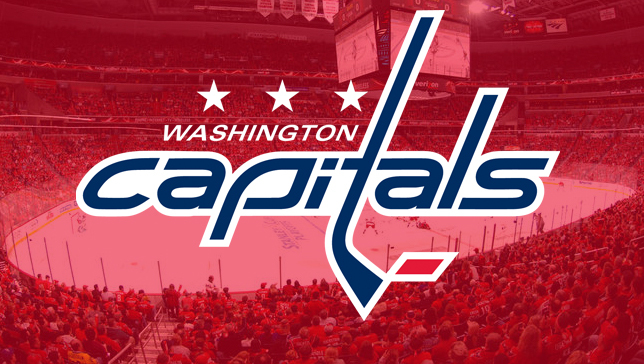 Before we get into this…
Caps fans, the team, and Ovechkin deserved a cup. If you do not think so go jump in a lake
Draft Overview
The Capitals came in to the draft high off a Stanley cup win and with the most picks they have had in the draft since 2016, with the most top two picks since 2013, and .. well … underwhelmed in my opinion. "Underwhelming how?" you may ask, well they left high end forward skill, albeit with a slimmer chance to make the NHL, on the board and took the safe option. There were no big swings taken in rounds two, three and beyond.
Also you would think the Capitals would have no problem drafting Russian players who are billed as players that will be "hard to get over from the KHL" when you have arguably the best Russian player ever on your roster, and two other top Russian players.
Draft Picks
Alexander Alexeyev – Round 1, 31st Overall
Alexeyev is a big left-handed defenseman listed at 6-4 and 200 pounds with room to still fill out and get stronger. For a player of his size Alexeyev is a good skater, good passer, good in his own end, good at joining the rush, and has a very good shot. In summary, Alexeyev is a good solid player with no real weakness to his game, but also does not excel in any one area. He does project to be a two to four defenseman as he can really play any way needed. The problem for Alexeyev is injuries as he has missed a combined 58 games over the past two seasons due to injuries, personal tragedy, and World Junior camp. All of which can slow his development but Coach Brent Sutter in Red Deer kept him in the line up every chance he could, showing the fait he had in the young player.
Martin Fehervary – Round 2, 46th Overall
With the first of back-to-back second round pick the Capitals selected Fehervary out of HV71 of the SHL, who was another left-handed defenseman that the Capitals have an abundance of in their system. Fehervary is a solid two-way defenseman who has never shown to have high scoring potential. That could be because of usage and age since he makes the jumps to tougher leagues easily, but it is more to play solid defense than score as teams have trust in one end of his game but never really let him play in the other end of the ice. He can still make solid passes or skate it out of the zone as he is not a dump it out off the boards style defenseman. Fehervary projects to be a second pairing defenseman, or one that could be hitched to a big risk-taking defenseman, as he is very smart in his own zone.
It is also interesting that the Capitals have already signed Fehervary to his entry level deal before they signed Alexeyev.
Kody Clark – Round 2, 47th Overall
With the second of back-to-back picks in the second round the Capitals selected Clark from the Ottawa 67's of the OHL. Clark has great hands in close and plays a power forward game even though he is not the biggest player, but he does need to work on his skating and offense in other areas of the offensive zone. Clark projects as close as you can get to a guaranteed NHLer, but one that could easily just be a fourth liner. If he breaks out and develops more skill his ceiling likely tops out as a second liner winger.
The problem here for the Capitals is that they need skill up front and left more skillful players on the board with both of these picks that arguably have a lesser chance to make the NHL, including: Kirill Marchenko, Akil Thomas, Ivan Morozov, Jake Wise, and Alexander Khovanov (to name a couple)
Riley Sutter – Round 3, 93rd Overall
Oh look a Sutter.
Question: will one get drafted every couple of years from now until eternity?
Answer: yes.
Sutter is a great two-way centre in the WHL who has seen his scoring rate grow every year he has been in the WHL with point per game totals of 0.13, 0.58, and 0.78. His totals are not eye popping, but he did step up his play in the playoffs with 19 points in 21 games as the Everett Silvertips came up short in the WHL championship. Sutter is another safe pick and does not have top scoring ability, but he does possess a very good two-way game and is a typical Sutter player. He will either make the NHL in a bottom six centre role or play in the AHL/overseas.
Mitchell Gibson – Round 4, 124th Overall
Gibson put up fantastic numbers in the NAHL posting a 0.935 save percentage and a 1.59 goals against average in 43 games with the Lone Star Brahmas. He posted even better numbers in the playoffs with a 0.950 sv% and a 1.37 gaa in just eight games. Gibson is a technically strong goalie, and while he isn't overly athletic in net (like another Capitals goalie prospect) he is explosive in his skating, moving side to side or out to challenge with ease. As with all goalies it is unknown how they will develop, but the Capitals may have found something here. Gibson is committed to Harvard in the NCAA and plans to major in Government, so with the current state of politics in the world that could take two months to four years (joking of course). It would appear a topic like this would keep someone in university for the full duration of the degree, but (like goalie development) it is unknown how it will all turn out. Projection-wise though he could become a starter in the NHL in four to six plus seasons.
Alex Kannok-Leipert – Round 6, 161st Overall
For the third draft in a row the Capitals selected a player with a hyphenated last name (that is no fun to spell) in the final three rounds of the draft. Do they not think of me routinely having to type this!
AKL (as he will be known here) is a small but tough defenseman that never seems to panic with the puck, but is still raw enough where mistakes are made. He is the type of player who needs an extra season to show what he can do offensively, as his second full season is always statistically better than his first season. AKL will need to get stronger and add a little more speed to develop more to the next level for the Capitals, but at least he is a right-handed defenseman which is what the Capitals are lacking in the team's system.
Eric Florchuk – Round 7, 217th Overall
Florchuk is another solid two-way forward that doesn't appear to have a high-end skillset, but instead is a safe forward that doesn't have any glaring holes. In his second season in the WHL he posted 49 points in 71 games spread across two teams, seeing his role and ice-time increase when he joined the Saskatoon Blades. Florchuk could become a solid NHL player, which is fantastic for a seventh round pick, he just will not be a high-end scorer.
Development Camp
Maybe it is just me but I do not put the biggest stock in to development camps as the top prospects, or more seasoned veterans, always shine and the later picks often are just alright. Every once and a while a free agent will break out and surprise everyone but that is pretty rare. So here are two sites (still visit this one first though!) with highlights and three videos of highlights:
https://novacapsfans.com/2018/06/30/capitals-development-camp-scrimmage-2018/
https://friendsincoldplaces.com/2018/06/30/capitals-development-camp-ends-with-scrimmage-and-hopes/
Video from NBC
https://www.nbcsports.com/washington/video/day-1-capitals-prospect-development-camp
https://www.nbcsports.com/washington/video/micd-go-behind-scenes-capitals-development-camp
https://www.nbcsports.com/washington/video/here-are-all-best-moments-caps-development-camp
Offseason moves
The Capitals apparently think Tom Wilson is a $5M+ player, because …. Who knows.
Madison Bowey was signed to a two-year $1M per year contract as the Capitals believe he will be in the top six next season, until… (see below)
Grubauer was dealt in a deal that saw the Capitals shed Orpik's awful final salary cap hit for a second round pick, only to resign Orpik later likely pushing Bowey to the seventh defenseman role. But for Bowey that role should not be a typical number seven role, as hopefully the Capitals rest Orpik against faster teams and on any back-to-backs as Bowey needs playing time to develop into an NHL defenseman.
With the departure or Grubauer expect Copley to get the back-up role to Holtby next season, and NOT Samsonov. The top prospect needs time to develop and get a starters workload, but also has to battle Vitek Vanacek for the role in the AHL.
The Capitals are bringing back the same defense core (with Bowey as number seven), a new back up, and only lost Beagle to a HILARIOUSLY BAD CONTRACT by Vancouver (LOL at Cam Robinson) and Chiasson.
There are no new defensemen or goalies to look at but there will be a battle for the bottom line as the Capitals have two open spots which I will get into next month! Read then! It will be fun (likely).
Thanks for reading. Follow my twitter here: @FHPQuinn
Tom Wilson gets paid more than Lars Eller and Dmitri Orlov now on the Capitals
LATEST RADIO & DRAFTCASTS