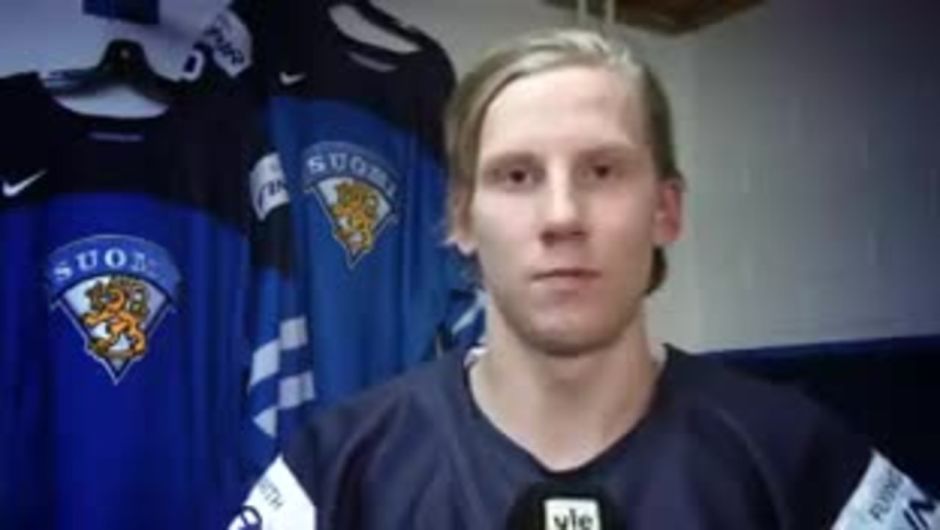 Niko Mikkola, D

Shoots: L

Height: 6-04

Weight: 185

Born: 1996-04-27

Hometown: Kiiminki, FIN

Drafted: 5th round 2015 (127th overall) by St. Louis Blues
Observations:
September 2017 - Mikkola spent 2016-2017 with Kal Pa Kuopio of Finland's elite league. For 2017-2018 Mikkola will be playing for Tappara, also of Finland's elite league. In 2016-2017 Mikkola played 56 games and was averaging 20:27 TOI, and almost doubled his shot totals with 111 shots. He had 89 minutes of penalty time. His four goals and 11 assists are indicative of the fact that he projects as a defensive defenseman. Although +/- is not especially insightful as a statistic, it is worth noting that he was +6 in 2016-2017. Doug Abrams
January 2016 – The Blues drafted Mikkola with the success of Colton Parayko in mind. Niko is a late-bloomer that uses his large frame to win battles. However, what really separated Mikkola, in the mind of the Blues, was his ability to skate. A big body that possesses good lateral quickness is something that really impressed the Blues. He plays a responsible game without a lot careless turnovers with good passes. The Finnish defenseman has a strong shot from the point, which could turn into a power play weapon at some point of his development.
At just 19 he is still a very raw prospect that has a lot of maturing to do. He is currently playing in Finland's elite league for Kal Pa Kuopio with only five points in 36 games, but he has plenty of time to grow. His Kal Pa contract expires after this season, so the Blues could have him playing for the Chicago Wolves in the AHL next year. Niko played for the Finns in the World Junior's and had a very good tournament, where he didn't score many points but played a good defensive game with a +3 for the tournament. His path to the NHL will come from his defensive development, offensive ability is still a question mark. -Matt Kowalski
Fantasy Outlook: C-
May only be relevant in formats that record hits, plus/minus, and blocked shots, but possesses a good shot and keen passing sense that could earn him power play minutes.
Footage:
Mikkola displaying feisty game in tough fight:
Buy the latest Fantasy Prospects Report here.
Trending Discussions
Connect with us